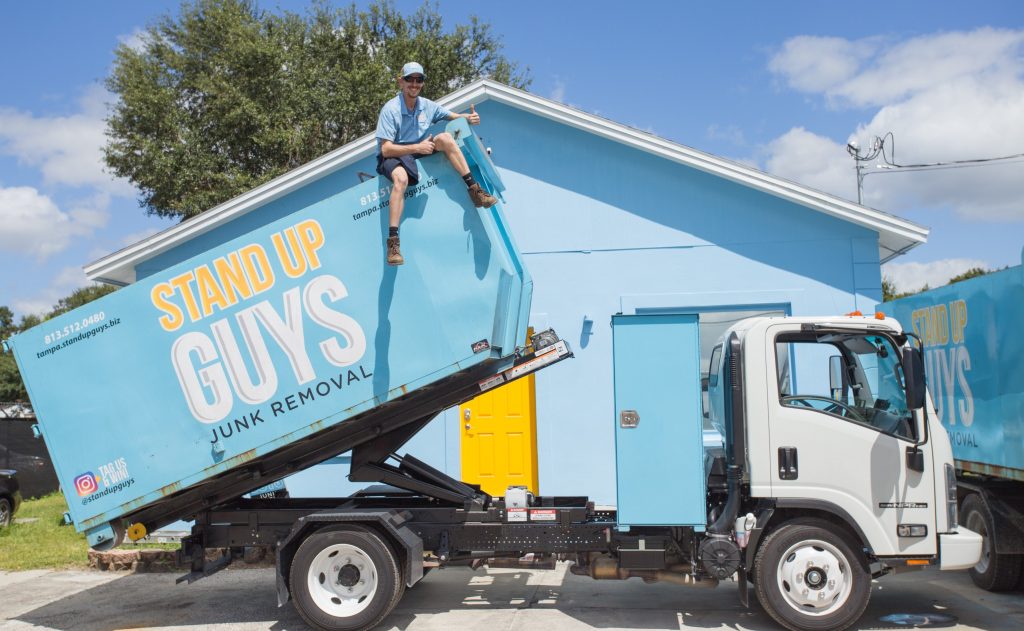 Gastonia, NC's Most Cherished Junk Removal Company- The Stand Up Guys!
Getting rid of junk can be a pain in the butt. A real hassle. The collecting of it is the easy part. Most of us just collect little things here and there, like knick knacks and furniture and old appliances over the years. Whelp, once you sit back and look at it after a few years you quickly realize that you have more junk than you know what to do with. When we get to this realization is when the hard part sets in. The question of "how am I going to get rid of this clutter" becomes the all important question. Well, if you are in Gastonia, then I have the perfect answer to that age old question; The Stand Up Guys Junk Removal Crew!
The Stand Up Guys are the most beloved and trusted junk removal crew in all of Gastonia. Our customers love us, our business clients adore us and it's all for good reason; we're awesome! The Stand Up Guys go above and beyond to make sure all of our Gastonia customers get treated with the best care and most outstanding service. We do this because we love our Gastonia customers and we do this because we love OUR city. Gastonia is our home.
If you want The Stand Up Guys to help you get rid of the junk that's cluttering up your life, then all you have to do is pick up the phone. The rest is a cake walk. Once you hire us, all you have to do is sit back, relax and watch as all your junk disappears and all your wildest dreams do appear! Just remember, a junk free life leads to a much more stress free life!
Junk Removal Services We Offer Gastonia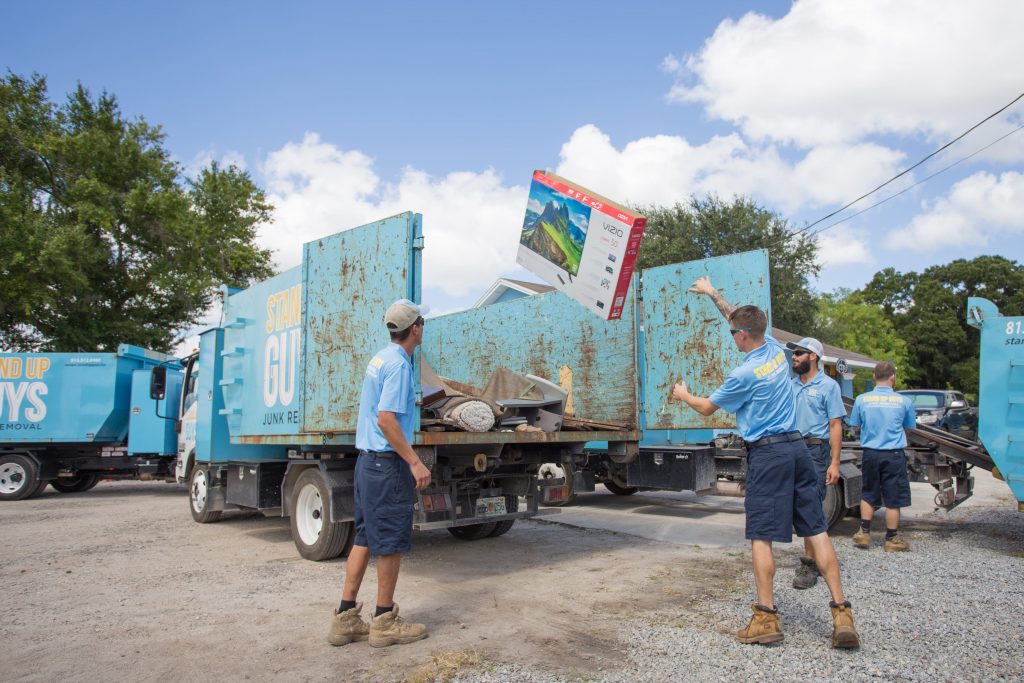 More About Junk Removal Gastonia
Gastonia, North Carolina is an absolute amazing city. It's great for living, raising a family, running a business, work and yes, even visiting. Gastonia is one of those rare cities that offers it's residents everything they would ever need or dream of in order to live a happy, healthy life.
Gastonia is the largest city in all of Gaston County, and behind Concord, it's the second largest city in all of Charlotte Metro.  The population of Gastonia has been soaring over the last two decades, making it one of the fastest growing cities in the country. Last I checked there was over 77,000 people that called this awesome city home. The secret has gotten out about Gastonia, but we don't mind. We love the newcomers. Heck, we were one of them once upon a time.
This great city has a ton of rich history too. Some of which is woven into the fabric of America. For instance The Loray Mill strike of 1929 was one of the most influential labor strikes in American history and that took place right here in Gastonia. The strike was known internationally and even made it's way into some of America's old novels and history books.
Don't forget about everyone's favorite reason to call Gastonia home. The residents here cherish the fact that they have access to the greatest junk removal company on planet earth. Not every day you get to say your town is home to a world wide phenom of a company.