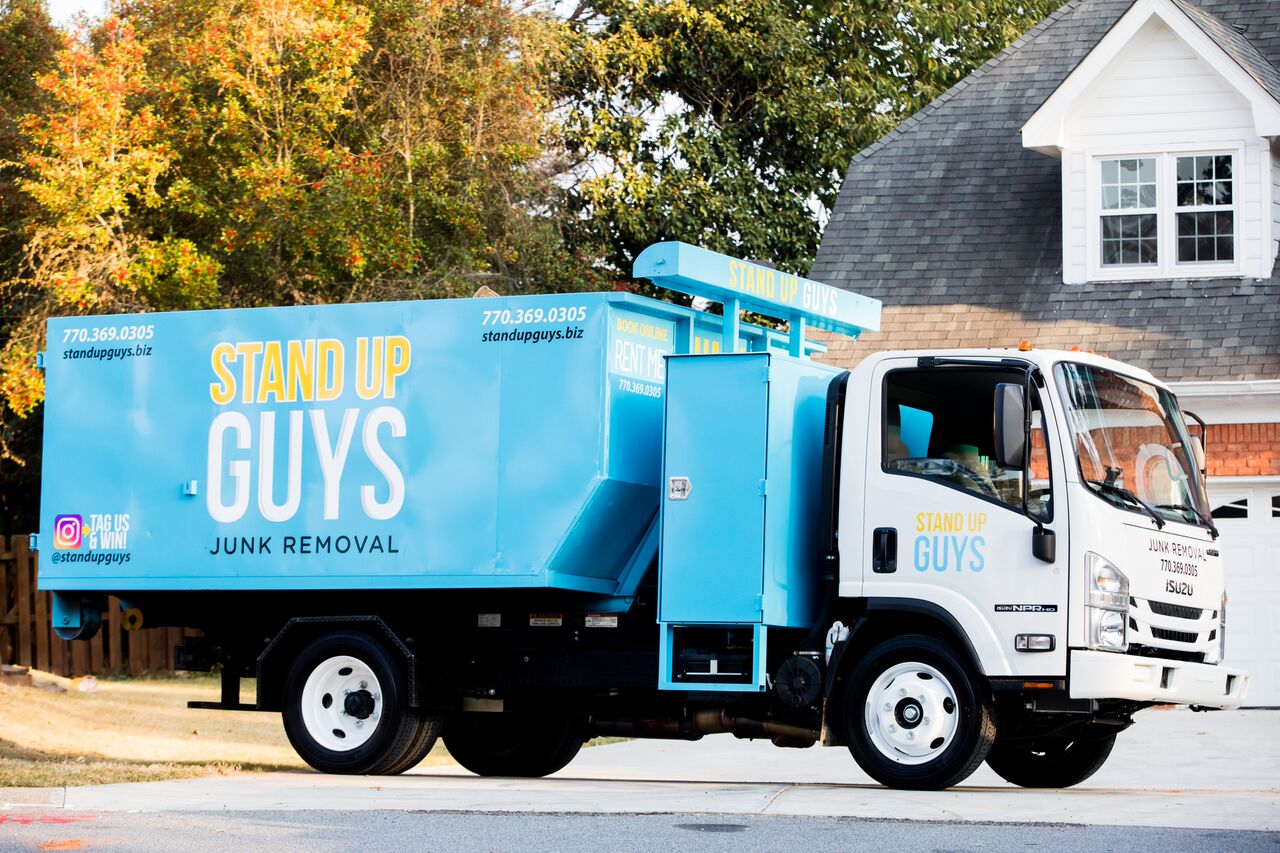 Holly Spring's Favorite Junk Removal Crew!
The great people and businesses of Holly Springs only count on and trust one junk removal company to take care off all their junk & debris removal needs. Yep, you guessed it. The Stand Up Guys Junk Removal Crew. I mean honestly, could it have been anyone else?

Holly Springs has counted on The Stand Up Guys for all their junk removal and hauling needs for many reasons. One of which is that we take care of all our customers (especially Holly Springs customers). We ensure that our customers are more than 100% satisfied with their experience, we make sure they are ecstatic about Stand Up Guys! We are willing to do whatever it takes to make our customers happy, that's just part of the Stand Up Guys Experience!
Another reason why the residents and businesses of Holly Springs has fallen in love with Stand Up Guys so much is due to the fact that we will pretty much take anything you have. You name it and we'll remove it and dispose of it for you. It doesn't matter if you have a big job, small job, odd job or hard job. The Stand Up Guys are the one for the job. We remove anything from debris in the backyard, to furniture in the craw space. Doesn't matter to us, as long as you're happy.
Junk Removal Services We Offer Holly Springs, NC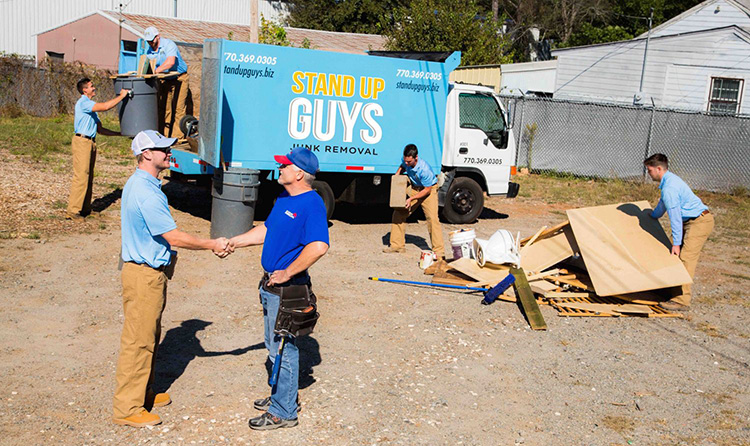 More About Junk Removal in Holly Springs, NC
Holly Springs is one of Wake Counties finest cities, with well over 24,000 residents, which is 2.5 times larger than it was just 15 years ago. The crazy population growth of Holly Springs really speaks volume to how great of a city it is. The word has gotten out that Holly Springs has so much. The city is in a great location, it has amazing schools, it's perfect for raising a family, has a low crime rate, is close to the city of Raleigh, and has SO much to do. Holly Springs really has it all and is quickly becoming one of the top cities in North Carolina.

One of the best known little nuggets about Holly Springs, is that by living or working here you have access to the greatest junk removal crew that America has to offer! Yup, The Stand Up Guys Junk Removal Crew. We offer Holly Springs the best value and customer care in the industry. It's impossible to beat The Stand Up Guys!