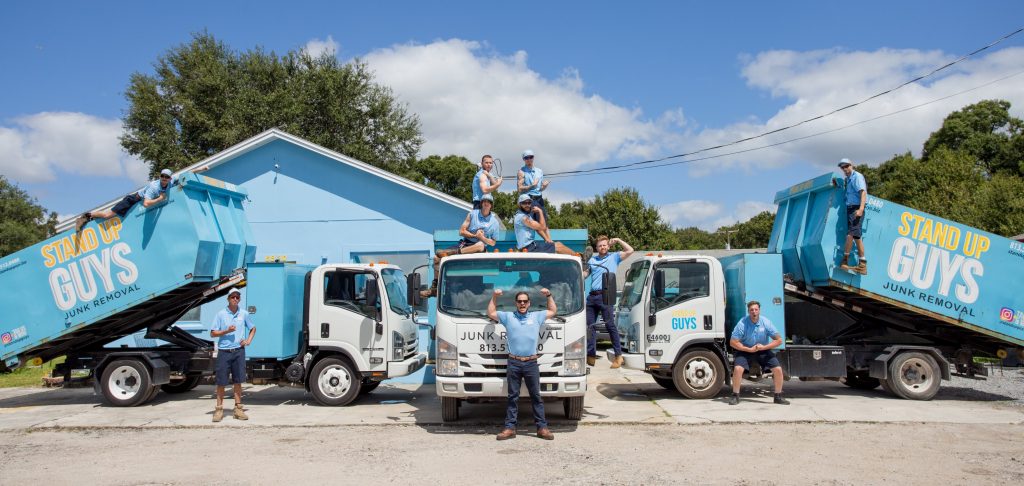 Huntersville, NC's Most Treasured Junk Removal Company – The Stand Up Guys
Do you live or work in the great city of Huntersville, NC? Are you like most of us out there and simply have too much junk or yard debris that you'd like out of your life for good? Having trouble figuring out the best plan of action to rid yourself of all this clutter?? Whelp, if any of these nagging questions sound similar to your situation, then don't fret any longer. For I have the perfect remedy for you junk issue in Huntersville; The Stand Up Guys Junk Removal Crew.
In Huntersville there is only one company that the people trust with their junk issues and that's The Stand Up Guys. We have earned a stellar rapport with the Huntersville crowd over the years. We've earned this awesome rep for many reasons. One being our outstanding customer service. We care for our customers and their needs as if they were our own. Your junk and clutter is a problem, and we want to help you fix that problem. The professional junk specialists at Stand Up Guys go above and beyond to make sure our Huntersville customers are junk-free and stress-free.
The Stand Up Guys are beloved in Huntersville for what we do with your items AFTER we remove them as well. Our Stand Up Guys filter through everything you get rid of and take out anything that can be donated or recycled. We then donate and recycle those items. This is great for the community of Huntersville, the environment and to top it all off, it's less junk going to the landfills (which are already overfilling as is).
Junk Removal Services We Offer In Huntersville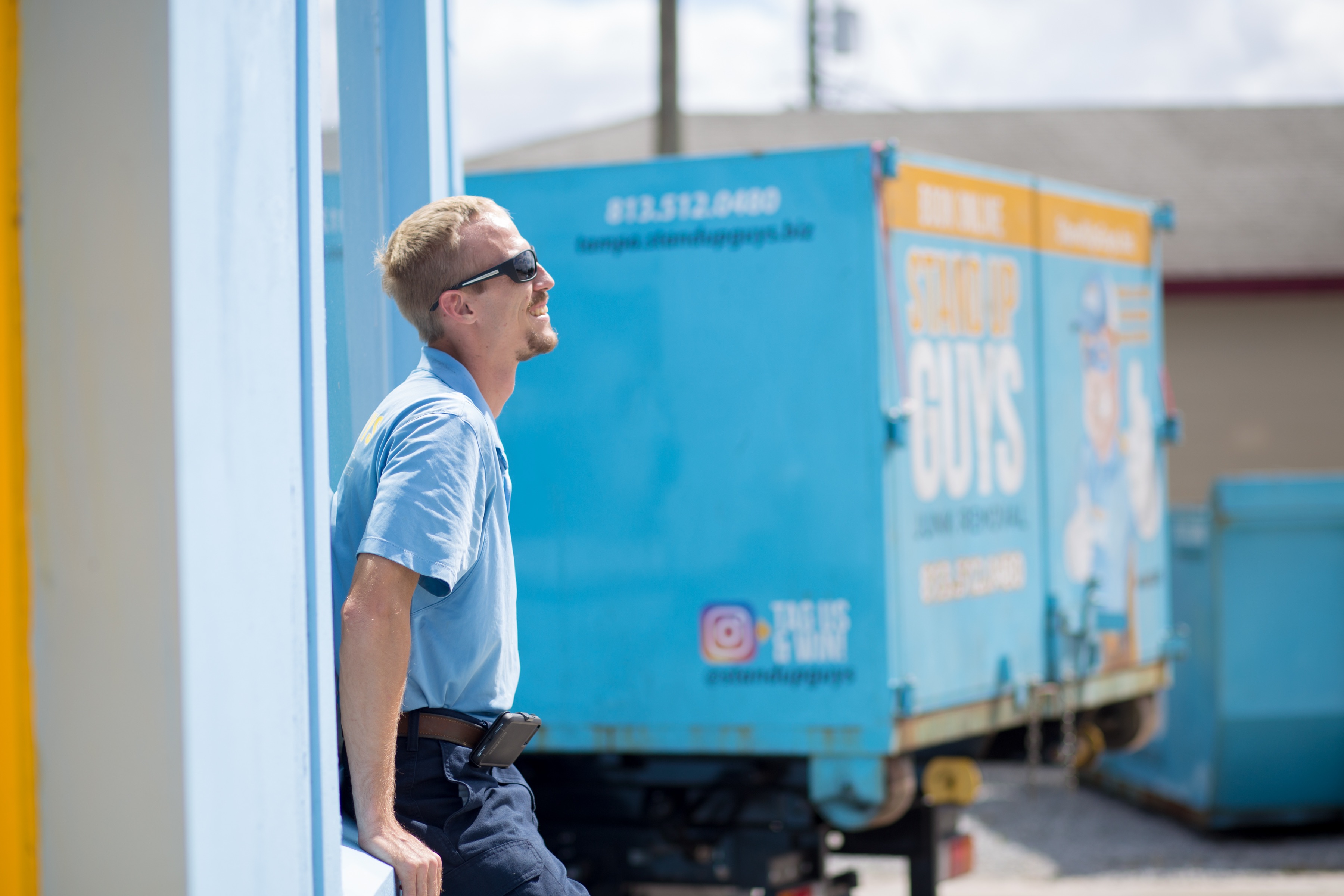 More About Huntersville Junk Removal
Now that you know how awesome Stand Up Guys are and why Huntersville love them so much, let's talk about how seriously awesome Hunterville is and why WE love them so much. Huntersville is one of Charlotte's most beloved suburbs and one of Mecklenburg County's favorite cities. Over the last 5-10 years the population of Huntersville has ballooned from 45,000 to well over 55,000! If you look at the last 20 years, the population has more than doubled. That's massive growth for that period of time and their is a clear cut reason for that growth; Huntersville is awesome!
Huntersville has some of the best accesses to Lake Norman. This is one of the reasons people love this place so much. Not to mention all the parks and recs the city has to offer it's awesome residents. Huntersville is not only one of the best communities in Charlotte, it's one of North Carolina's best!