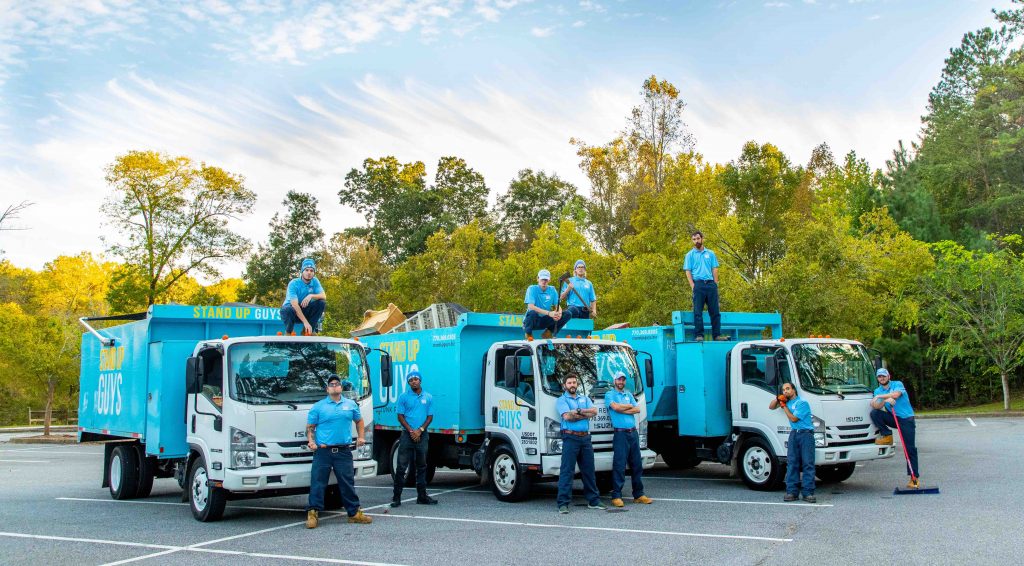 Matthews, NC's Most Cherished Junk Removal Company – The Stand Up Guys
It's time to cut straight to the chase. There is one thing that most of us out there avoid at all costs. We ignore it, we hope it'll just go away or we pray that one day we will find the strength within us to just suck it up and deal with it. The 'thing' that I am talking about is the one and only 'junk' in your home. Junk fills up the crevices of your beloved open spaces. Spills out from our closets. It's leaves no room for anything in our once wide open garage. It hides in our attics and sneaks around in our backyard shed. Junk is literally everywhere. What are we suppose to do??
If you live or work in Matthews, NC then the answer to what you do with all your junk and clutter is simple. It's The Stand Up Guys Junk Removal Crew! In Matthews there is only one junk removal company that the people count on and that's The Stand Up Guys. We have earned an amazing rep with the people and businesses of Matthews over the years with our countless efforts towards perfection in customer service and our unbeatable value. Our uniformed Stand Up Guys Professionals are next to none in the Matthews Junk Game.
Junk Removal Services The Stand Up Guys Offer in Matthews, NC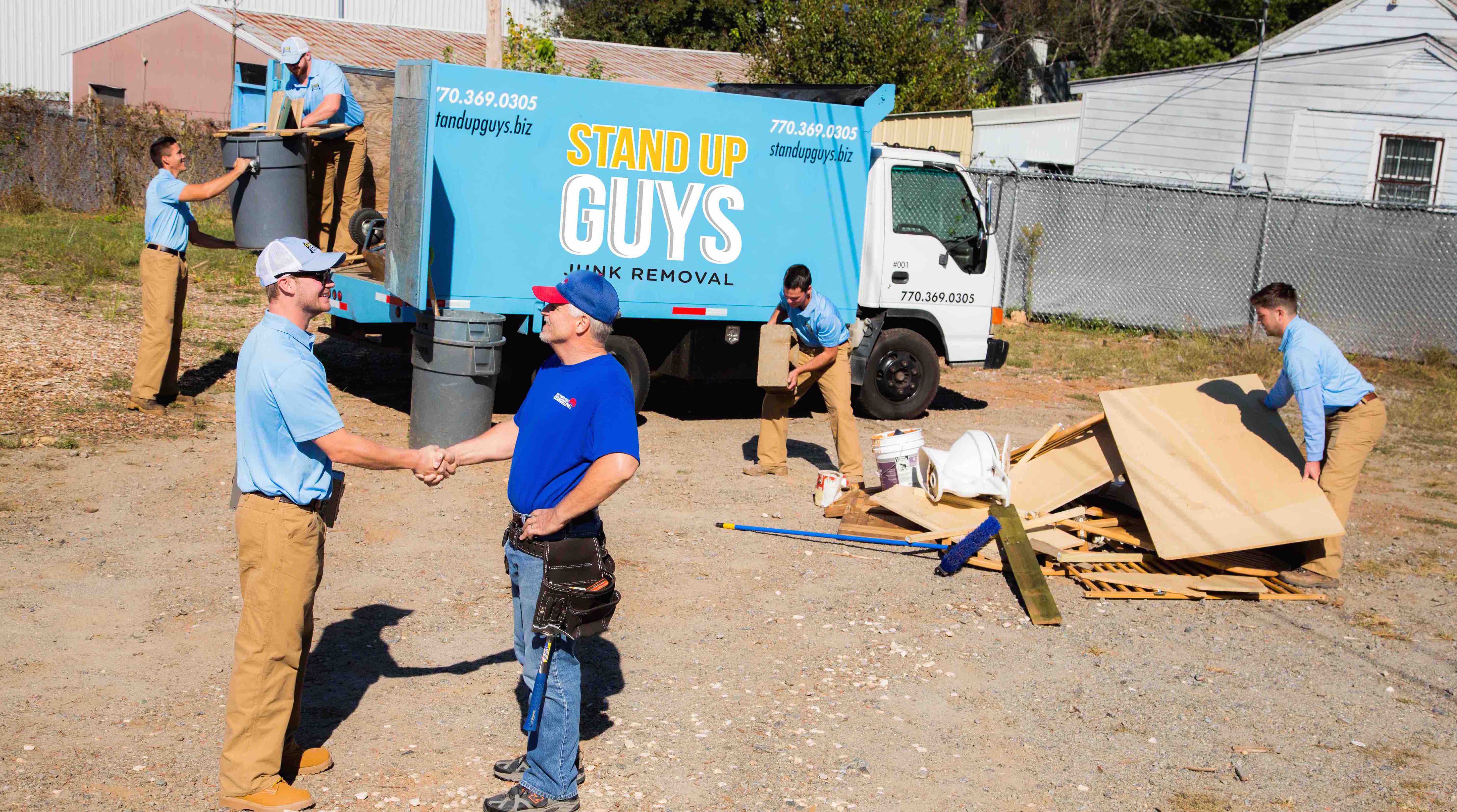 More About Junk Removal Matthews, NC
Now that we have touched on a sensitive issue in a lot of our lives (junk), let's touch on one of the awesome parts, Matthews. Most likely if you are reading this you live or work in Matthews, NC or considering it as your new home. For those of you that already know, this city is, as the kids say, 'The Jam.' Matthews is located on the southern tip of  Mecklenburg County and one of Charlotte's finest suburbs. The people here think it's not even a debate. Matthews is the number one suburb of Charlotte.
Matthews has a ton of history behind it. The town was first inhabited by people back in the early 19th century. The original name for it was Stumptown. Guess why? Yup, because of allll the tree stumps that made up the area at the time. The name would later change to Fullwood in the mid 1800's than eventually to the name we have today in 1871. Matthews started as just a stagecoach stop along the way from Monroe to Charlotte, but overtime has turned into the great city it is today.
One of the best things about living in Matthews in the 21st century is that you have access to the Greatest Junk Removal Company on Planet Earth. Yup, being a resident or business in Matthews means you have full access to The Stand Up Guys Junk Removal Crew. It's time to stop procrastinating and get rid of that junk cluttering up your home today.