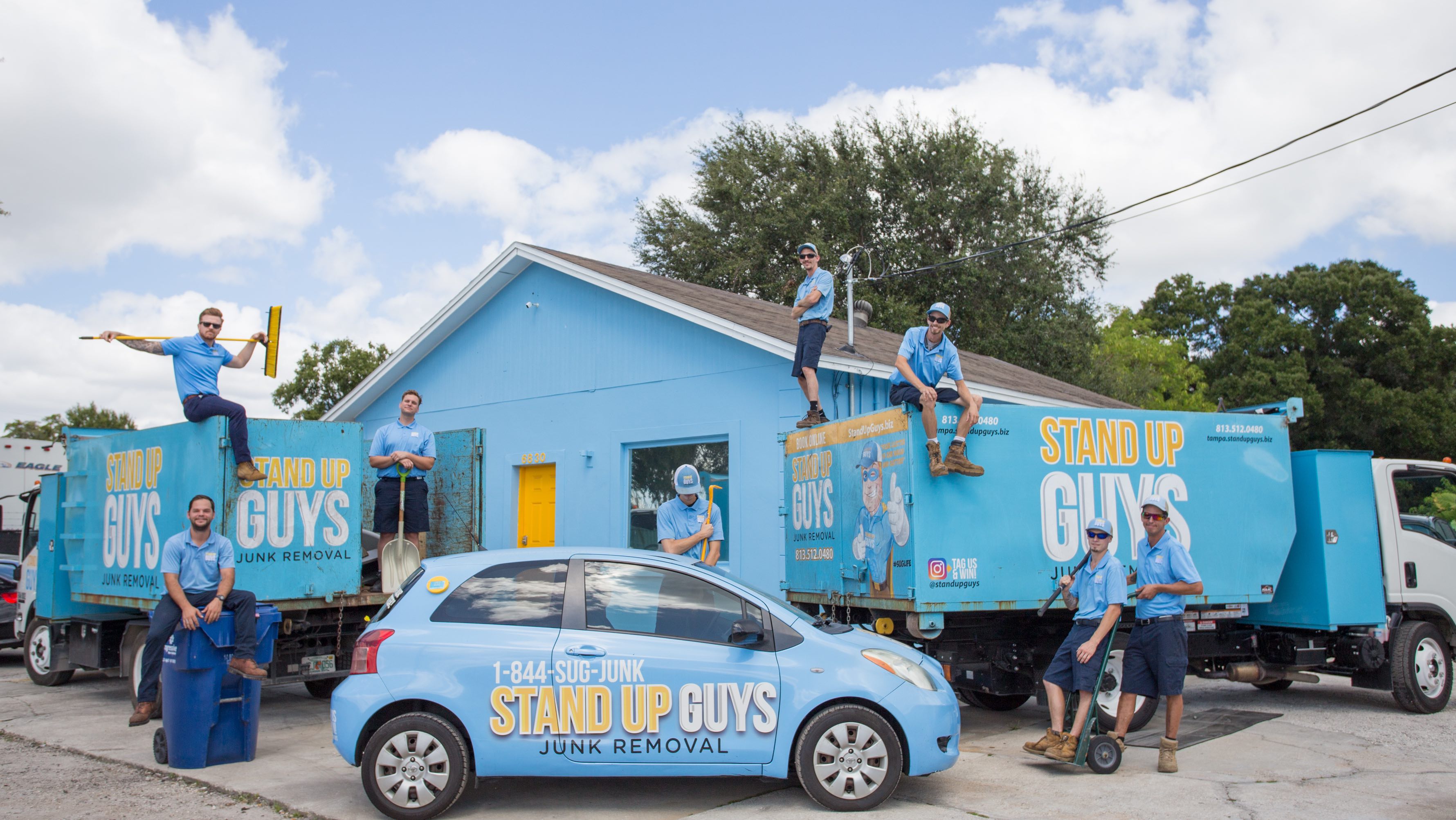 Morrisville, NC's Number One Junk Removal Crew
Getting rid of junk, old furniture, yard debris and other miscellaneous things from your home can be a serious pain in the behind (if you know what I mean). You have to find help to lift the heavy items, find a truck to transport the junk in, and you even have to find a place to bring all the junk to. Whelp, these stresses are over. I have the perfect solution to all these annoying junk problems. What's the answer? Morrisville's one stop shop for junk removal. The Stand Up Guys Junk Removal Crew!
The Stand Up Guys can do it all for you. We make sure that the entire junk removal process is as simple as possible from beginning to end. We will take care of all the heavy lifting, loading, cleaning, clearing, hauling and disposal. It doesn't matter if you have junk in the attic, or debris in the backyard, we'll handle everything. All you have to do as a SUG customer is sit back, relax and watch as your junk disappears.
The Stand Up Guys Junk Removal Crew cover all of Morrisville and the surrounding areas as well. This means no matter where you are, or where your junk is, we'll come and get it. We have earned the reputation and rapport of the Morrisville residents and business owners over the years because of constant attention to customer service, value and overall customer care. Our customers and their needs always come first. That's what makes us Stand Up Guys.
Junk Removal Services We Offer Morrisville, NC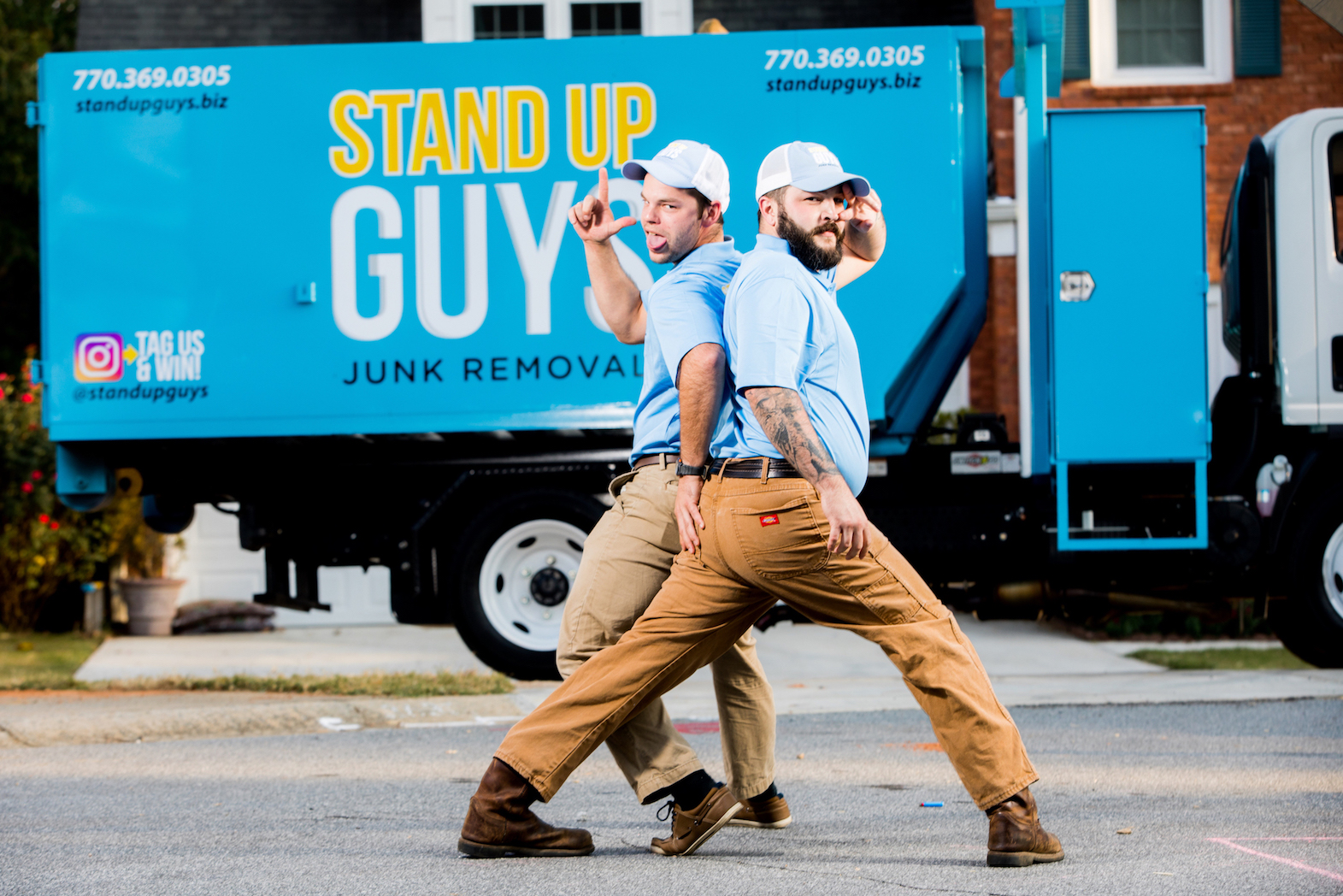 More About Morrisville Junk Removal
Morrisville is one of the largest towns/suburbs in the Triangle, parts of Morrisville are in both Durham County and Wake County. Morrisville, along with many other areas in the Triangle has been growing at a rapid rate of the last 20 years. The population as it stands now is well over 22,000 residents. This is more than double what the population was in the area in the 1990's. 

Morrisville is a wonderful city and the word is getting out. Hence why the population is rising so quickly. It's a great place to live, work, raise a family and retire. Morrisville really has it all. The school systems are also some of the best in the state of North Carolina, which is one of the reasons that it's a perfect place to raise a family.
One of, if not the best perks about living in Morrisville though, is the fact that you have access to the greatest junk removal company on the map. The Stand Up Guys cover all of Morrisville and it's residents and businesses. We offer a top notch service that keeps our customers happy and keeps them coming back. No matter what you have, or where you have it, The Stand Up Guys can help you remove it.