Stand Up Guys Junk Removal Locations – Portand, OR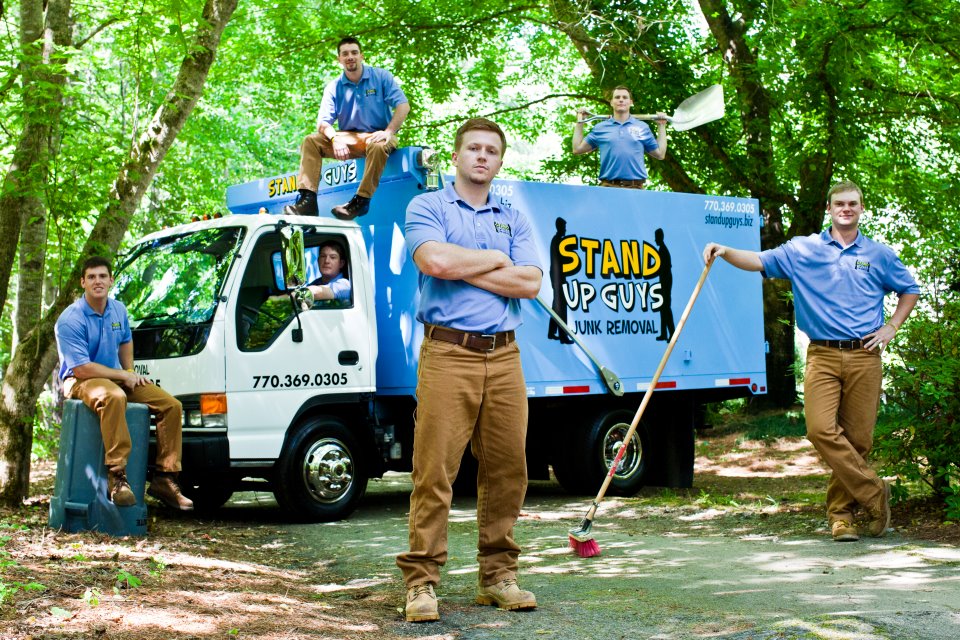 About Portland Junk Removal
Live in the Portland Area? Looking to get rid of some old household junk, yard debris or construction trash? Well you're in luck because living in Portland means you have access to the Stand Up Guys Junk Removal Crew!
The Stand Up Guys Junk Removal Crew offers all of Portland and the surrounding cities a quality junk removal service for a wonderful price. You wont find better customer service or value on your junk removal.
The Stand Up Guys don't just 'junk' all your junk either. Nope, we filter through everything we remove to make sure we donate or recycle every possible item we can. Nothing goes to the landfill that doesn't have to with the Stand Up Guys.
Few of the Services We Offer
Portland is a pretty big city and a beautiful one at that. Just the city of Portland alone has more than 580,000 people in it, making it the 29th largest city in the entire country. If you were to calculate the amount of people in the entire Metro Portland Area you would be looking at more like 2.2 Millions people Now that's a lot of people.
Because of the special climate of Portland, both warm, dry summers and wet, cool-to-chilly winter days, the city is ideal for growing roses. If you were ever wondering why Portland is called "The City of Roses" there's your answer.
The Stand Up Guys Junk Removal Crew cover all of Portland. From Hillsboro to Gresham and Lake Oswego to the Airport and everywhere else in between. The Stand Up Guys cover it all.
It doesn't matter what kind of junk or debris you are looking to get rid of. Either way we will take care of it. The Stand Up Guys will take any and all types of junk. There isn't anything we wont take. This will give you peace of mind when you hire the Stand Up Guys, because you can be reassured that we will take care of everything.

Stand Up Guys Junk Removal have a central location at 16055 SW Walker Road. Suite 283 Beaverton, OR 97007. We also cover these Portland zip codes: 97201, 97202, 97203, 97204, 97205, 97206, 97207, 97208, 97209, 97210, 97211, 97212, 97213, 97214, 97215, 97216, 97217, 97218, 97219, 97220, 97221, 97227, 97228, 97229, 97230, 97232, 97233, 97236, 97238, 97240, 97242, 97251, 97253, 97254, 97255, 97256, 97258, 97259, 97266, 97268, 97269, 97271, 97272, 97280, 97281, 97282, 97283, 97286, 97290, 97291, 97292, 97293, 97294, 97296, 97298, 97299.
More About Portland
Fun Fact: Transgressional fiction novelist Chuck Palahniuk, best known for his award-winning novel Fight Club was born and raised in Portland
Check out the Regional Manager for your area. Portland Regional Manager.
Find out 'What We Haul' in Portland.