Leaf & Debris Removal
Many people do not know we offer leaf raking and removal services and many people do not know what to do with their yard when it gets engulfed with leaves. The Stand Up Guys will be your one stop shop for cleaning up the leaves and taking them away!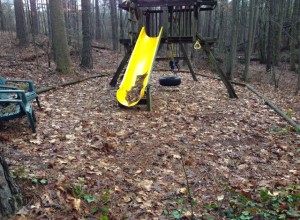 When Fall season comes around, many people will have the same problem…leaves covering their property. Covering the driveway, backyard, front yard and even you porch. This work gets very tedious, fast! Some people do not have the time nor the energy to clean up their yard, but also want their yard looking clean.
Landscape companies are too expensive and not all of them even take the leaves away! That just leaves you with another project to do in the process. Some garbage companies will take the bags, but you will have to set them out little by little, and who wants to keep lugging heavy bags to the end of your driveway?! Stand Up Guys will come to your home, give you a FREE estimate, and will perform the job right then and there. Or we can come give you an estimate and schedule the job later in the week if that is what you prefer.
Not only does cleaning up your yard look extremely better, but pests can make home in there as well. Wet, damp areas attract unwanted insects and animals that can be harmful to you and your home. We recently did job for Samantha in Atlanta, and her sole purpose for removing the leaves was to make the areas around her home safer for her two children.
Leaf Removal Job In Atlanta
Samantha knows the dangers of pests and rodents in her area, so she took no chances in getting her yard cleaned up at her Atlanta home. She called the Stand Up Guys right away after searching on the internet for local companies to help her out.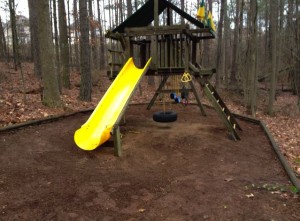 Casey was able to come out the same day and provide her with a free estimate and she loved the price. Casey noticed that the areas she wanted cleaned up were specifically in close proximity to the house. All the other stuff way in the back yard or up towards the street she did not care about, she was strictly concerned with the areas closet to her home, because that's where her kids mainly play. She looked over her calendar and scheduled for a later date in the week when she could be home.
Clark and his beast-like sidekick, Christiaan, showed up and started working right away. They knew the areas they needed to clean, so Clark delegated what they were going to do. All around the driveway, the sides of the house, around the back deck and around the playhouse were the priorities.
They knocked it out in under a half day and were able to knock off some of the price for Samantha. She was so pleased with price and professionalism, she paid the initial price anyways. She could now ease her mind with her children playing again. Samantha became a customer for life and we have done numerous jobs for her since then. Another happy customer…Stand Up Guys approved!