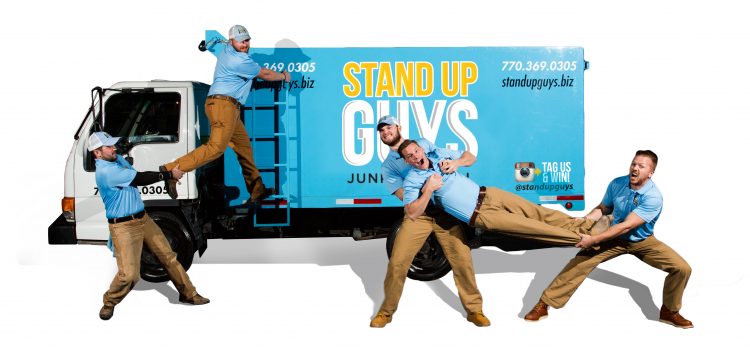 Most Adored Junk Removal Crew In Bellevue, TN
Don't fret over the junk taking over your garage, or the old furniture stacking up in the basement, don't even worry about the debris piles in the backyard. There is no need to worry about your junk issues any longer, if you live in Bellevue that is. Why? Because living in Bellevue means you have access to the greatest junk removal company on the map. The Stand Up Guys Junk Removal Crew!
The Stand Up Guys Junk Removal Crew turn your headache of a junk issue, into a wonderful, enjoyable experience. After all, getting rid of junk and clutter from your live SHOULD be enjoyable. It feels good to get rid of excess in your life. The less your home or office is cluttered, the less your mind is cluttered. The Stand Up Guys ensure that you enjoy the entire process, from beginning to end, and that you're 100% satisfied when we're complete. You'll be junk free and stress free!
In Bellevue, The Stand Up Guys will remove pretty much any and everything. From old junk furniture and appliances, to construction debris from a recent remodel, or even piles of yard debris in the back yard and everything in between. There isn't anything The Stand Up Guys wont clear and haul away for the awesome people and businesses of Bellevue.
The Stand Up Guys Junk Removal Crew have earned a great reputation with the residents and business owners of Bellevue because of our amazing customer service and care, and because we give back to the community. The Stand Up Guys donate and/or recycle more than 60% of the items that we remove in Bellevue.
A Few Of The Items Stand Up Guys Remove In Bellevue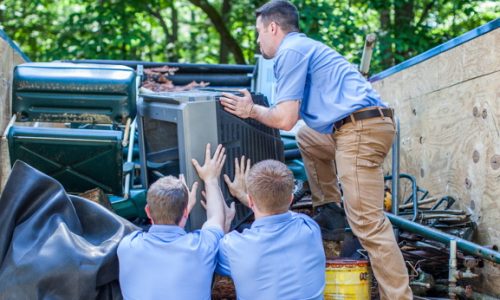 More About Stand Up Guys Junk Removal In Bellevue, TN
Bellevue is a delightful, sought after suburb of Nashville. Just 13 or so miles south of Downtown, Bellevue is easy access to the city, which is a massive perk to residents who work downtown. That's just one of MANY reasons why people love the city of Bellevue so much.
Bellevue, as a city, has been around for quite some time. Dating back to the early 1900's, but not until the early 2000's did the population boom start. The word has gotten out all over about how great of a place Bellevue is, and because of it people are moving from all over to live in Bellevue. The schools are great, the crime is low, housing market is booming and there is job growth. There are just a ton of reasons why people want to live in Bellevue. A city on the rise.
There is a population of over 37,000 people in Bellevue. All of which The Stand Up Guys Junk Removal Crew cater to. The Stand Up Guys manage junk removal for all residents and business owners throughout Bellevue. We cover all of Bellevue, from Hillwood High School to Bellevue Park and everywhere in between.