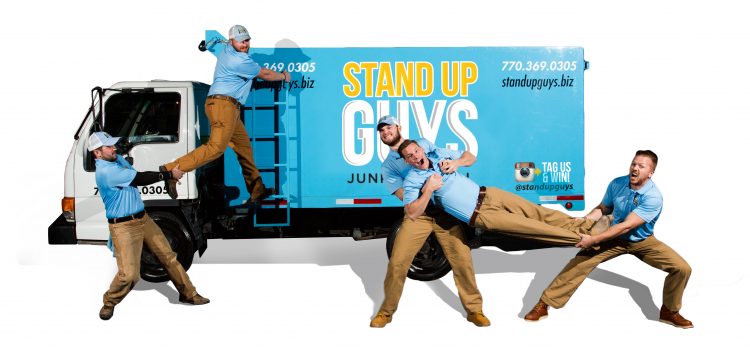 East Nashville's Favorite Junk Removal Crew!
Getting rid of household junk and debris can be hard for people and businesses of East Nashville. You either have to have a truck capable of moving junk, or rent one yourself. Then on top of that you have to find someone to help AND find a place to bring your junk. Well don't worry, people of East Nashville, there's an easier solution to getting rid of household junk, trash and yard debris: The Stand Up Guys Junk Removal Crew!
The Stand Up Guys are East Nashville's Favorite Junk Removal Crew because of our awesome customer service, customer care, value and that we give back to the community as well. The Stand Up Guys Junk Removal Crew donates and/or recycles more than 60% of the items we remove in the area. Just one of the many reasons the Stand Up Guys have built such a strong rapport with the people and businesses of East Nashville.
One of the many reasons that The Stand Up Guys have earned the great reputation they have from the residence and business owners of East Nashville is the fact that we take care of everything for our customers. When you hire The Stand Up Guys to remove junk for you, your work is done. We take care of all the heavy lifting, loading, cleaning, clearing and hauling. This means you don't have to lift a finger!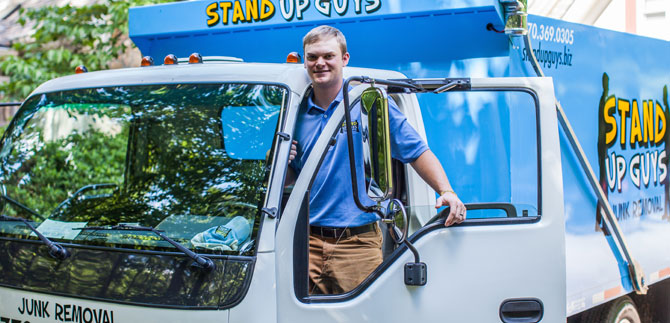 Shed Removal
Couch & Sofa Removal
Refrigerator Removal
Light Demolition
Junk Hauling
Waste Removal
Yard Debris Removal
More About East Nashville
East Nashville is one of the most coveted places to live in all of Nashville, located right downtown across the Cumberland River. East Nashville is filled with many different neighborhoods, all in different shapes and sizes. The variety of homes and people in the area is one of the reasons that East Nashville has exploded in popularity over the last 10-20 years.
East Nashville, along with many great neighborhoods, has tons and tons of beautiful parks as well. There's Shelby park, which used to be an old amusement park back in the early 1900's. There's Shelby Bottoms, which is the largest green preserve in Greater Nashville and sight to see. Another great park in the area is East Park, which was formed after the great fire of 1916. Is that it? Nope, there's still more. Cumberland Park is located in East Nashville as well. It's one of the newest, most popular places to chill in the area.
Every great city in America at one point or another endured a great pain, that they recovered from. East Nashville is no exception. East Nashville has endured quite a few difference tragedies over the years that they have prevailed from. There was the Great Fire of 1916 that destroyed over 500 homes in East Nashville and left 2500 people homeless. That wasn't all, there was also the Tornado of 1933, which was close to 400 feet wide when it struck East Nashville. The tornado did serious damage to the area as well, destroying 1,400 homes, 16 churches, 36 stores, five factories, four schools, one library, and a lodge hall.
Even through tragedy, East Nashville prevailed and is now one of the premiere places to live and work in all of Nashville. Not to mention they have another awesome perk as well. Everyone in East Nashville has access to the greatest Junk Removal Company on the map, The Stand Up Guys Junk Removal Crew.