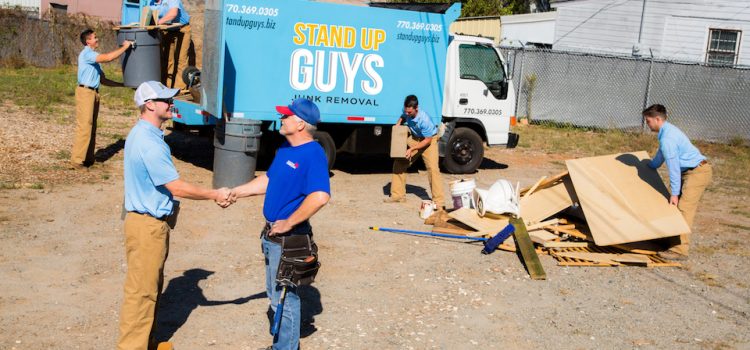 Addison's Most Esteemed Junk Removal Crew!
Want a better life, a clearer mind and lower stress? Then it's time to do what most others can't, and that's to rid yourself of all the unwanted and unneeded items in your life. Getting rid of junk and de-cluttering your home or work place can greatly diminish your stress levels and ultimately have a lasting affect on your life and overall happiness. Yes, it might seem trivial, but clutter in your life can truly have a bigger impact on you than you are aware of. If you're not easily convinced read here for more studies on how clutter affects the brain.
Now that we have pointed out issues, let me point you in the direction of solutions. If you are located in the Addison, TX area, or any of the surrounding cities of Dallas – Fort Worth, then your solution is simple; The Stand Up Guys Junk Removal Crew. The Stand Up Guys are the number one option for getting rid of the bulky, unwanted items and junk in your life. One of the best selling points of hiring The Stand Up Guys is that we don't just 'junk' all your unwanted items. We donate and/or recycle more than 60% of the things we remove. This gives our customers peace of mind knowing that what they no longer 'need' can still find a good home. Throwing something away that you spent good money on is one of the hardest things to do, so knowing it is going to still get use makes it much easier.
Make the move sooner than you like (since you might procrastinate forever) and call The Stand Up Guys today! Let us come in and help you rid yourself of the junk in your life. All you have to do is point at what you want gone, and we'll take care of the rest. We make sure that you don't even have to lift a finger. Just sit back and enjoy the way if feels when you clutter simply dissipates.
Junk Removal Services The Stand Up Guys Offer Addison, TX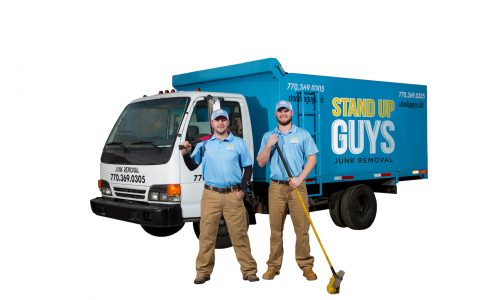 More About Junk Removal in Addison, TX
Addison is an amazing little city located just north of downtown Dallas in a nice little pocket. It's known for it's great nightlife and gobs of delicious and sought-after restaurants. Addison is more than just trendy spots and awesome eats though, it's a wonderful place to call home! With it's location being so close to the city, but far enough out to get to the northern suburbs with the quickness and being RIGHT next to Love Field Airport, Addison is a perfect location for many. Currently the population in the small area is 13,000 plus and growing. So you better get in on this action quick, before they run out of space.
Addison also has tons of park lands as well. 118 acres to be exact. This is great for kids, dogs and families of all sizes. The parks of Addison attract people from cities all over. The city opened it's first park back in '78 and they have been a town favorite ever since.
Another reason to be in the great Addison area is the fact that you have access to the greatest junk removal crew on the map! The Stand Up Guys are the number one source for junk removal and hauling in Addison because of our endless efforts towards perfection in customer service, value and overall customer experience. We ensure that all our customers are not only happy with our service, but WOW'd by it!