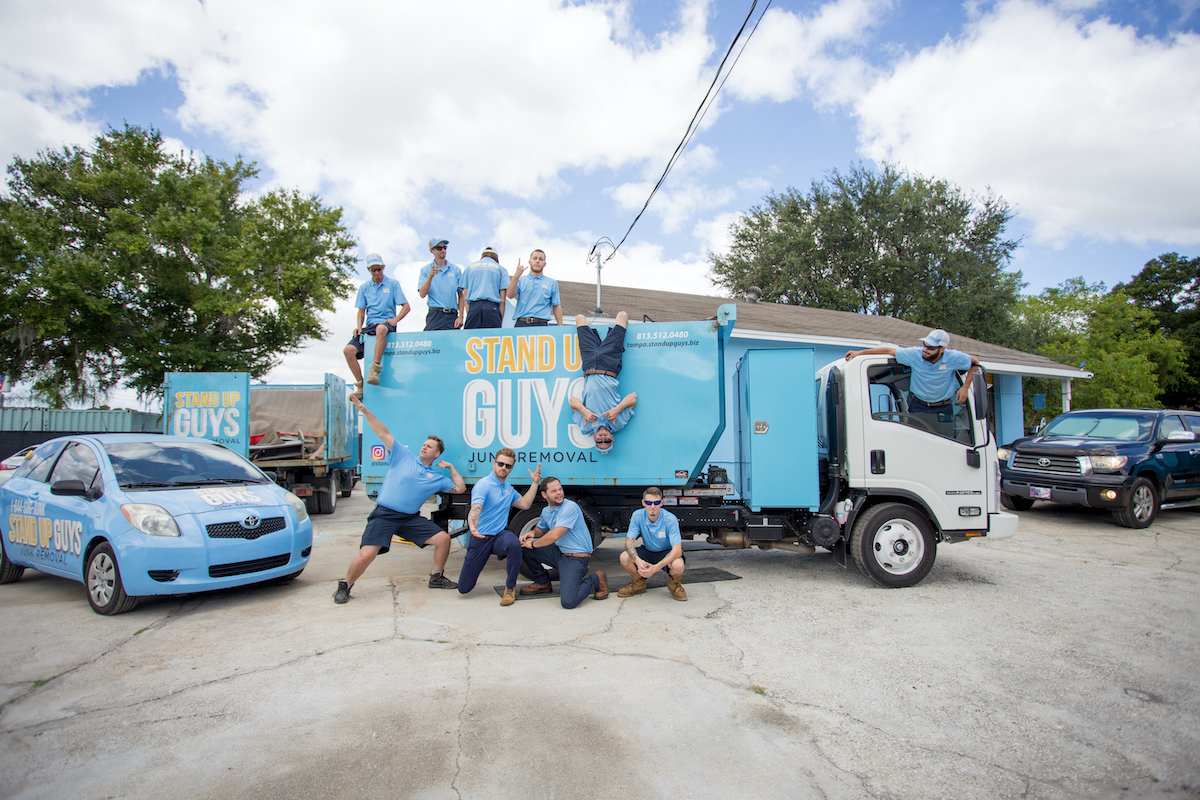 Brentwood, Tx's First Choice in Junk Removal – Stand Up Guys
Why fret over junk removal when you have a crew that offers the best junk removal service in your town. If you live in Brentwood, you don't have any issues with junk pick-up and debris removal. At the Stand Up Guys, we pride ourselves on being the best junk removal crew, not just in Texas but every other state on the South Coast. Our services cover both large and small projects, be it your home, office, school, and any other place you could think of.
Our junk removal crew at the Stand Up Guys consists of the best and professional junk pick up guys with sufficient training you will find in the state of Texas. What kind of service do you want? Our crew is capable. Starting from old furniture removal to garage clean out and storage unit cleanout. The Stand Up Guys are also responsible for hot tub removal, yard debris removal, full property cleanouts, and many more.
The Stand Up Guys is your first choice junk removal crew in Brentwood, and this is because no other crew can do it as we do. Are you looking for professional customer service or an affordable and customizable junk removal service? The Stand Up Guys is your first choice. Call us now with your junk pick-up requirements and get free consultation and estimate.
Stand Up Guys Junk Removal Services In Brentwood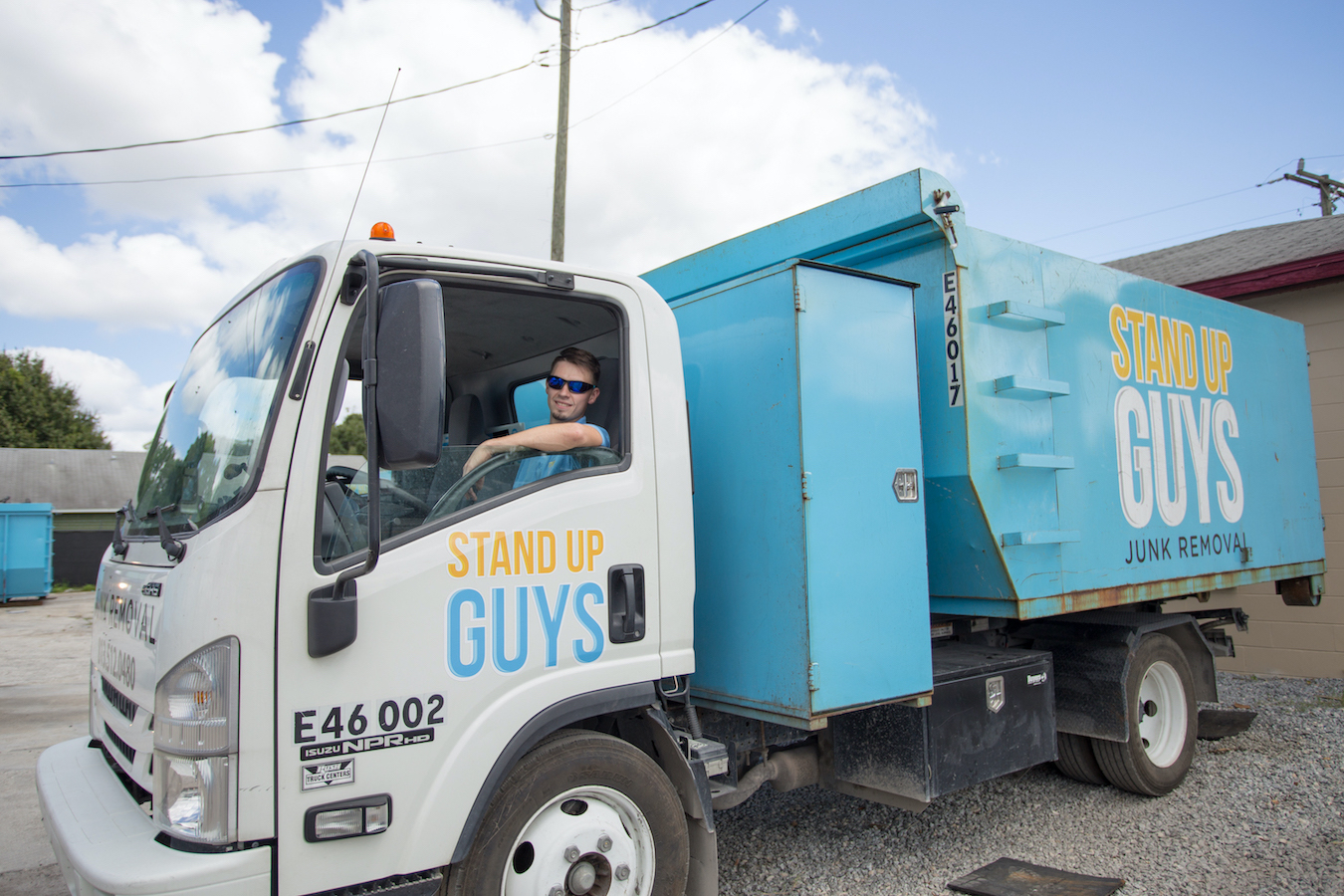 More About Brentwood, TX Junk Removal
I bet you didn't know Brentwood used to be a cotton farm up till the 1940s where the city of Austin took possession of the land, and it was later bought to build the first school in Brentwood – Brentwood Elementary. However, the school didn't start operation till the early 1950s. Not long after the school opened, Brentwood Park opened.
Brentwood is not without its recreational areas. Bars, Pubs, restaurants, and dishes, and parks. Brentwood has all of them in abundance within and around the town. The school system in this small community is outstanding too. And let's not forget your first-choice junk removal crew – the Stand Up Guys.
Brentwood Junk Removal Crew | Why You Should Call the Stand Up Guys
The Stand Up Guys have a long list of pros and advantages of working with us. Here are some of the advantages of hiring the Stand Up Guys.
Free consultation and estimate.

Onsite appointment.

Friendly crew and customer service.

Responsible disposal.

Eco-friendly crew.

Affordable junk removal service.

Customizable junk removal options.

Swift Junk Removal.