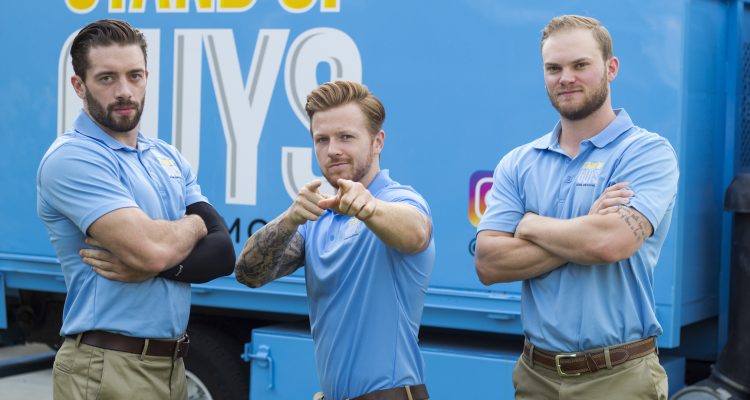 Coppell Texas' Number One Junk Removal & Hauling Company
Are you just plain sick and tired of the junk and clutter piling up in your home, office and quietly cluttering up your life in general? If this sounds anything remotely close to your situation I have good news. The good news is that you're not alone. Many, many people, families and businesses out there deal with the very same thing. They have too much junk and unwanted items cluttering up their space. This can cause unnecessary stress for you as an individual, it can cause stress and strain between families and businesses as well. All in all, if this is a problem that you face, I highly recommend you dealing with it. Junk will not go anywhere if you don't face up and deal with it. Actually it will most likely just get worse if you don't act.
I have even MORE good news! I am not here to just point out the problem, I am also here to tell you all about the solution! The solution to junk and clutter for the residents and businesses in Coppell, Texas is simple; The Stand Up Guys Junk Removal Crew! The Stand Up Guys are more than just the #1 Junk Removal Company in Coppell, we are the favorites as well. We have earned these accolades because of our amazing efforts towards customer service and value for Coppell.
When you're finally ready to rid yourself of the junk and clutter in your life, the process with The Stand Up Guys is oh so simple. All you have to do is pick up the phone, or go on your computer and book your appointment online. After that we literally will handle everything from beginning to end. Simply tell us what it is you want to have removed and we will take care of the rest. The Stand Up Guys will manage all the heavy lifting, loading, hauling and disposal. We don't require our Coppell customers to lift as much as a finger.
Stand Up Guys Junk Removal Services In Coppell, TX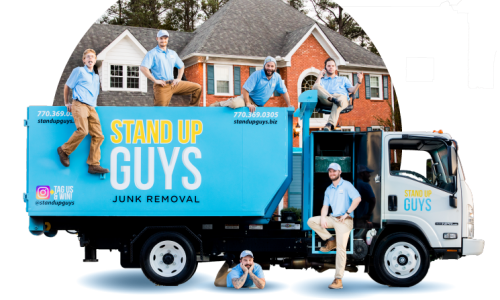 More About Coppell, TX Junk Removal
Coppell, Texas is one of Dallas – Forth Worth's smaller suburbs, tucked away in the northwest portion of the giant Metroplex. Coppell is small compared to other giant suburbs in Dallas, but it still has about 40,000 residents that call the great town home. There is a reason that so many people have gravitated North towards Coppell. Simply put, it's pretty awesome. There is so much to do in Coppell I don't even know where to begin. It's also an amazing place to start and raise a family. One of Dallas' best!
There are many great things about Coppell, but near the top of the list has to be the fact that the residents and businesses of Coppell have access to the greatest Junk Removal Crew in the United Stated of America. Now that's a pretty cool thing to have in your backyard. The Stand Up Guys are here to help Coppell with all of their junk and debris removal needs. Simple as that.