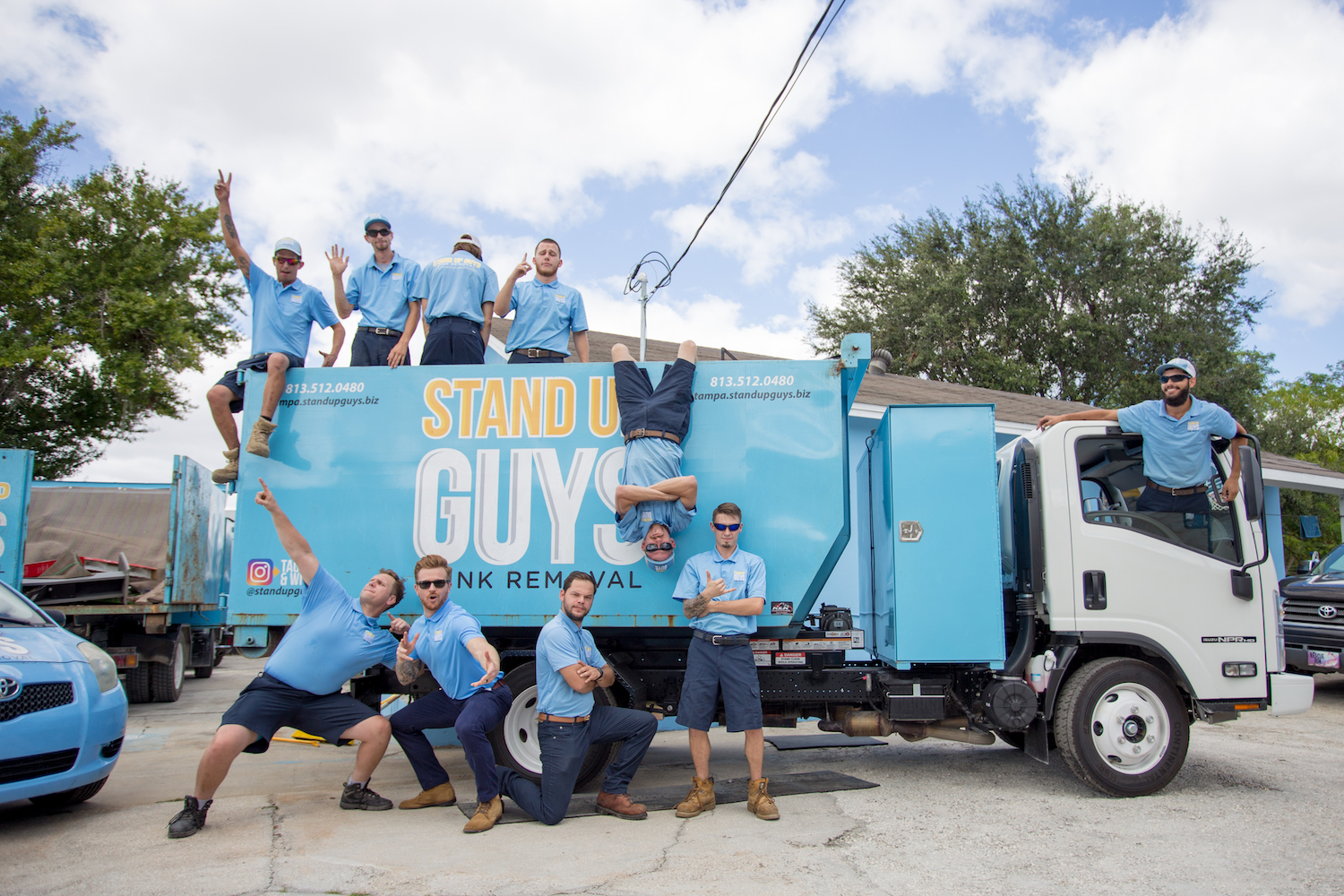 Del Valle, Tx's Most Admired Junk Removal Company – Stand Up Guys
Have you ever taken a look around your home or office and begin to wonder how all the junk manages to pile up? Surely, you must have made plans and arrangements to take off all the junk and declutter your home from all the junk and debris. It is possible to make such plans, but no actual execution of the plan. It is perfectly normal, and it is fine. It is most likely because of the tight working schedule, you have been unable to pick up the junk. This doesn't have to be a problem for you anymore. We have exactly what you need to clear your home, yard, or office of this junk and debris. If you live in Del Valle and need assistance removing junk, the stand up guys are always ready to serve.
Our services at the stand up guy are all-rounder. Starting from the office to the site where our crew will carry out their junk removal duties. Once you call the Stand Up Guys to present your junk removal needs to us, we give you the best service right from that moment. Our staff at the office ensure you get the best attendance and reception before sending some of our guys down to your home or office at Del Valle. Once we arrive, with your permission, we carry out a quick survey of the area you want to be cleared of junk and debris. This enables them to give you the fairest and most accurate estimate. When we are done with this section, you can then give us a date to proceed with the execution, and if you prefer it to be done immediately, the Stand Up Guys will be at your property within a short while.
What are your junk pick-up requirements? Do you need help with old furniture removal, or do you want a full property cleanout? What about storage unit cleanout? The Stand Up Guys are the ones for you. Even if it is shed removal or debris removal you want, the Stand Up Guys remain your guys. We even go industrial by offering construction site clean-up. 
Did we forget to mention something you want? Call us and tell us what. Our junk removal service is flexible and customizable, and the Stand Up Guys are perfect to deliver exactly what you want.
Junk Removal Crew | Why You Should Call the Stand Up Guys
The Stand Up Guys have a long list of pros and advantages of working with us. Here are some of the advantages of hiring the Stand Up Guys.
Stand Up Guys Junk Removal Services We Offer In Del Valle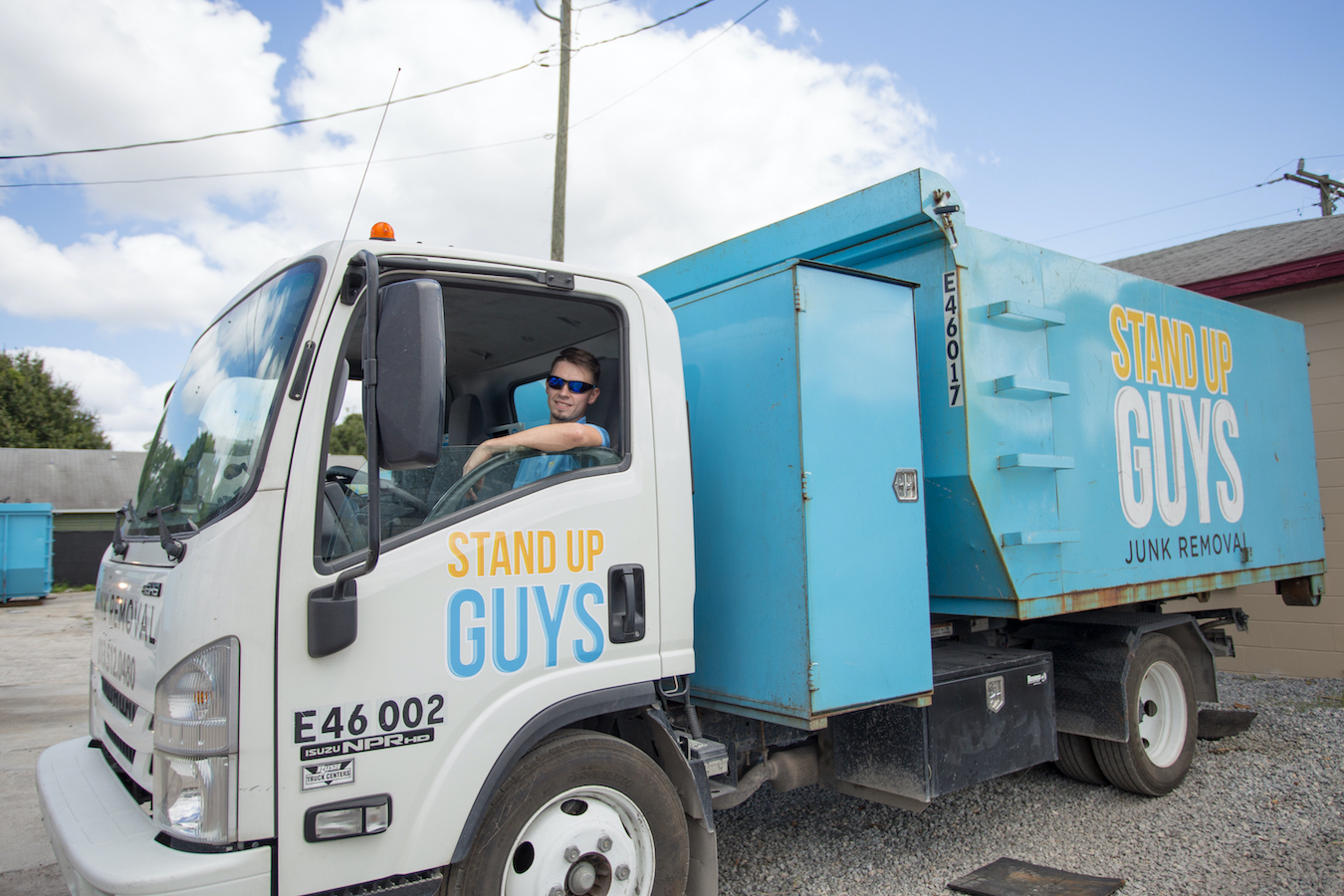 More About Del Valle, TX Junk Removal
Del Valle, TX is one of the unincorporated areas in southeast Travis County. Del Valle doesn't have a local government of its own and no boundaries yet, but it shares some of Austin's annexed portions. In the early 1800s the Spanish government offered a land grant to Santiago Del Valle. By the 1870s, this community was established and was named after the grant. In less than a decade, the first post office in the community opened. Few years later, other developments started rolling in. with a population of 50 residents in the 1880s, Del Valle had three churches, a school, a general store, and many others.
As of the last census, Del Valle inhibits over 17,000 residents. Now, this community is well developed with quality schools, several churches, and recreational centers. If you live in this beautiful community, you have everything you need including the Stand Up Guys. The Stand Up Guys are always ready to serve Del Valle.