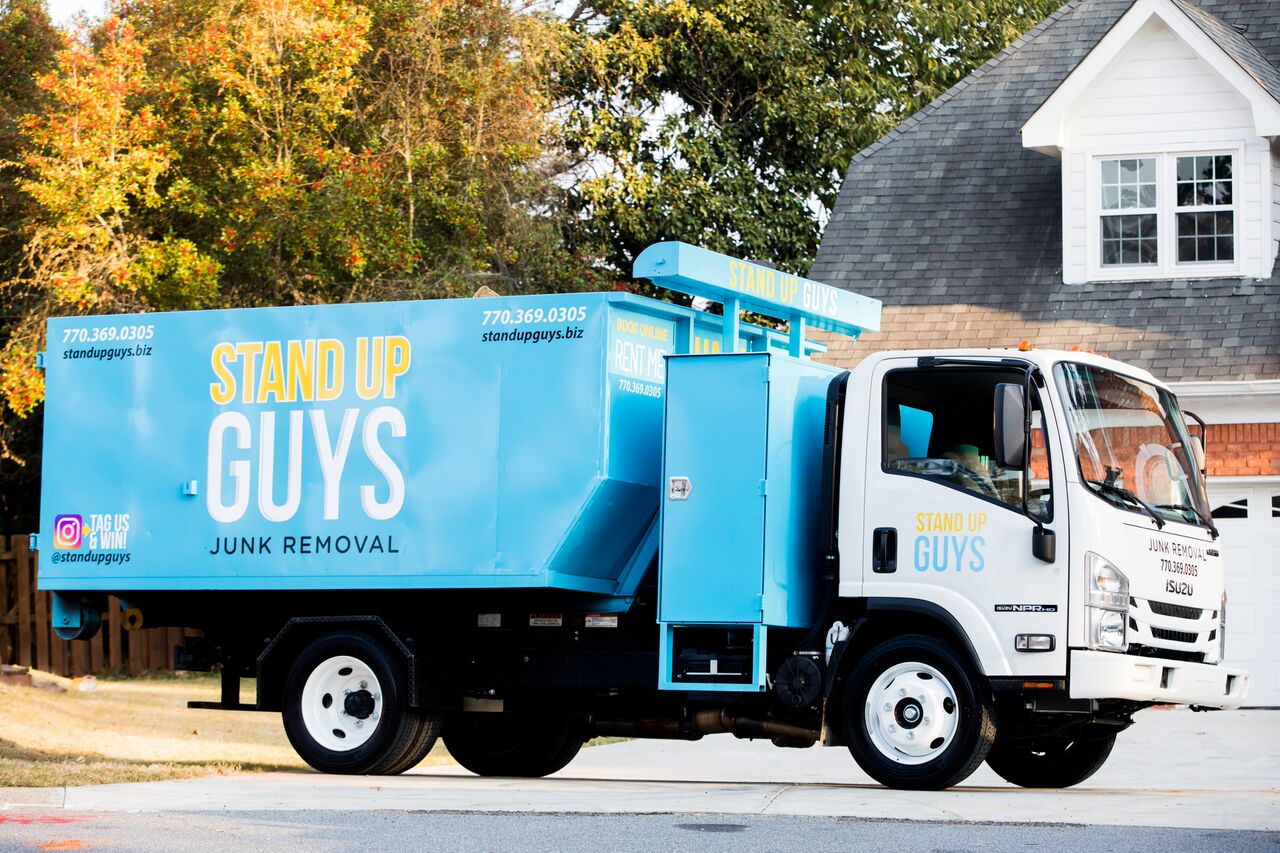 Farmers Branch #1 Junk Removal Company
There are a lot of differences and arguments among individuals everywhere, whether it's religion, politics or whatever else we can have an opinion on. We have found ONE thing though that pretty much everybody agrees on. No matter race, gender or political views we all hate junk and clutter! Nobody likes having more junk in their lives than they want, if any. Clutter causes unnecessary stress, anxiety and is just all around bad for our overall health. So now that we all agree on something, what do we do about it? If you live in Farmer Branch, Texas that choice is simple for you; The Stand Up Guys Junk Removal Crew!
The Stand Up Guys are the number one choice among residents and business owners in all of Farmers Branch when it comes to getting rid of their unwanted and unneeded junk and clutter. We have earned the title of the best in Farmers Branch for quite a few reasons. One reason being that we have the finest customer service there is in the junk removal field. We ensure that all of our Farmers Branch customers are more than just satisfied, but that they are ecstatic with their service. No matter what we need to do to go above an beyond to please our customers, we do it. That's the Stand Up Guys way.
Another reason why Farmers Branch residents and businesses love The Stand Up Guys Junk Removal Crew is because of what we do with their unwanted items after we leave with them. We donate and/or recycle more than 60% of the items we remove in the Farmers Branch area. This means even though you no longer needed something, doesn't mean it doesn't have a home somewhere else out there. If there is still use for something, we'll find it a home.
Stand Up Guys Junk Removal Services In Farmers Branch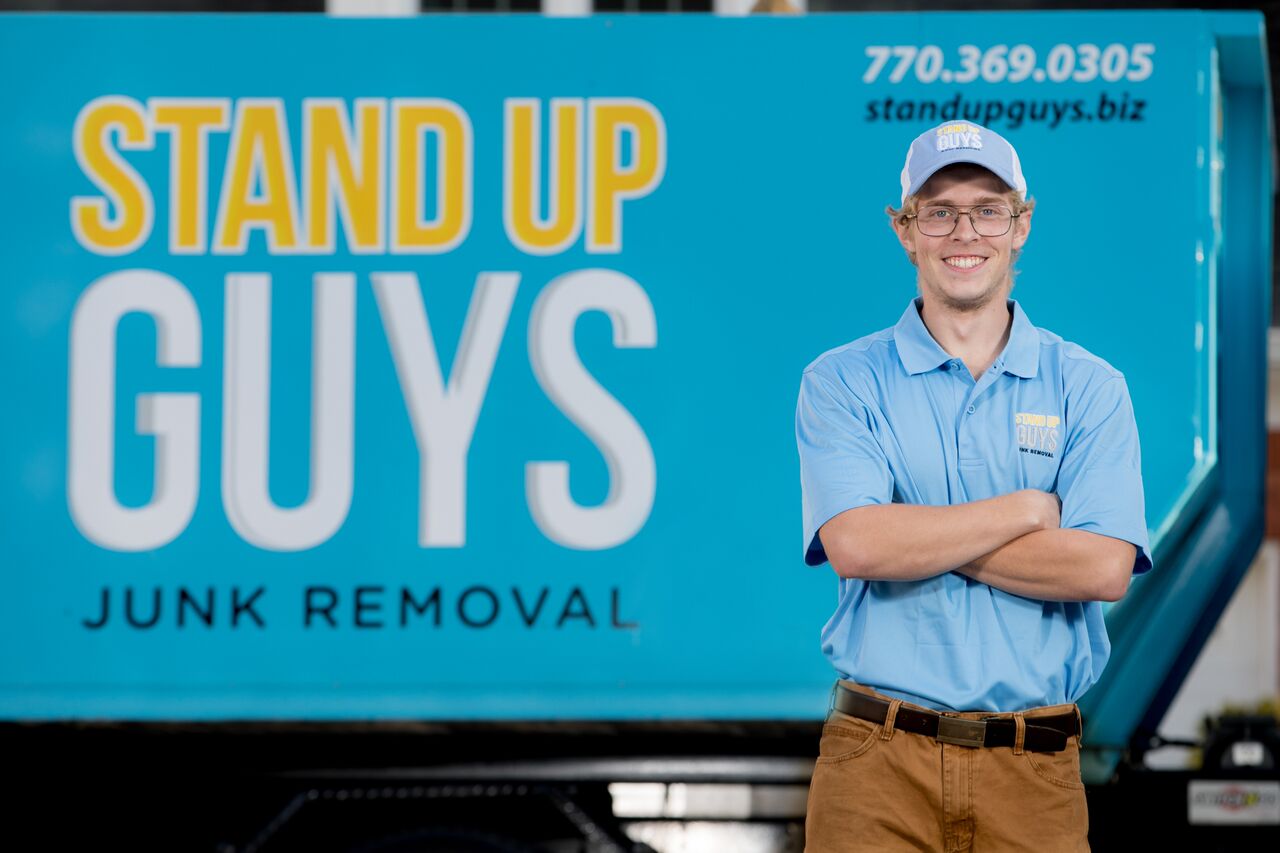 More About Farmers Branch Junk Removal
Farmers Branch is a fast growing suburb/city in North Dallas. The city has been growing rapidly over the last few decades due to the word getting out about how great of a place it is. Farmers Branch, or known to the locals as "City in the Park" has gone from a small suburb to a city with a population over 28k people in just a few decades. These days it's hard to keep a good secret.
Even though Farmers Branch hasn't always been a large, populated city, it has been around quite a while and has gobs or rich history in that time. The city dates back to it's earliest settlers in the 1850's. The land was not incorporated for almost 100 years though. Farmers Branch was incorporated and held it's first election in the winter of 1946. Since then they have been on the rise, becoming one of Dallas – Fort Worth's most popular destinations.
Another great reason to live or work in Farmers Branch is that you have access to the one and only Stand Up Guys Junk Removal Crew! The Stand Up Guys have been in Farmers Branch for quite a long time and we are here to help wherever we can and help keep Farmers Branch the awesome place that it is!