Georgetown, Tx's Most Beloved Junk Removal Crew – Stand Up Guys
You found yourself here because you have been looking for the most cherished junk removal crew in Georgetown. Well, you just found them. The Stand Up Guys are not just the best junk removal crew in Georgetown but the whole of Texas, and we have earned this through the top-notch service we offer to residents within this community. So if you live within or around Georgetown and you have been planning but unable to remove junk from your home or workplaces, an effective solution has finally arrived at your doorstep. The Stand Up Guys will help you lift, carry, haul and load any junk from any resident, no matter how big or small.
In the process of handling your junk removal needs, we are mindful of the environment and aware of the damages that may arise from improper disposal of the junk and debris we remove from your yard. To optimize the environment's safety, we take due measures in properly disposing of junk and debris. Most of the junk we haul away from your property is not dispose of on waste grounds or disposed of at all. The Stand Up Guys are eco-friendly junk removal services, so rather than disposing and posing a threat to the environment, we recycle and repair most of the junk and return them to homes in the community. This way, we didn't only make the environment a safer place, but we also put a smile on the faces of the residents of Georgetown. 
This and many other reasons are why we are Georgetown's most cherished junk removal crew.
The services of the Stand Up Guys are vast. Even as wide as our junk removal services are, every member of our crew is well equipped with the right skill and experience to give you the best junk removal experience. We know you are occupied by many other activities and events and may not be able to clear your home of junk and debris, even as important as it is. The Stand Up Guys will help you handle every debris removal and junk pick-up in your home or offices. 
The Stand Up Guys are efficient in old furniture removal and hot tub removal. Our crew will also give you the best services if you are looking for full property cleanouts, garage cleaning services, storage unit cleanout up to construction site clean-up.
Stand Up Guys Junk Removal Services We Offer In Georgetown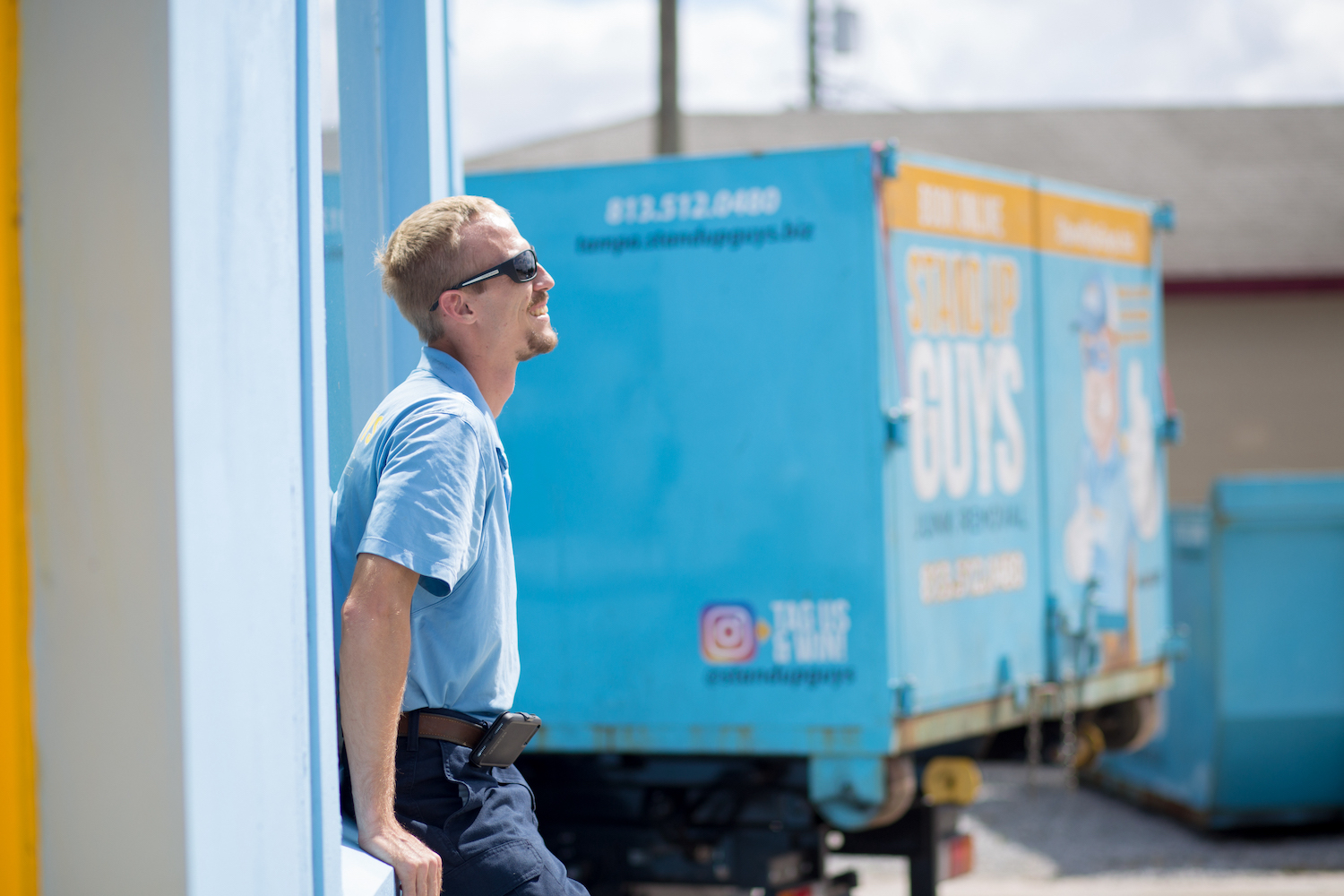 More About Georgetown, TX Junk Removal
Georgetown, TX is home to the oldest university in Texas – Southwestern University. The university was established in 1840. The city of Georgetown can be traced back to 9,000 BC, where most of its inhabitants were from the Clovis Culture. Fast-forward to its early history. The Tonkawa tribe occupied this town. Bringing us a lot closer to modern history. In 1848, this town became the county seat of Willamson County. The town was named after George Washington Glasscock. He is responsible for the land we all know as Georgetown today.
The population and development of Georgetown increased gradually through the 20th century. Around 1960, the population and development of this town rapidly increased due to the surge of industrial and commercial residences. Ever since then, Georgetown has never stopped thriving. Georgetown is now populated with about 60 residents, and who else will handle the junk removal for these residents, if not the Stand Up Guys.