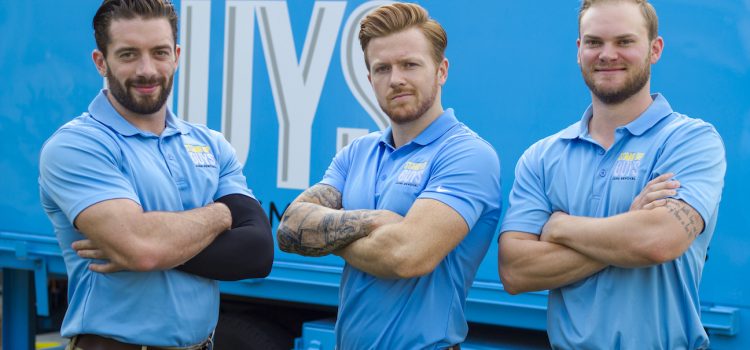 Grand Prairie's Most Beloved Junk Removal Crew
Are you sick and tired of being sick and tired of the junk and clutter in your home? Do you just wish you could rid yourself of all of it so you can have your space back? Well don't worry, friend. This is not an impossible task. It's actually a simple task to get taken care of. As long as you call the right guys for the job that is. Who are the right guys for a job like getting rid of junk and clutter?? The answer to that question is simple in Grand Prairie; The Stand Up Guys Junk Removal Crew!
The Stand Up Guys are Grand Prairie's number one, most beloved source for junk and debris removal. The Stand Up Guys Junk Removal Crew have earned a stellar rapport with the residents of Grand Prairie over the years because of our endless efforts towards perfection in customer service. We do all we can to ensure that our Grand Prairie customers receive the best service and customer care possible 100% of the time. We are here to do more than just remove your junk, we are here to help your life and make you happier and junk free!
Junk can cause unwanted and un-welcomed stress in your life. Don't let the junk and debris clutter up so bad that you don't know what to do. Be proactive and call The Stand Up Guys today at 214-299-7419. Let us help you out with everything you need and get your uncluttered life underway!
Stand Up Guys Junk Removal Services In Grand Prairie, TX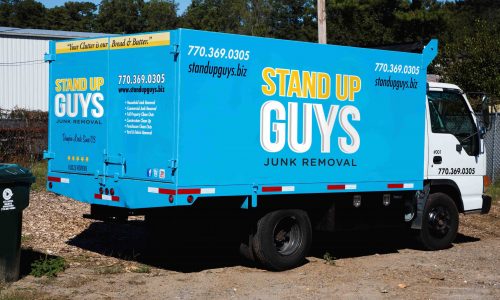 More About Grand Prairie, TX
Even though there is a massive perk to living or working in Grand Prairie, since you have access to the greatest junk removal and hauling service on the map, there are even more perks and awesome reasons to make Grand Prairie your home. Grand Prairie is a big city stretching across Dallas, Tarrant and Ellis County Texas. It is also one of the largest cities in the Dallas/Fort Worth metroplex with well over 175 thousand residents! There are a ton of people in Grand Prairie but just as many homes as well with over 50,000 homes in the city!
You don't get a city so populated like Grand Prairie unless there is something special about it and that is exactly what Grand Prairie is, special. Talk to anyone that calls this great city home and they will let you know how great of a city it is. Hearing that from it's residents speaks volumes to the city.
Grand Prairie has a tons of history behind it as well. The city even dates back to the mid 1800's when it was first established as Dechman (after Alexander Dechman). It wasn't until around the late 1870's when a local Railroad station popped up in the area and was named 'Grand Prairie' that the name changed. There was confusion in the area to people that were out of towner's to what the name of the city was, since the largest thing in the city was named Grand Prairie. So the people adopted this and officially named the city Grand Prairie in the summer of 1909. The rest is Texas history!