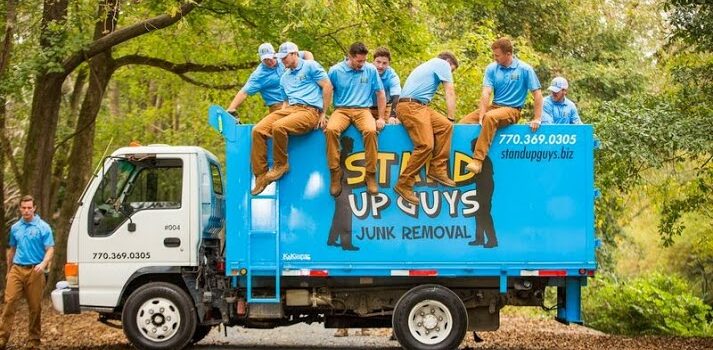 Lake Highlands Most Beloved Junk Removal Crew
If you live or work in Lake Highlands or any of the surroundings areas and have junk, debris or clutter you need removed, then you are in luck! 'Why am I in luck if I have junk' you might ask. Well, my friend, you're in luck because living in the Lake Highlands area means you have access to the greatest junk removal company around, The Stand Up Guys Junk Removal Crew!
The Stand Up Guys have earned a wonderfully amazing reputation and rapport with the residents of Lake Highlands over the years because of our endless efforts towards incredibly detailed and attentive customer service, customer care and value. Customers are more than just satisfied when they use The Stand Up Guys, they're wow'd by their entire experience. From beginning to end we ensure that we take care of our customers. Also, being a 'Stand Up Guy' means you go above and beyond to ensure that your customer is happy with their experience. Being a 'Stand Up Guy' is what we are all about. It's woven into our culture as a company and our customers consistently benefit from it.
Another reason why we have earned the reputation we have in Lake Highlands is because of what we do with your unwanted items AFTER we take them away from you. The Stand Up Guys donate and/or recycle over 60% of the items that we remove from our Lake Highlands customers. This means that even though you no longer had a home for your stuff, doesn't mean that someone else out there couldn't make use of it still. 'One mans trash can be another mans treasure'. That saying still rings true to us!
Stand Up Guys Junk Removal Services In Lake Highlands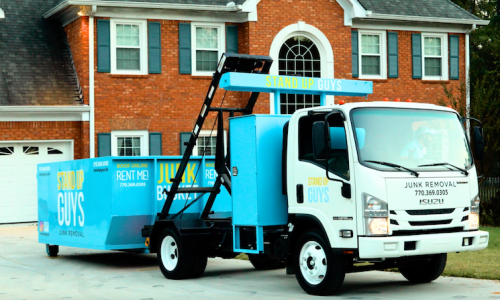 Stand Up Guys Junk Removal Services In Lake Highlands
Lake Highlands is one of Northeast Dallas' best and well-known districts/neighborhoods. People come from ALL AROUND the Dallas/Fort Worth Area to live in Lake Highlands. It is known for it's amazing schools, great local economy, distance from the city and job market. This is easily one of the most desirable places to live in Dallas if not all of Texas. The tiny area is becoming so popular that the population is over 85k and getting close to a 100k. That's a lot of people in a 14 square mile neighborhood. The people know what they want though!
The Stand Up Guys cover all of Lake Highlands, from Aikin Elementary School to Lake Highlands Town Center and everywhere in between. We will take any and everything for our Lake Highland customers. This means we'll remove household junk, yard debris, furniture, construction debris and everything in between. You name it and we'll remove it for you. That's what the SUGlife here at Stand Up Guys is all about!