Leander, Tx's Most Admired Junk Removal Company – Stand Up Guys
Have you ever paused to take a look around your home, and begin to wonder how you managed to accumulate so much junk around? It is not a big deal, so there is nothing to worry about. If you live in Leander and have junk pick up and debris removal needs, the Stand Up Guys are always available to offer you the best service. 
Having junk clutter your home or offices or debris around the house and yard is fine. However, picking up the junk and clearing the yard is necessary. Based on your schedule, you may not be able to do such things yourself. That's why the Stand Up Guys are here for you, to take care of your junk removal needs. 
Our services are not only limited to residential areas in Leander. We also operate in industries, businesses, and any organizational or recreational canters within and around Leander. We are called Leander's favorite junk removal crew mainly because of the services we offer to its residents. Right from your first contact with us, our customer service gives you the best attendance. 
The Stand Up Guys also have expert consultants you can talk to, and we offer our consultancy for free. After you have made your request known to us, we send two guys from our crew for a quick survey, and right there, they give you the estimate for the project. We also give free estimates to residents of Leander.
Another reason the residents of this community love us is that we always give back to them. When we carry junk from your home, we dispose of them properly in our course to keep the environment safe. The Stand Up Guys is an eco-friendly crew, so we try as much as possible to reduce the dumping and disposals on the grounds. So instead of dumping all of them, we select the recyclable ones, recycle them and bring them back to homes in Leander.
So what are the services you need? Is it furniture removal or hot tub removal? We also offer garage cleaning services, storage unit cleanout, shed removal, and full property cleanout. 
What do you need? Is it listed here? Call us now and tell us what it is, and we will be there to take care of it.
Stand Up Guys Junk Removal Services We Offer In Leander, TX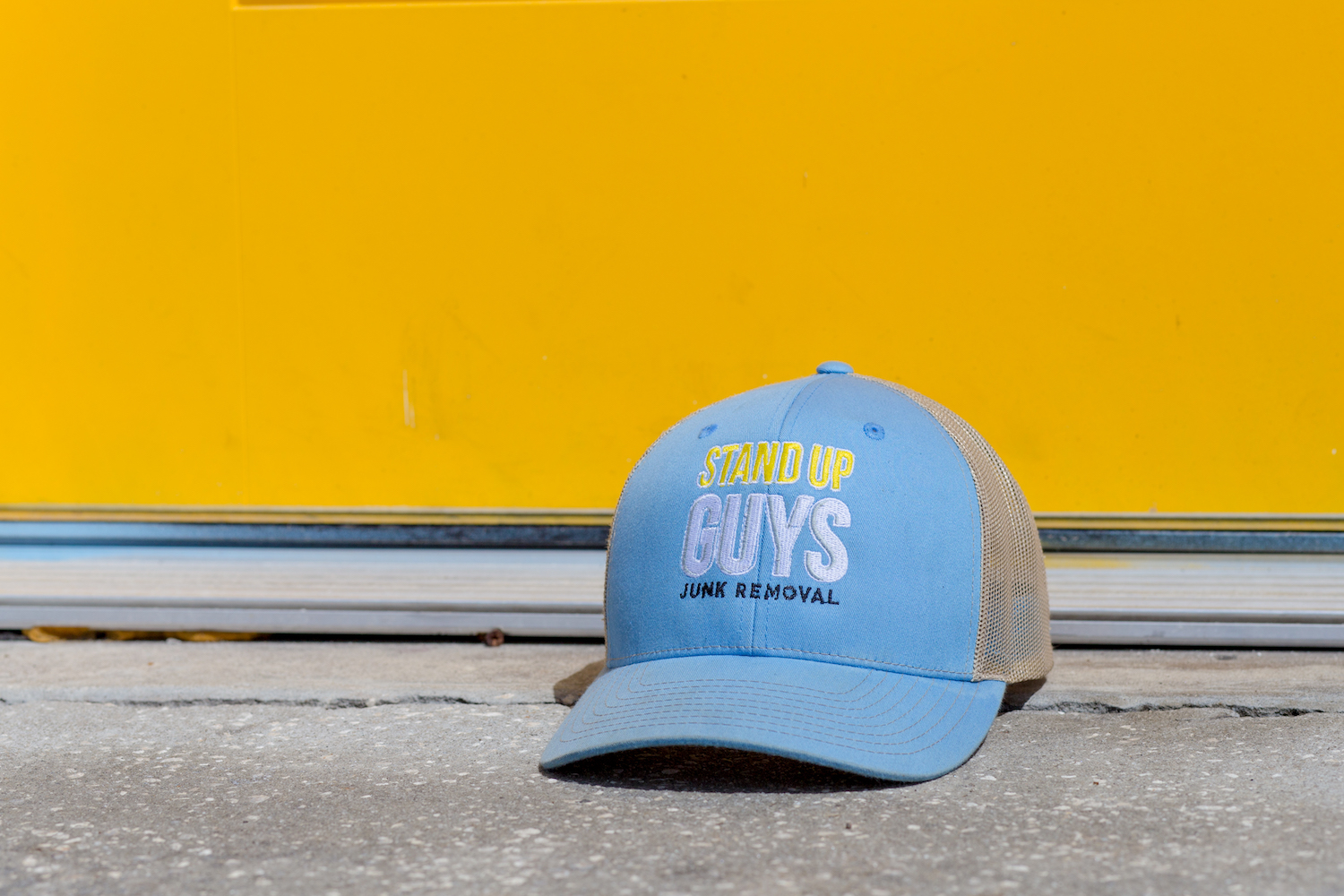 More About Leander, TX Junk Removal
Before the town got its name as Leander, it was called Bagdad by its first settlers in 1845. Around the 1850s, businesses started to venture. The first of them was a blacksmith shop, then in 1858, the first post office opened. Though it was a secluded area, the mass of water and quality in the area attracted settlers, and it quickly became a land where farming was common.
Leander, today, has the fastest-growing school district in Texas and the largest school district too. The Leander Independent School District has 26 elementary schools, eight middle schools, and six high schools. Leander rapidly grew from the small town of Bagdad to a town with over 55,00 residents and the Stand Up Guys.