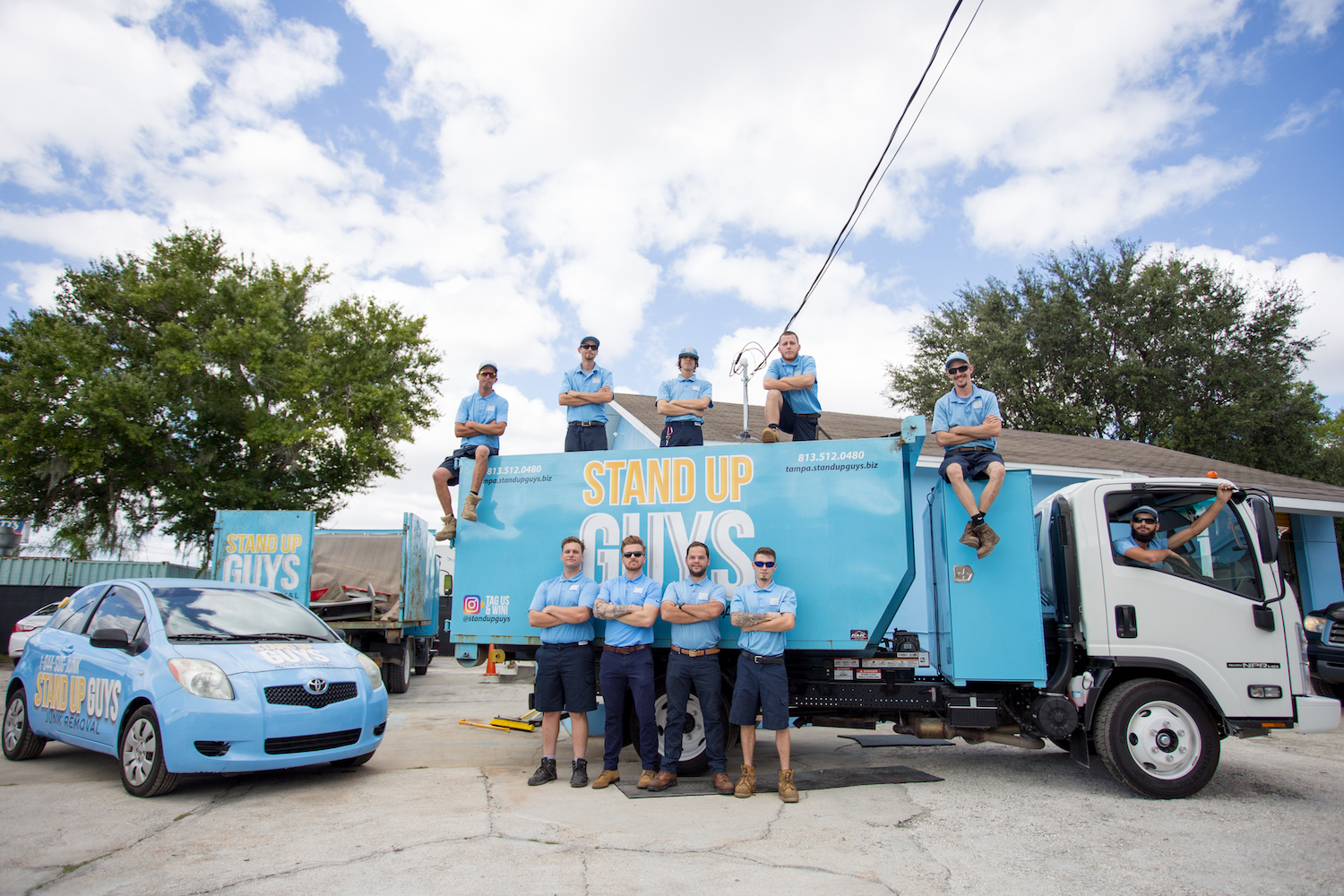 Manchaca, Tx's Number One Junk Removal Company – Stand Up Guys
Do you want to rid your home of junk? Or do you want to clear your yard of debris and make the whole place look neat and tidy again but have not been able to? Call the Stand Up Guys, and we will give you perfection. Are you a resident of Manchaca, and you have been looking for a junk removal crew to carry and haul all the junk and debris away from your yard? Well, congratulations! Your search ends here. You just found Manchaca's number one junk removal crew – the Stand Up Guys. The Stand Up Guys are expert and professional junk removal crew dedicated to giving you only the best junk removal service.
Our services come in different coverages and packages, but our customers have the freedom to customize them to what suits them most. The Stand Up Guys will come to your resident to carry and haul every junk and clear all debris no matter how big, heavy, small, or light they are. We also deliver our services to commercial and industrial residents in Manchaca. When it is time for you to clear the debris from your yard or do away with all the junk, call the Stand Up Guys to do it for you. We understand how busy you might be and may not have the time to take care of the debris and junk all around your property, so we are here to take that strenuous and boring task off your to-do list.
The Stand Up Guys will help you with old furniture removal, debris removal, and hot tub removal. We also deliver storage unit cleanouts and garage cleaning services to our clients in Manchaca. Whatever you want us to do, call us and list them, and we will be there to deliver efficiently. Our goal is to make sure you are satisfied with the service, and there is no doubt that you will. Right from your first phone call to us to the very last action in removing and clearing your yard of every junk and debris, you get the best customer service. At the Stand Up Guys, we have expert consultants you can chat with for free.
When you call the Stand Up Guys to submit your request, we send two crew members to the location you want to clear of junk and debris. We have a quick survey to determine the project's cost and present a probable estimate to you. However, you should note that up to this point; you have not spent a dime. After giving the estimate, you can determine whether you want us to proceed or hold off for a while.
Stand Up Guys Junk Removal Services We Offer In Manchaca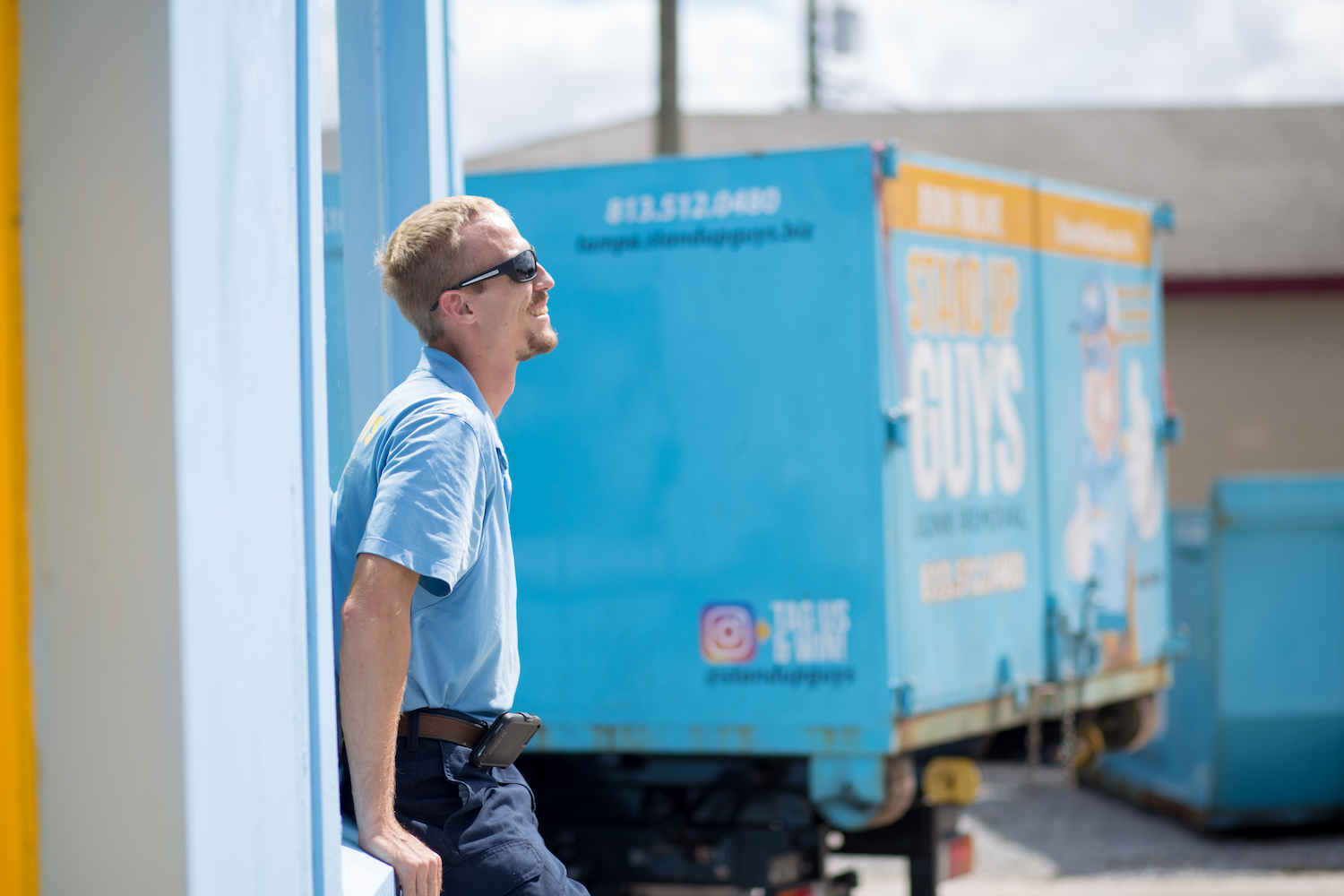 More About Manchaca, TX Junk Removal
Manchaca got its name from the Manchaca springs. In the early 1850's, Manchaca, Tx established its first post office, called the Manchac House. Not up to a year after it was established, it was shut down, and another was built in 1874 and served for another year before closing down. In 1881, another post office was built. At this period, the town was already thriving with about 75 residents, a school, a church, a hotel, and several businesses. As of 2010, Manchaca, TX was having over a thousand residents. However, Manchaca remains an unincorporated community. Residents within this community have the service of the best junk removal crew in Austin, TX – the Stand Up Guys.