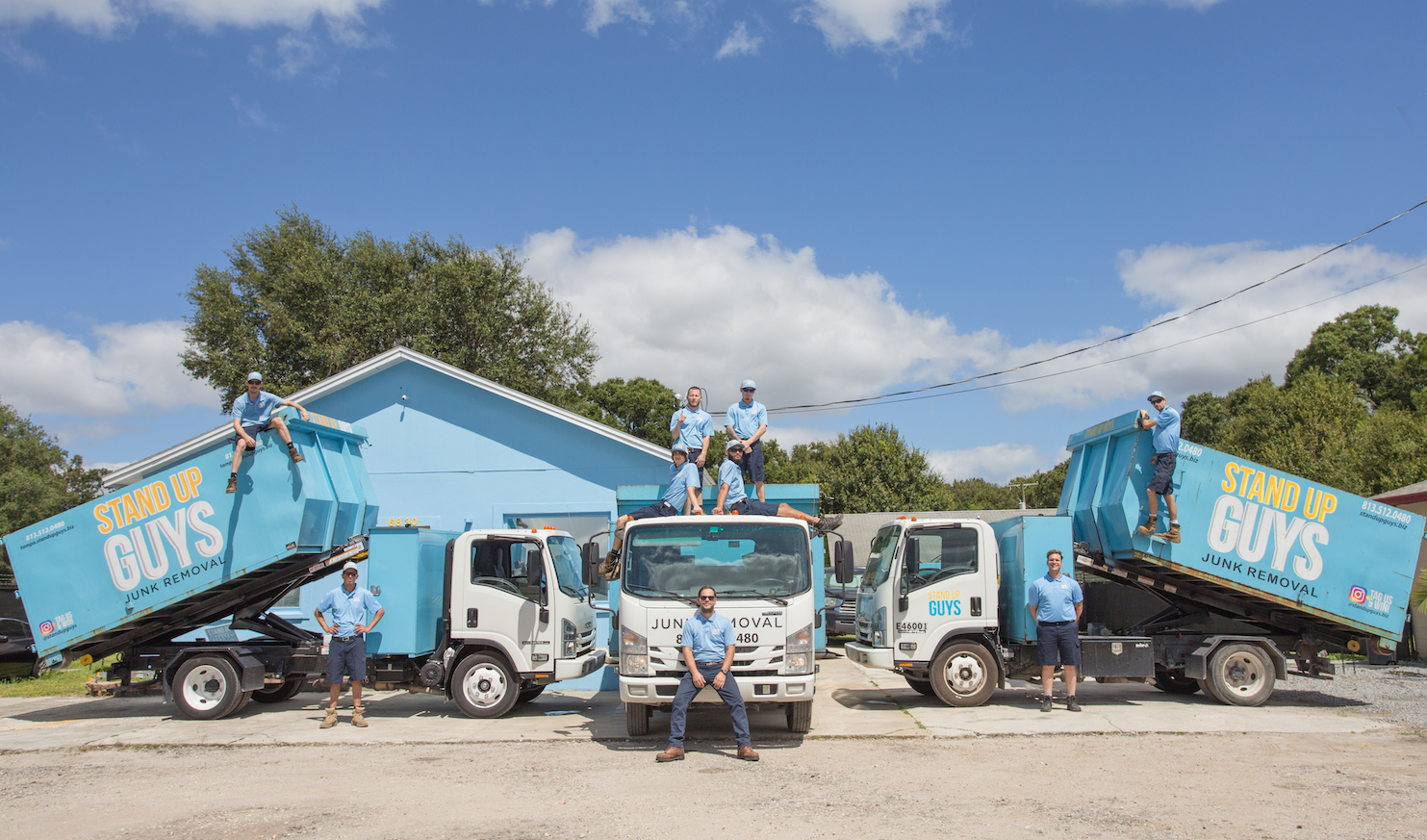 Manor, Tx's Most Adored Junk Removal Company – Stand Up Guys
If you can see this, it is most likely because you have been looking for the most adored junk removal crew in Manor. Well, you are in luck as the services of the Stand Up Guys are now available in Manor. You no longer have to bother about taking the junk out yourself and clearing the yard of debris almost every weekend. The Stand Up Guys are here to deliver all the services and even more to residents in Manor. The Stand Up Guys are the number one junk removal crew in Austin, and our expert services get to all communities and neighborhoods in the city of Austin. The Stand Up Guys will pick and collect every junk and debris on your property and dispose of it properly.
One thing unique about the Stand Up Guys is the way we handle and dispose of your junk. We are an eco-friendly junk removal crew, and we are very cautious of the environment and nature as a whole. So we capitalize on responsible disposal of junk and waste. To preserve and conserve the environment, we avoid burning and reduce disposal on waste grounds. When we carry and haul out junk from your home or offices in Manor, we neither burn them nor dispose of them improperly. We take the items from your junk that can be recycled and reused and turn them into something other homes within this same community will use. This is one of the countless reasons we are Manor's most adored junk removal crew.
Another factor that makes us the people's favorite in Manor is our professional services, right from your first contact to the very last. Our customer service welcomes you with the best reception any junk removal crew has to offer. What about the guys that will come to your location to do all the heavy lifting, carrying, and loading? They are expert and professional junk removal pick-up guys. They do everything exactly how you dictate them and even add some peripheral services to ensure your satisfaction.
The Stand Up Guys can handle your junk removal need, no matter how bulky or small you think it is. And if you are in doubt about whether we work in offices, other commercial and residential areas within Manor, our services cover all of Manor, irrespective of it is at home, school, or your worplace. The Stand Up Guys offer services starting from furniture removal and hot tub removal up to full property cleanouts and garage cleaning services. If you want shed removal or yard debris removal, call us and state it in your requirements, and we will be there to do all. The Stand Up Guys also offer storage unit cleanouts, construction site clean-up, and a lot more.
Stand Up Guys Junk Removal Services We Offer In Manor, TX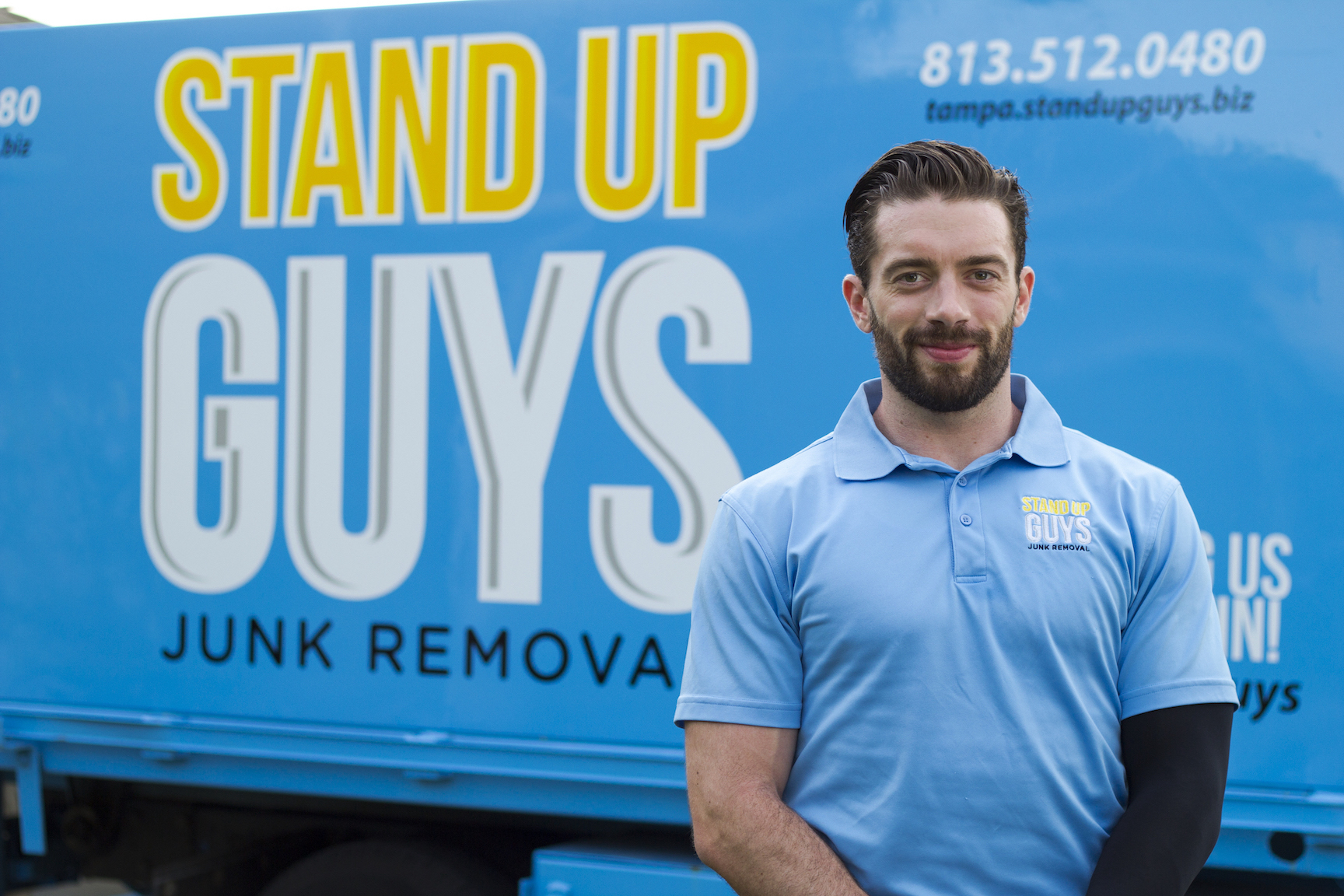 More About Manor, TX Junk Removal
In 1872, the city of Manor originated from the intersection between Houston and Texas Central railway, allowing easy access to the market for its residents. By the mid-1880s, we could already see significant growth in this city. The growth and development of this city didn't diminish till the late 1920s.
Manor, TX began to redevelop after a decline in its population in the late 1920s, and ever since then, several businesses, organizations, and recreational centers have been established in this city. Plus, the Stand Up Guys now deliver their services to the wonderful city of Manor.