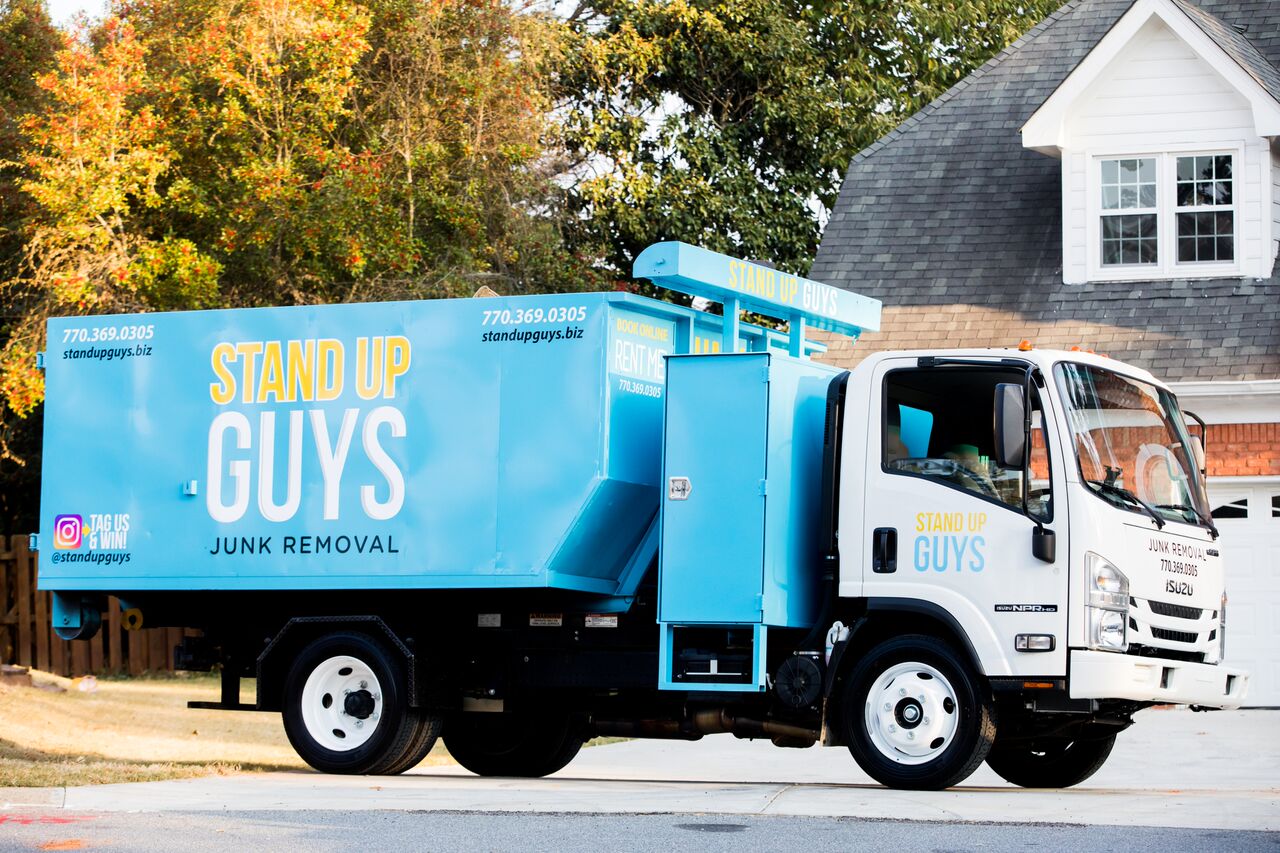 Mc Neil, Tx's Most Admired Junk Removal Company – Stand Up Guys
If you live or work in Mc Neil and are looking to get rid of junk and clear every debris, look no further. The Stand Up Guys are here to save the day. The Stand Up Guys are Mc Neil's most admired junk removal crew. We are so admired in this town for a very long list of reasons. The Stand Up Guys are your first option if you are looking for a junk removal crew that will work efficiently and swiftly and is quite affordable. While providing you with the best junk pick-up service, we give you a fair rate, one that won't require you to break the bank.
Junk piles up in our home as we abandon old furniture, gadgets, and appliances for new ones. We dump the old ones in our basement, garage, and sometimes in the attic. Over time, they accumulate and begin to bring some kind of discomfort as they cause clutter all around your home. This is why it is necessary to get rid of them. However, it is nearly impossible for most of us to do this because of our work and business nature. We work round the clock and don't have time to remove the junk or clear the debris. If you are a resident in Mc Neil and you have been unable to remove the junk from your home or workplace, or declutter your space, call the Stand Up Guys now, and we will handle it swiftly.
One of the many reasons that make us so admired in Mc Neil is that the Stand Up Guys are always ready to pick, carry, lift, haul and dispose of anything. Is it old furniture removal or your hot tub removal you need help with, or do you want the Stand Up Guys to carry a full property cleanout on your property? We will do it exactly how you want it and even better than expected. The Stand Up Guys will also carry out shed removal and yard debris removal for you. Are you thinking of a garage cleaning service or storage unit cleanout? Call the Stand Up Guys and watch us handle it like magic. Our services go as far as construction site clean-up. Anything you need, you just have to call us and mention it. Our services cover all your needs.
Stand Up Guys Junk Removal Services We Offer In Mc Neil
More About Mc Neil, TX Junk Removal
Mc Neil, TX was named in respect of George McNeil. In 1876, the international and great northern railroad completed the construction of its track from Rockdale to Austin. In 1882, another track was constructed from Austin to Burnet – the Austin and Northwestern railroad. The intersection between these two tracks is where the community of Mc Neil grew from. George McNeil was the section foreman for the latter railroad. This community began to develop gradually after that. In 1888, Mc Neil had its first post office. The town continued to bloom in population and infrastructure, though it remains an unincorporated community in Travis County. The Stand Up Guys are at the beck and call of residents of Mc Neil, TX, and are ready to serve immediately you call us.