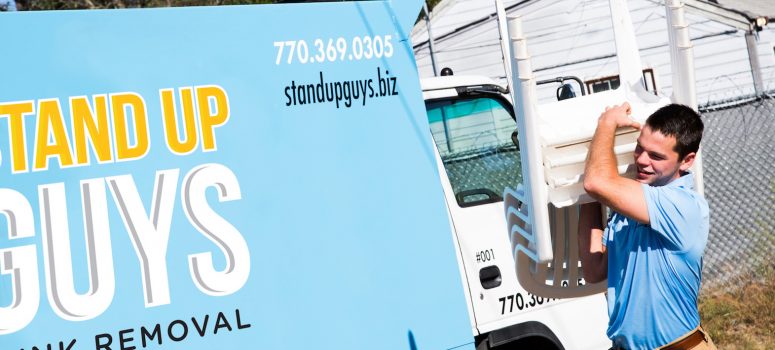 Murphy, TX's Most Beloved Junk Removal Crew
In Murphy, Texas there is only one REAL way to get rid of all that clutter and unwanted junk in your home. That way is with The Stand Up Guys Junk Removal Crew. The Stand Up Guys are the number one junk removal and hauling service in Murphy for a reason. We have been helping the great people and businesses of Murphy for quite some time, and every single time we offer the greatest there is in customer service and customer satisfaction.
The Stand Up Guys Junk Removal Crew in Murphy will take any and everything for you as well. No matter what you have, our uniformed crews will help you in removing it. We take it all, from old furniture and appliances to junked up hot tubs and old sheds and everything in between. We take whatever it is you have. This gives our Murphy customers peace of mind when hiring us, they know that no matter what they have, we're going to take it for them!
There is another reason why the people of Murphy love us. When you hire The Stand Up Guys Junk Removal Crew to help you with your unwanted junk, your job is done! All you have to do is point out what you want gone, and our clean cut, uniformed Stand Up Guys professionals will take care of the rest. Just sit back, relax and watch as your junk and clutter disappear. We make it as easy as possible!
Services We Offer In Murphy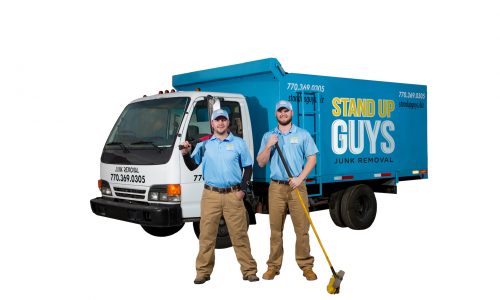 Murphy is another one of Collin County's great cities, just like Plano, McKinney and more.  Although Murphy isn't one of Collin County's biggest cities, with a population of just over 17,000, it's one of it's best. What Murphy lacks in size, it makes up in pure awesomeness.
Murphy is known for its great schools, wonderful landscape and low crime rate. All in all Murphy is a perfect place to raise a family. One of the best in all of Dallas-Fort Worth. People move to Murphy for a reason. They want to get away from the hustle and bustle of the big city, but being close enough to it to experience it when they choose. It's genius and it's easily done in Murphy.
The Stand Up Guys cover all of Murphy and the rest of Collin County. We offer our awesome junk removal service to all the residents and businesses of the area as well. We donate and recycle over 60% of the items we pick up in Murphy as well. This is our way of giving back to the great community of Murphy, TX which has been so good to us.