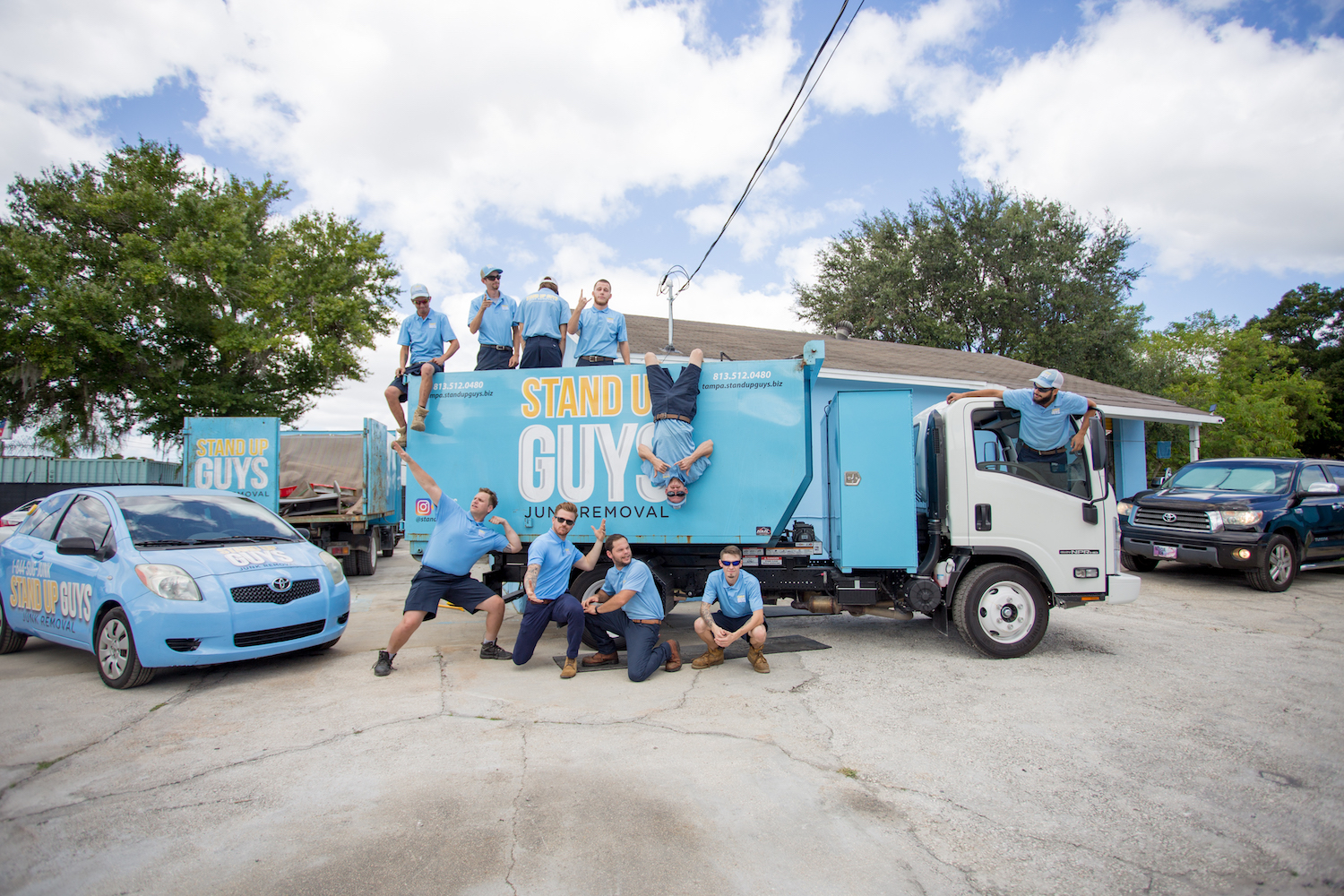 Northwest Hills, Tx's Most Cherished Junk Removal Company – Stand Up Guys
Are you fed up with looking at all the junk you managed to accumulate? Are you thinking of getting rid of them? Do you live in Northwest Hills, Austin, Texas? If yes, then I have the perfect solution to your junk situation. The Stand Up Guys are the only ones that can do it how you want it. We are Northwest Hills' most cherished junk removal crew. We are a certified junk pick-up and debris removal company. We handle hauling, carrying, lifting, loading, and disposal of junk in your home or workplace. Whatever assistance you need with junk pick up and debris removal, the Stand Up Guys will take care of it and return your home or workplace to how it was and how you have always loved it.
You may ask yourself why the Stand Up Guys are Northwest Hills' most cherished junk removal crew. It is most certainly because of the exceptional service we offer the residents of Northwest Hills. The Stand Up Guys is a junk removal crew reinforced with the best and most experienced contractors that will clear your property of every junk and debris and make it look neat and sparkling like a new home or office. We give our clients various junk removal and debris removal option to choose from, and even at that, we make our services and plans flexible so that our customers can select and deselect what they want and what they find no use for.
When we talk about disposing of the junk and debris we picked from your property, have in mind that we implement eco-friendly measures. We do this to reduce the damage caused to the environment by improper disposal of waste and refuse. When you call the Stand Up Guys to remove junk from your property, after unloading them at our dumpster, we select the recyclable ones and those that can be repaired and do the needful. Once we return them to a better condition, we bring them back to Northwest Hills and giveaway them to families, institutions, and businesses that may need them. This way, we reduce the quantity of waste on dumping grounds.
Whatever junk pick-up service you require, don't hesitate to call us. The Stand Up Guys are proficient in removing all kinds of junk, no matter how heavy and large they appear. Is it an old furniture removal or hot tub removal? Call the Stand Up Guys, and we will handle it swiftly. Or is it your yard? Do you want shed removal or yard debris removal? We are always your guys. What about storage unit cleanout and garage cleanout? The Stand Up Guys are experts here. We even do full property cleanouts and construction site clean up. If you live in Northwest Hills and you need any kind of junk pick-up service, including the ones we didn't mention here, call the Stand Up Guys and tell us what it is. We work like magic!
Stand Up Guys Junk Removal Services We Offer In Northwest Hills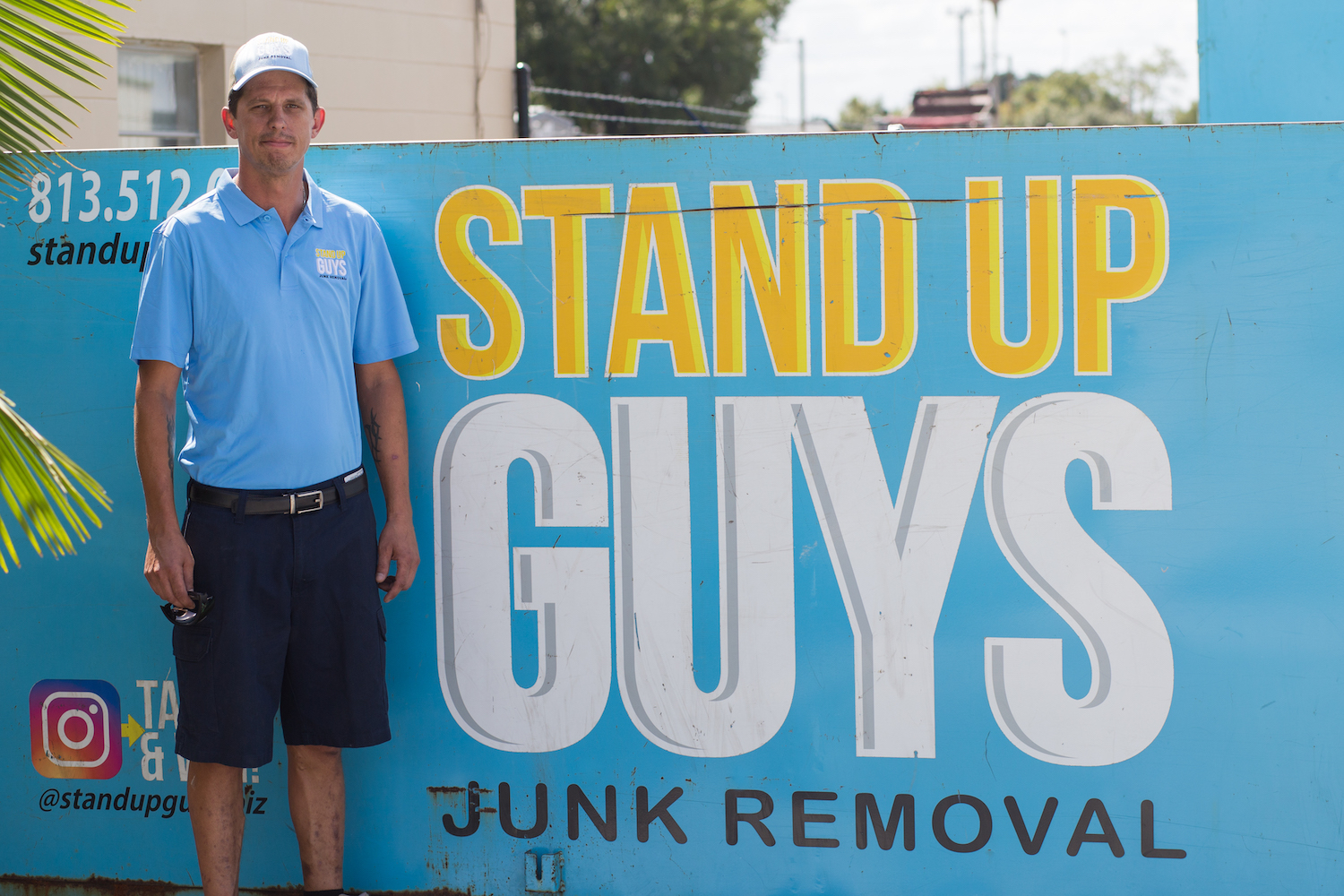 More About Northwest Hills, TX Junk Removal
Northwest Hills, TX today used to be a quarry site. When you look behind the shopping center along West Boulevard, you can see the remains of the quarry wall. In 1950, or thereabout, the Barrow brothers came to this land and settled. They were the first developers of this town.
Fast-forward to today, Northwest Hills, TX presents its residents with very suitable and convenient homes for the family. Northwest Hills has several educational institutions, businesses, and organizations. Northwest Hills radiates an all-natural feeling with its gorgeous green hills and blooming trees. Today, residents of Northwest Hills have nothing to worry about when thinking junk removal as they have the number one junk removal crew in Austin.