Weir, Tx's Most Adored Junk Removal Company – Stand Up Guys
Are you having issues taking out the clutter in your home or office, or simply can't fit these time-consuming activities into your schedule? Well, we're happy to inform you that you've got friends here – the most loved junk removal crew in Weir, TX,  that will happily do the heavy lifting for you while you save your time and strength for more creative ventures. 
The thought of lifting that heavy furniture just eating up dust in your basement or the ache it could cause your back alone is enough reason to just leave it lying fallow. Or you just need a full property cleanout in your office or in the construction site, these could be very time consuming, and that's why the Stand Up Guys here at Weir, TX, have a trained team of experts to do all the heavy liftings for you to the best of your satisfaction.
When you hire us for our services, we not only take out the junk make sure you have enough useful space around you, we also make sure that every unwanted item we take from you is subjected to recycling tests, and the recycled items are given out as charity and donations to interested persons in need of such items. You now know why our clients chose The Stand Up Guys as their preferred junk removal crew in Weir, TX .
When you give us a call or stop at our office to make an inquiry, you will be met by our receptionists who are trained to give you warm and customer-friendly support, we then go on to make a cost-free evaluation based on the scale of property and the job requirements, and once you give us your approval, we send our team to your location to deliver the best service for you, we are confident that once we complete the task, you, too, will be happy to be part of our long list of satisfied clients.
Stand Up Guys Junk Removal Services We Offer In Weir, TX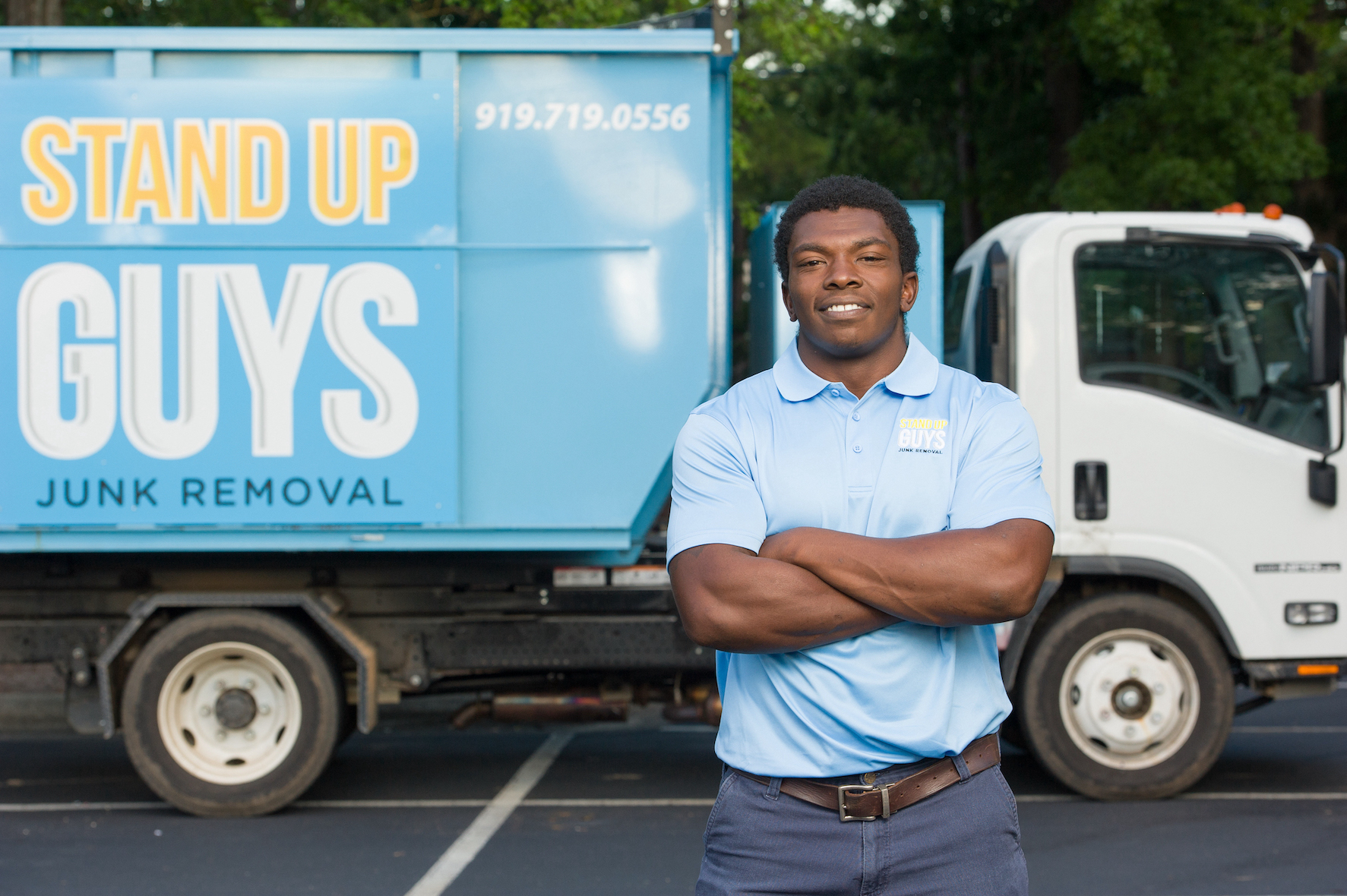 More About Weir, TX Junk Removal
Weir is a small city in Williamson County, Texas. Far back in 1826, Tennessee-native Thomas Calvin Weir came to Williamson County where he bought land and soon became a prosperous farmer. James Francis Towns from Alabama came with his brother and settled nearby on the San Gabriel River, where they opened a gin and blacksmith shop, as well as Towns Mill.
Weir was Incorporated as a city in 1987 upon voters' approval after its steady growth despite the flood in 1913 that damaged the resort and several businesses in the area.