Since we are in the midst of the holidays, The Blue Crew has come up with the top 10 Christmas movies of all time. Some might disagree with the placement, but all will agree with the selections. If you think there is a movie missing or misplaced, comment and let us know what you think.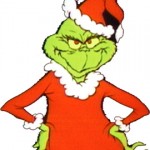 10. The Grinch
An all time children's classic. I'm not talking about the Jim Carrey version either, this is the original animated film from back in the 60's. Story about the Grinch stealing Christmas from The Who's from Whoville, but who eventually has a change of heart when his heart grows 3 sizes.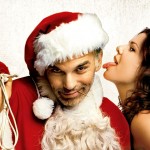 9. Bad Santa
Everyone knows this HAS to be on there even though it isn't a family movie with all the profanity. Stars the hilarious Billy Bob Thornton as a mall santa that eventually robs the malls as he moves on to the next one. Bad Santa throughout the movie turns in to a "good" santa with the help of a little boy the he begins to feel responsible for.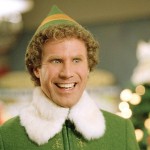 8. Elf
I wish this could be ranked higher, but we all know comedies don't get that much love. Will Ferrell is perfect for the film and Jon Favreau is brilliant for choosing Will as Buddy the elf. Once buddy realizes he's not an elf, he vows to find his real father and become a family again.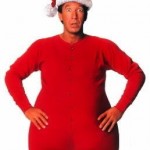 7. The Santa Clause
Fun film for the whole family. Every child dreams of their father being the "real" St. Nick, and in this movie we get to experience just that. Tim Allen plays a distant father that becomes the real Santa Clause one night when he discovers Santa on his roof. Needless to say, it was more than he bargained for.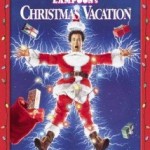 6. National Lampoons Christmas Vacation
A classic. The Griswold family is at it once again when they plan for a big family Xmas that turns in to a catastrophe (like always). Chevy Chase has one of the better comedic performances of his career. It's hard to not love this movie. It's the best of all the Griswold films and makes it in at number 6 on our list.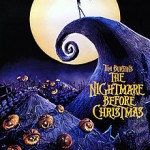 5. The Nightmare Before Christmas
Tim Burton creates another awesome animated musical classic. Jack Skellington, king of Halloweentown finds a portal to Christmastown and tries to celebrate the holiday but doesn't quite understand the concept. This one will get arguments from many for not being in the top 2, but sorry folks. On this list it lands right in the middle at number five.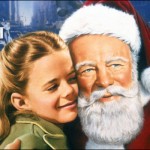 4. Miracle of 34th Street
Either version will do. A department store santa claims to be the real santa claus and is appointed as insane. A young lawyer takes his back in court to argue he is the real santa. The rest is what we call movie history. Great film. This film made a push for one of the top spots on this list, but landed here at number 4.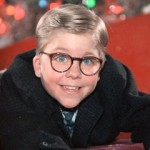 3. A Christmas Story
Most people would argue this is numero uno. If you haven't seen this, where have you been for the past 28 years? Ralphie has to convince his family and teachers to get him a Red Ryder B.B. gun for Christmas. Ups and downs with his hilarious family keeps you begging for more. An instant classic.
2. Home Alone
John Hughes had to make the list somewhere on here. Unless you count the new version of Miracle on 34th Street. Kevin McCallister is left home alone when his family forgets him on their way to France. Kevin lives it up until he comes across two robbers looking to attack his home. "This is my house, I have to defend it." And he certainly does!
1. It's a Wonderful Life
Probably one of the greatest stories in all of film, fiction or not. An angel shows a frustrating business man who's about to take his life on Christmas Eve, a glimpse of what life would have been like if he never existed. Showing him all the lives he has touched and changed.