The Stand Up Guys Approved List of 2012 – Top 10 TV Shows
There was a ton of good content on television in 2012, so it was quite hard to pick just 10 TV Shows for this list. Many will disagree, many will believe shows were misplaced or even missing all together. If you think so just let us know, but don't forget this is all just a matter of opinion.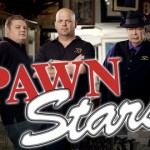 10. Pawn Stars
Set in Vegas, this show exploded on the History Channel. Sellers bring priceless historical items and memorabilia into the pawn shop to have their items appraised. This isn't nickel and dimeing, these items go for thousands of dollars. But, then again, sometimes they do not accept some of the items. Everybody wants to see what people get for old items like these, and this show delivers that to us.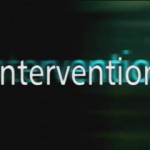 9. Intervention
Even though this show has been on for a few years now, it still tops the charts every year! These are stories of addiction that men and women of all ages go through and their chance to save themselves and get help by going to rehab. Trust me, they do not go willingly. Their family members convince the addicts to get help by expressing their feelings and thoughts. Most do get help, but the big question is…are they going to stay clean?!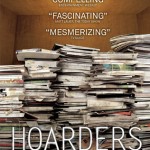 8. Hoarders
Hoarders is a very sad thing to watch, but also extremely entertaining. People struggling just to live their lives. Hoarders are people with obsessive/compulsive disorders or anxiety orders that tend to hold on the everything they have ever owned and cannot find the strength to get rid of it. Psychiatrist/psychologist, a professional organizer or a junk removal service usually is there to help the victim with their problem. Sometimes these victims are faced with citations, evictions or even having their children taken away. It is a must see so you can experience the intensity of this show.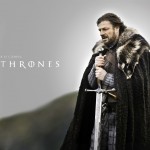 7. Game of Thrones
You do not have to be into medieval fantasy to become a fan of this show. Game of Thrones started out slow, I must say. Since the second half of season 1, I have been glued to the screen. GOT has been nominated for multiple awards, including a Golden Globe for Best T.V. series. The story follows several houses in a civil war for the iron throne of the Seven Kingdoms. Lies, deceitfulness, backstabbing and revenge turn family members against one another in the fight for the Iron Throne. HBO does it again!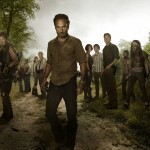 6. The Walking Dead
The Walking Dead Season 3 on AMC, was one of the highest anticipated seasons ever on television. A group of men and women try to stay alive after the zombie apocalypse. A leader is formed from the group, Rick, who helps them survive throughout all 3 seasons. Some decisions are up for question, Rick ultimately makes the final decision. This leads to many problems and disagreements from within the group. Blood, guts and gore sever the screen! If you have a weak stomach…I would watch with caution.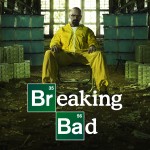 5. Breaking Bad
Also on AMC, Breaking Bad is a story of a father, Walt, diagnosed with inoperable lung cancer and is determined to help is family with the medical bills and possibly his death. He has a loving pregnant wife and disabled son who love him very much, that is why what he chooses to do must remain a secret. His way of making money for his family is by cooking and selling meth. He teams up with a ex student of his, Jesse, to start the process. Since Walt is a chemistry teacher and Jesse knows the market, they become instant business partners and start selling the finest meth in all of New Mexico. Needless to say, they run into a ton of problems with other drug dealers while keeping it all a secret.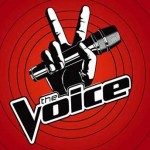 4. The Voice
Highest rated T.V. show ever. Yes, it passed the numbers of American Idol. This is a singing competition where four celebrity judges have their backs turned to the wishful singer, and are able to turn their chair around if they want the contestant of their team. Black Shelton, Adam Levine, Christina Aguilera and Cee Lo Green headline in the judges seats. Blind auditions, Battle rounds, knockout rounds and live shows keep you glued to the T.V. Only one celebrity can have the winning contestant…who will win next!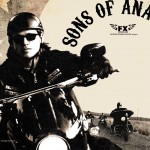 3. Sons of Anarchy
The Sons of Anarchy are a biker gang or "motorcycle club" in California that sell illegal guns with other gangs. The show follows Jax, the Vice President, and his views and decisions that contradict the President, Clay, which ultimately leads to problems within the club. But, they are family…Jax's mother, Jemma, is married to Clay. Jemma is the glue in all the ups and downs they face. Whether its with other gangs, FBI or within the SOA, Jemma is always there. With the crazy 5th season just ending, you can anticipate a high rated season 6. Buckle up and hold on for a thriller of a season!
2. Homeland
A prisoner of war, Nicholas Brody, who was believed to be dead, was found 7 years later being held prisoner by al-Quadea. Being welcomed back to the states as a hero, a CIA officer Carrie Mathison thinks differently. She had information that an American had turned against his country and she believes it is Brody. Do you find out if he is, or not? There are some concerning signs that lead you in both directions…but you definitely have to watch this one for yourself.
1. Dexter
Greatest. Show. Of. All. Time. Dexter is your average American citizen but with a "dark passenger" that he must channel towards criminals escaping the law. Dex has a need to kill, so he follows a code set up by his father thats aims that desire towards deserving criminals. With his loving sister as the Lieutenant, he dodges evidence trails leading in his direction every season while helping the Miami Metro P.D. at the same time. Every episode leaves you wanting more. Great actors, great writing and great direction brings this to our #1 television show of 2012…and it may be there for next years season too!