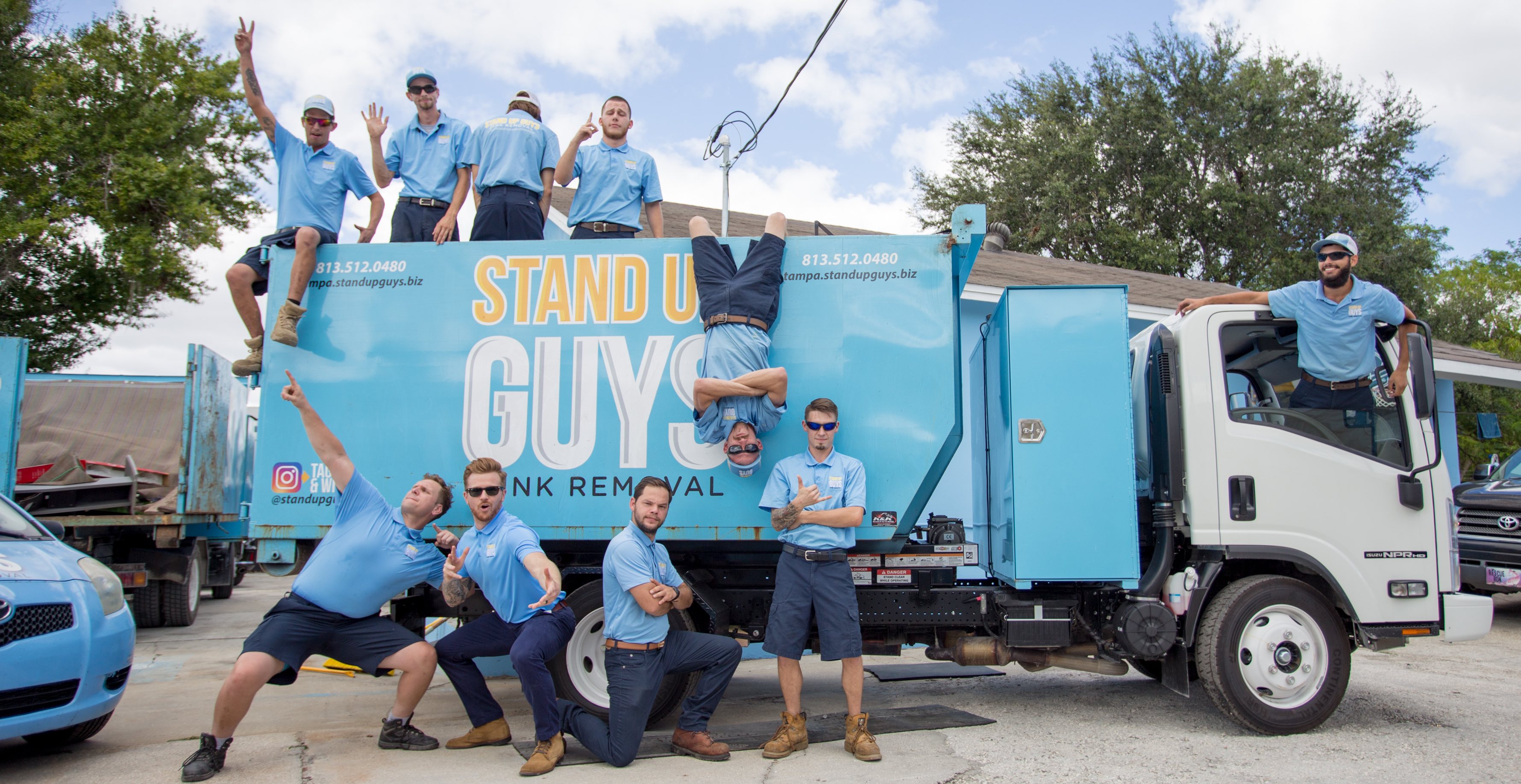 Getting rid of, removing, or recycling computers can be difficult for your average job. So save yourself the time, trouble, hassle and everything else and call the experts at Stand Up Guys to take care of all your computer removal and recycling needs. The Stand Up Guys are the number one name in computer removal for a reason!
When you hire The Stand Up Guys Junk Removal Crew to assist you with your computer removal and recycling needs, your job is done. We take away all the stress and hassle that comes with a project like this. All you need to do is let us know which computers you want gone (and any other junk) and we'll take care of the rest. Don't worry about where your old computer is going either, because at Stand Up Guys we give our customers peace of mind with our environmentally safe disposing techniques.
All computers and electronics that we remove are disposed of properly. If we are not able to donate your old computer (which is what we try and do first every time) we will recycle it. The last thing we want to do is chuck old electronics into an already overfilled landfill. Recycling computers safely is just one of the ways we practice environmentally safe disposing here at Stand Up Guys!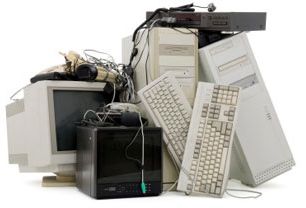 Printer Removal & Recycling
Monitor Removal & Recycling
How It Works – Computer Removal
Hiring The Stand Up Guys to assist you with your computer removal and recycling needs is as easy as pie. Once you have made the decision to get rid of that old computer (or any other junk) all you have to do is pick up the phone and give us a call at 1-844-SUG-JUNK and let us know what time works best for you. You can also go straight through our website and book your computer removal appointment on our easy to use Online Booking feature.
At the time that you requested two uniformed Stand Up Guys Professionals will arrive at your home or place of business to offer you a free, up-front estimate on removing your computer, or any other junk you may have. Since we always come prepared and ready to work, if you like the price that is presented to you, we'll go ahead and take care of everything right then and there for you! We make it as simple as possible. Now all you have to do is sit back, take a load off and watch as your old computer and other junk disappears.