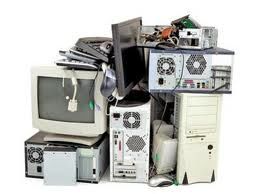 Commercial Junk Removal Services – Office Appliances
About Office Appliance Removal
If you have ever worked in, or owned an office, you know the importance of having nice, updated appliances. When you bring in the new appliances, you have to get rid of the old ones, right? That is when you call Stand Up Guys Junk Removal.
The Stand Up Guys Junk Removal Crew will manage all of your office appliance removal needs. We do all the heavy lifting and loading for you, this way you don't have to worry about ever lifting a finger (except to call). When you do make the call to Stand Up Guys Junk Removal, you can also feel assured that your old office appliances will find a good home. This is because we do all we can to either recycle or donate your old appliances, or any other type of junk.
We donate to many different non-profit organizations in the greater metro Atlanta area, and all the surrounding cities. When I say we do all we can, I mean it! Anything that we can fix,we certainly will. When items can be donated or if the appliance is beyond repair, we disassemble and recycle all the necessary parts. Just throwing old office appliances into the landfill can be harmful to the environment…and nobody wants that.
List of some of the Office Appliances we Remove.