Stand Up Guys Junk Removal – Atlanta Division
This is Corey, the Stand Up Guys Manager for our Atlanta Branch. Corey has more than paid his dues and put in the long hours needed to gain the experience and respect to run his own Division of Stand Up Guys. Corey is still a full-time student, but he is near the top of his class at his respected school. We here at Stand Up Guys, saw the potential that he had, along with his wonderful personality. Corey is extremely good with people and he cares greatly for the environment (otherwise he's a Stand Up Guy).
Stand Up Guys Junk Removal has their very own Regional Manager for our Atlanta Division. This Division of Stand Up Guys covers all of Atlanta's perimeters. Our Atlanta Division offers you all the same wonderful service as our Marietta and Alpharetta Divisions, everything you have come to expect from the Stand Up Guys. If you are looking to get rid of some household junk or yard debris, then look no further Then The Stand Up Guys!
Corey realized very quickly the potential in this business & knew that if he got in here early and put in the time, it would pay off. Well, it sure did. Corey, in his short time as Manager, has already shown his value and worth to our team. The Atlanta Division, under Corey's rule, has brought in record amounts of donations already this year and the sky is the limit for him and his crew.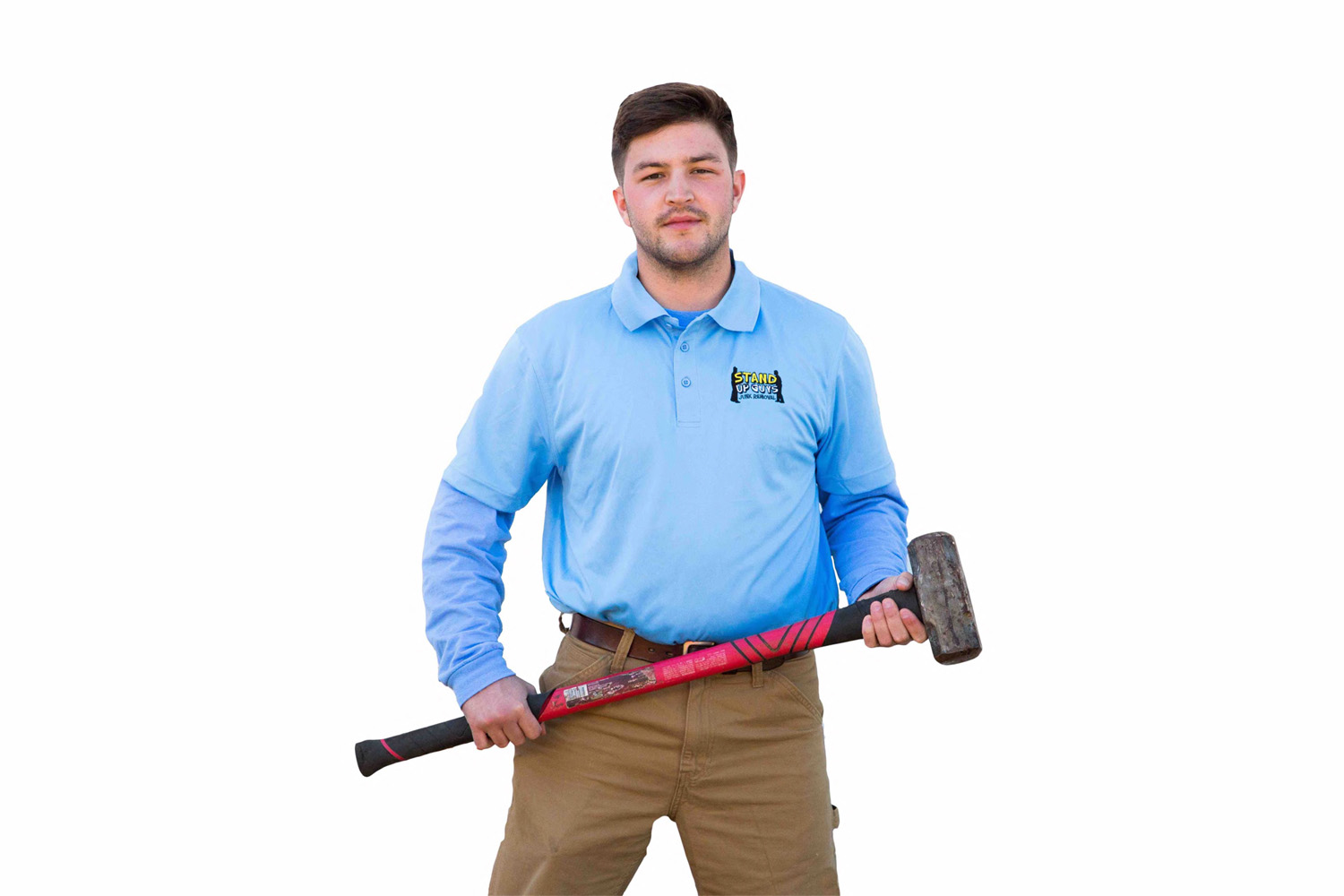 Corey and his Stand Up Guys Crew handle the junk removal needs of all our customers inside the perimeter of Atlanta. This Division, just like our others, puts the customers and their needs first. The Stand Up Guys Junk Removal Atlanta Division recycles, donates, and scraps anything that they can to avoid making costly trips to the landfills.
Like Corey always says, "There's no need in overfilling the dumps with stuff that others could use or want!" If you live in the Greater Metro Atlanta area and are looking to get rid of some junk or debris, then call the Stand Up Guys, and expect to see Corey's smiling face, along with the rest of his crew.
Learn More About Stand Up Guys Junk Removal Branches
Learn More About Stand Up Guys Junk Removal Branch Managers