Stand Up Guys Junk Removal – Marietta Division
Stand Up Guys Junk Removal's very first, and most coveted region, is no other than Marietta, Georgia. This is where everything started for Stand Up Guys, since back in 2005 when we got our first crappy pick up truck, until now when we have multiple dump trucks, in multiple cities, like Atlanta and Alpharetta.
Everything has always began and ended for Stand Up Guys Junk Removal, here in Marietta. If you live in Marietta or anywhere north of the perimeter and you have some junk you need to get rid of, join the tradition and call the Stand Up Guys.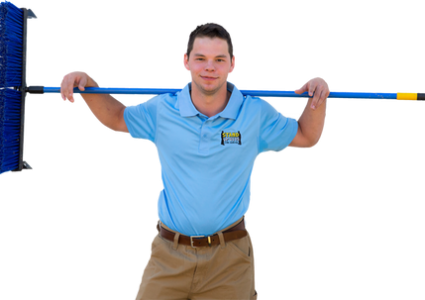 Our Regional Manager for the Marietta Branch, is none other than our very own, Brelin Fernando. Brelin has been a conditional member of Stand Up Guys for the last 3 years, he's put in his dues and moved up through the ranks. Brelin has always thought that one thing about Stand Up Guys has 'stood out' from the other junk removal companies in the area; we're a family. That is one of the things that has attracted Brelin to Stand Up Guys and what has kept him around.
Here in Marietta, we keep our prices as fair as possible, and we do all we can for our community and environment, including: recycling plastics and metals, donating furniture, and also donating appliances. That way, when you call The Stand Up Guys Junk Removal Crew here in Marietta, you know that your junk will be disposed of properly and in an environmentally safe way, or at the least, find a good home.
If you live in Marietta and you call The Stand Up Guys, expect to see Brelin, and his crew at your door within 24 hours, (or whenever you would like). His Crew will treat you, your home and your family with respect and courtesy. If you have a business in Marietta, and you hire us, you can be assured that we will treat your business and clients with the utmost respect as well. Brelin and his crew are always well dressed, clean-cut, and very presentable. They understand how important appearance can be for your customers. We guarantee you will enjoy your experience with Stand Up Guys, (everybody does).
Learn More about our Divisions of Operation
Learn More about our Managers