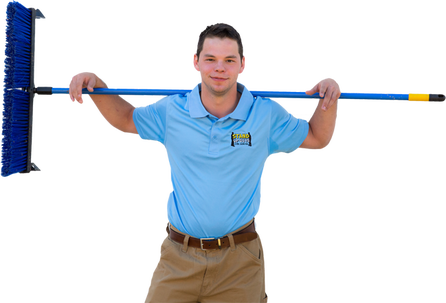 Brelin Fernando – Stand Up Guys Junk Removal
Brelin "The Whiz" Fernando was not born, rather created. Forged in the last seconds of life within a dying star, he is the product of all things powerful and mystical in the universe.
At the age of seven, he single handedly saved the planet of Asgard from the invasion of the Ice Giants. On his 11th birthday, he had written thousands of works of art under the pseudonym Will Shakespeare.
Brelin is the Division Manager for our Marietta Division. He oversees all that happens at this Division and makes sure our customers and employees are happy!