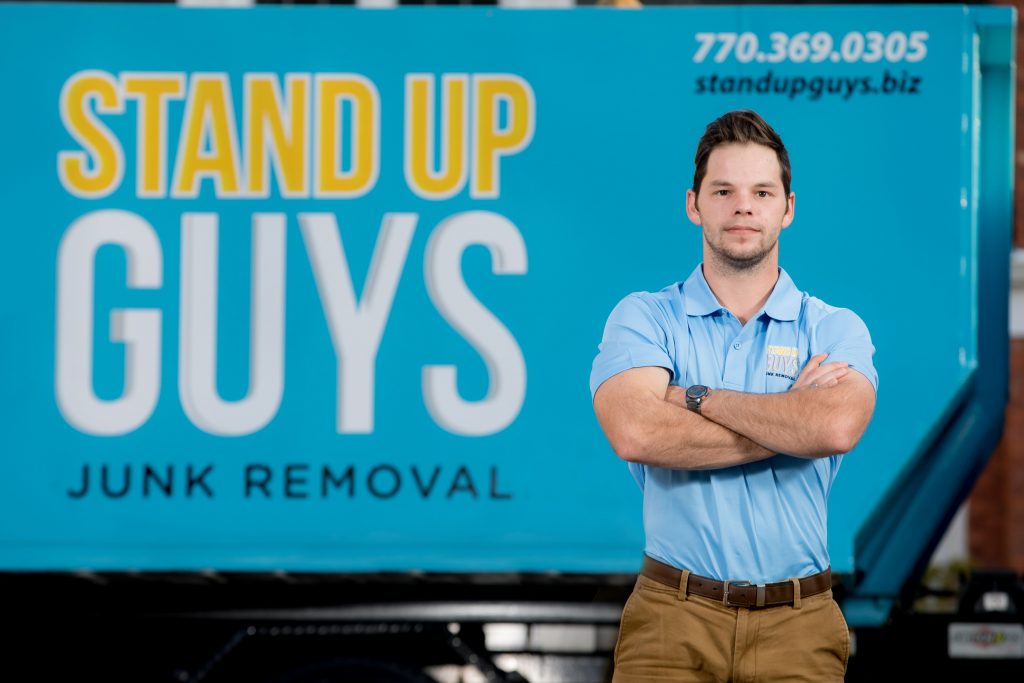 Brelin Fernando – Manager, Stand Up Guys Junk Removal Tampa
From Brelin Himself:
Brelin "The Whiz" Fernando was not born, rather created. Forged in the last seconds of life within a dying star, he is the product of all things powerful and mystical in the universe.
At the age of seven, he single handedly saved the planet of Asgard from the invasion of the Ice Giants. On his 11th birthday, he had written thousands of works of art under the pseudonym Will Shakespeare.
From Stand Up Guys:
Since then, much has changed in Brelin's life. He has moved up in the world and become the Branch Manager for our Stand Up Guys Tampa Branch. Brelin is in charge of all things Stand Up Guys in the state of Florida. This means he not only runs his crews in Tampa, but is also in charge of running our successful Sarasota Branch as well.
Brelin has come a long way at Stand Up Guys from his very first days. He started as a Hauler, like many do, but quickly moved up through the ranks of the company. In a matter of months Brelin was a Crew Leader in Marietta and within a short period of time he was the number one Crew Leader in Marietta. After a short time, he proved that he was capable of much more. We packed his bags and moved him south of the bug line into the 'Sunshine State' to head up our Florida operations.
Stand Up Guys Junk Removal Branches:
Regional/Branch Managers: