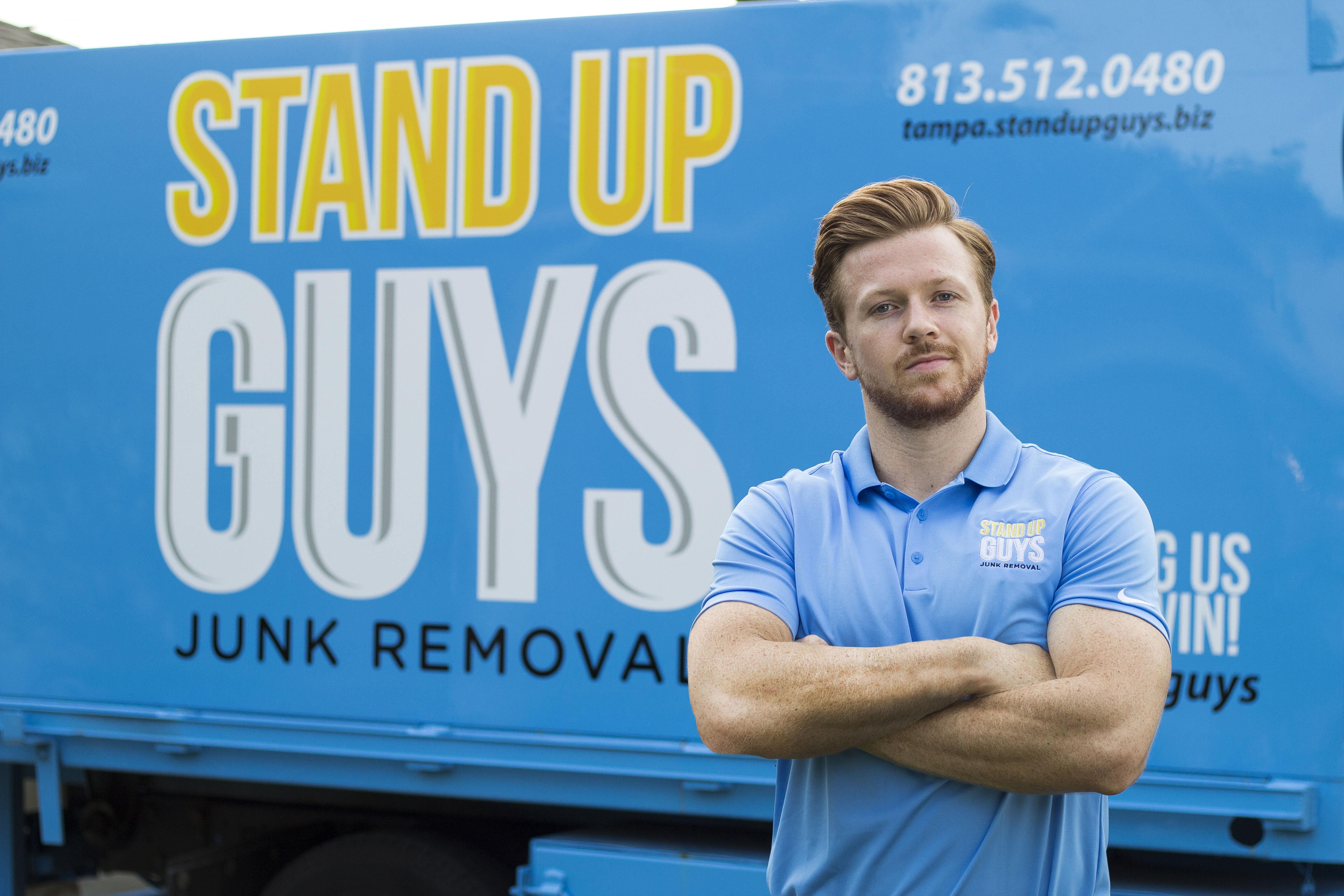 Stand Up Guys Junk Removal, Owner – Casey Walsh
My name is Casey Walsh, I am the owner and founder of Stand Up Guys Junk Removal. I started my first business hauling junk as a senior in High School, at Pope in Marietta, Ga.
My junk service started out as an innocent way to make a few bucks here and there while helping people around my neighborhood. Oh, how quickly it turned into so much more. By the time I was graduating from Pope High School, I was already working full-time after school and needing all the help I could get with my new little business venture.
The summer after graduating high school I continued to haul junk around town, but it didn't last much longer. Being as young as I was, I wanted to try other things and see what life had to offer. The feeling of owning my own business, working for myself and making my own money never left my mind though. It was a blessing and a curse at the same time. Any other job I got after that would pale in comparison.
I tried many things in life in a short period of time after letting go of my junk hauling service. I worked for different companies, doing odd jobs, even valeting cars at night to make money. The plan was to make enough money to go to college. The itch I had to work for myself wouldn't leave me though. That itch eventually became to overpowering.
I took all the money that I had saved up over the two years after high school. Instead of enrolling in college as I had planned, I dusted off the old business plan from high school and invested every dime I had into a truck, some small advertising and a dream. Stand Up Guys was born!
Only time will tell whether my decision to skip college and start a business will work out. Either way, the last 6 years or so have been a blast. Building Stand Up Guys from where it was then (basically just me, an old busted up pick up truck and some junk), to where it is now, has been nothing short of an amazing adventure.
We've been through several trucks, some good, some bad. We've been down numerous marketing paths, some of which crashed and burned to the grown while a few even worked out. We've been through it all. Right now, with the way things are evolving, the rate the company is growing, the amount of jobs we are creating and the people we are helping, it seems like it was the right decision.
Stand Up Guys Junk Removal Branches: