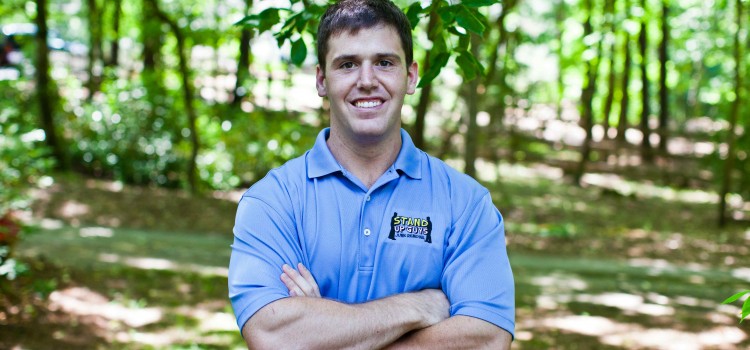 Metro Atlanta Regional Director – Clark Berry
My name is Clark Berry, and I've been a conditional member of Stand Up Guys for the last 6 years, ever since Casey was using sheets of ply wood as side walls in his first dump truck. Although we have been friends for a long time, that's always what has made Stand Up Guys "Stand out" from the other junk removal companies in the area; we're a family.
I grew up in East Cobb, alongside every other member of the organization. As a sophomore in high school, my father passed away, leaving my brother to try to teach me the laws of life. It didn't work so well. After I graduated, I decided to take a trip out west, specifically to learn leadership and responsibility through self-discipline and outdoor activities like hiking and rock climbing. I came back a changed person. When I returned, I enrolled in college and immediately began a four-year career in personal training, helping Casey out here and there.
Four years later, I'm happier than ever. I'm counting down the days until graduation from Kennesaw States Coles College of Business, working for Casey full-time, and living with a beautiful girlfriend and her dog that I'm convinced is the devil-incarnate. Although I am reminded every day of how lucky I am, I still dont take for granted having a job that gives me the freedom to feel comfortable with both my boss and coworkers.
I have learned that many life lessons are applicable through business like treating people the way you wish to be treated. You can expect the same customer service from every member of the Stand Up Guys as you get from me; we'll always treat you with respect and consideration.