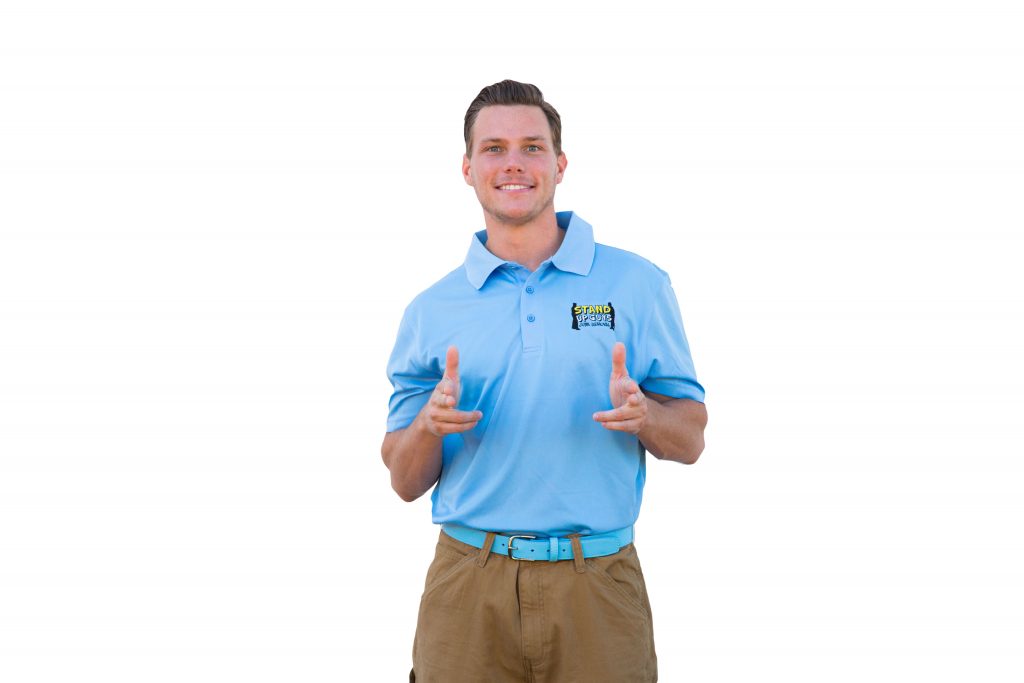 Sales Manager – Stand Up Guys Junk Removal – Ryan Keane
A Georgia Native, I was born and raised in Marietta, my name is Ryan Keane. I went to Pope High School, graduated in the fine class of 2005, along with a few other members of our amazing crew here at Stand Up Guys. Following High School I attended Kennesaw State University, where I earned a B.B.A in Business Management.
I have been helping Casey Walsh (our CEO) here and there since the beginning of Stand Up Guys. I was even helping out with lugging and loading junk way back when it was still just him, a truck, and a trailer. So to make a long story short, my roots run deep here at Stand Up Guys, and that's just one of the reasons my passion is so strong for this company.
Most will tell you I am a slugger at the softball plate, (I'm one of the leading players on our company softball team, so ya I'm kind of a big deal). After a quick dive into a sales position in the software and web design industry for youth sports right out of college, I realized my calling was here at Stand Up Guys. Going back into the corporate grind is out of the question for me, now that I got a taste of the junk removal world. I love it here, and I wouldn't trade it in for anything else. We get to meet wonderful people everyday, help others, and give back to the community that has been so good to us, I mean you can't beat it.
I am proud to be a part of the crew and look forward to helping the company grow to be the best of the best, by building working relationships with the great people of Atlanta and to help out all of Metro Atlanta's home owners and business owners with their junk removal needs!
Stand Up Guys Junk Removal Branches:
Regional/Branch Managers: