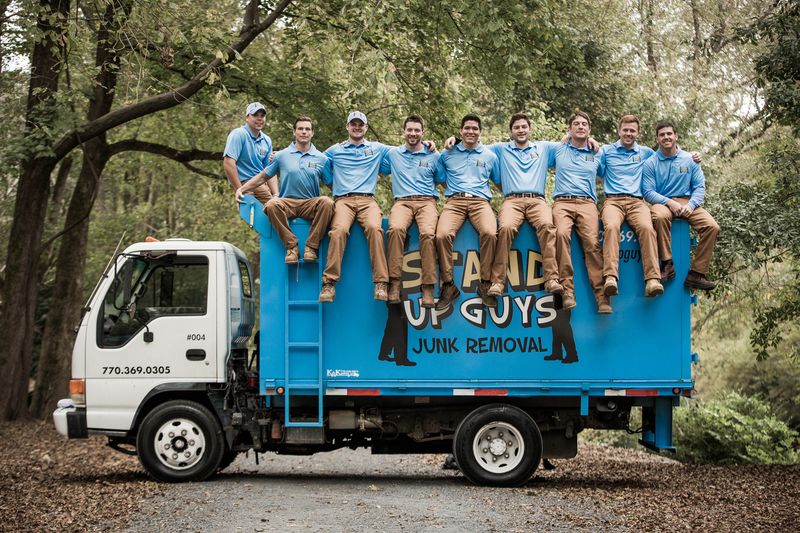 Candler Park's Most Outstanding Junk Removal Crew!
Candler Park is a truly special neighborhood tucked away behind Little Five Points. The Stand Up Guys Junk Removal Crew can vouch for its reputation of beautiful bungalow homes and unique shops. Candler Park is downright awesome, and the residents aren't afraid to voice their enthusiasm!
What's really cool about this place, is that you don't have to be a Candler Park resident to fit in. Everyone is welcome to partake in one of the many activities and events continuously taking place. Candler Park hosts the most amazing gatherings Atlanta has to offer including: the Sweetwater 420 Fest, Candler Park After Dark, Screen on the Green, and many, many more! The Stand Up Guys Junk Removal Crew isn't afraid to help clean up afterwards.
The Stand Up Guys are a huge fan of Candler Park and always get excited when we get a chance to come mix and mingle with the residents and help them with their junk removal needs. When we say we're Atlanta's Favorite Junk Removal Crew, Candler Park is one of the many reasons why. We have always been there when there's a call for help and we will continue to go above and beyond to help Candler Park with all their junk and debris removal needs, And while we're there we definitely won't hesitate to help ourselves to one of their friendly boutique restaurants for a quick bite to eat!
More About Candler Park Junk Removal
Candler Park Fun Fact – The Candler Park Historic District was listed on the National Register of Historic Places on September 8, 1983.
Check out the Regional Manager in Your Area!
Find out all of What We Haul in Candler Park.