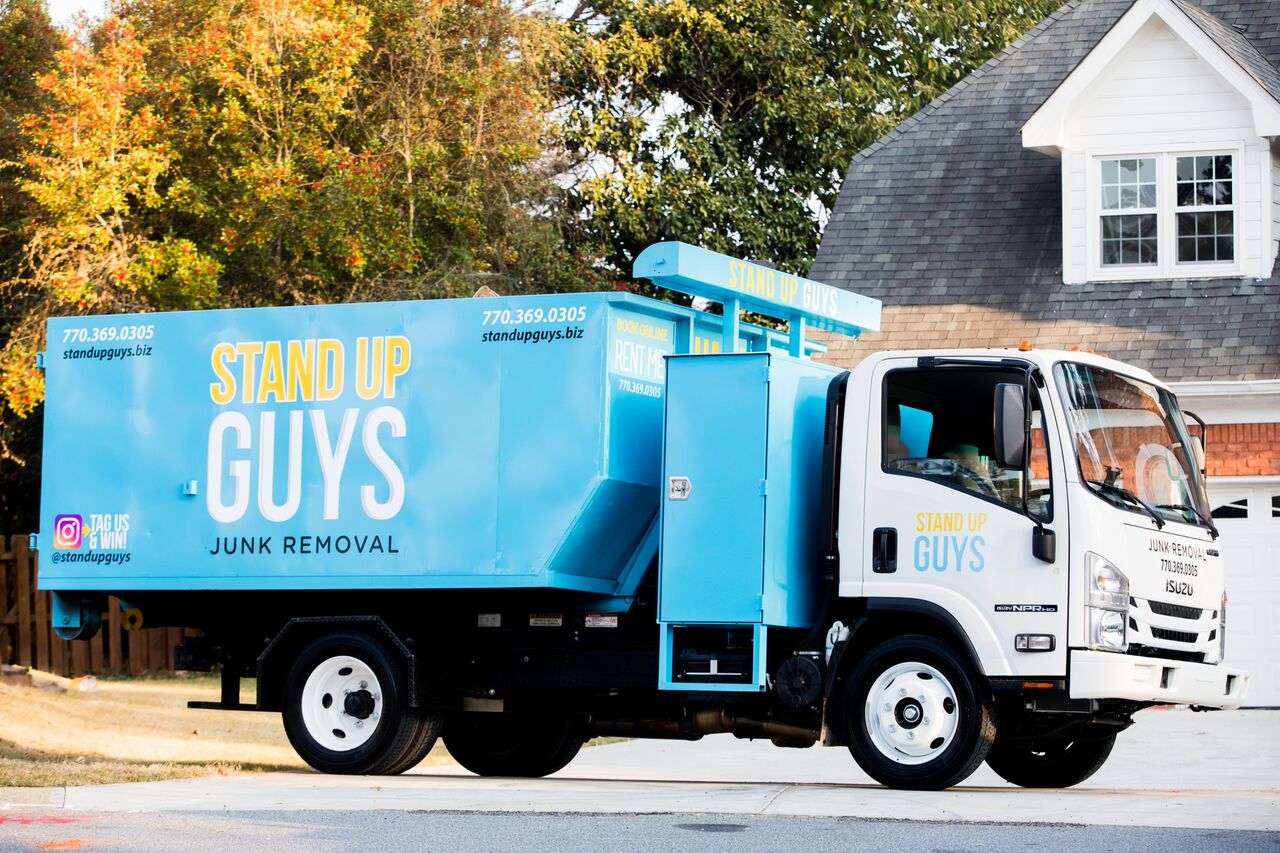 America's Favorite Appliance Removal Crew – Stand Up Guys!
Televisions, stereos, computers, refrigerators, stoves and all household appliances are wonderful for your home. They help the convenience of our everyday lives, and some even entertain us, they're just great all around. Appliances have gone from nice amenities in the home, to necessities over the past 60-70 years. There is only one real issue, these appliances don't last forever. So what do you do with old appliances when they turn to junk?? Don't fret over that question any longer, I have the answer to all your junk appliance needs; Stand Up Guys Junk Removal!
The Stand Up Guys Junk Removal Crew helps you manage all your old junk appliance needs. We take care of all the removal and hauling of your old appliances. This means we take care of everything, even the heavy lifting and loading. So don't worry about moving that heavy, old refrigerator, we'll take care of that.
Once The Stand Up Guys remove the appliances out of your home, we take care of ALL the disposal needs as well. You don't have to worry about a thing. We properly dispose of all appliances as well. We recycle, upcycle and donate whatever we can. So your old appliances that have helped you for years and years, will still find a good home after they leave you. Even if that home means being recycled.
Speaker Removal

Entertainment Center
How It Works – Appliance Removal
Hiring The Stand Up Guys to help you with your appliance removal and disposal needs is just as easy as our service, which means it's uber easy. First, simply pick up the phone and give us a call at 844-784-5865 (SUG-JUNK), and let us know your situation. Then let us know what time works best for you for us to come out to your home and offer you a free, no obligation estimate in person. You can also take care of this entire process online, through our online booking system as well. Which ever is easiest for you.
At the time that you requested, two uniformed Stand Up Guys Professionals will arrive at your home and offer you a free estimate on removing all your old appliances and other junk if you have it. Since we always come prepared and ready to work, if you like the price that is presented to you on site, we go ahead and take care of everything right then and there. See, I told you it was uber easy. We make it as simple as we possibly can for our customers.
The Stand Up Guys offer appliance removal and household junk removal all across the US. This currently includes, the following states; Florida, Georgia, North Carolina, Oregon, Tennessee, & Texas with more states being added all the time!