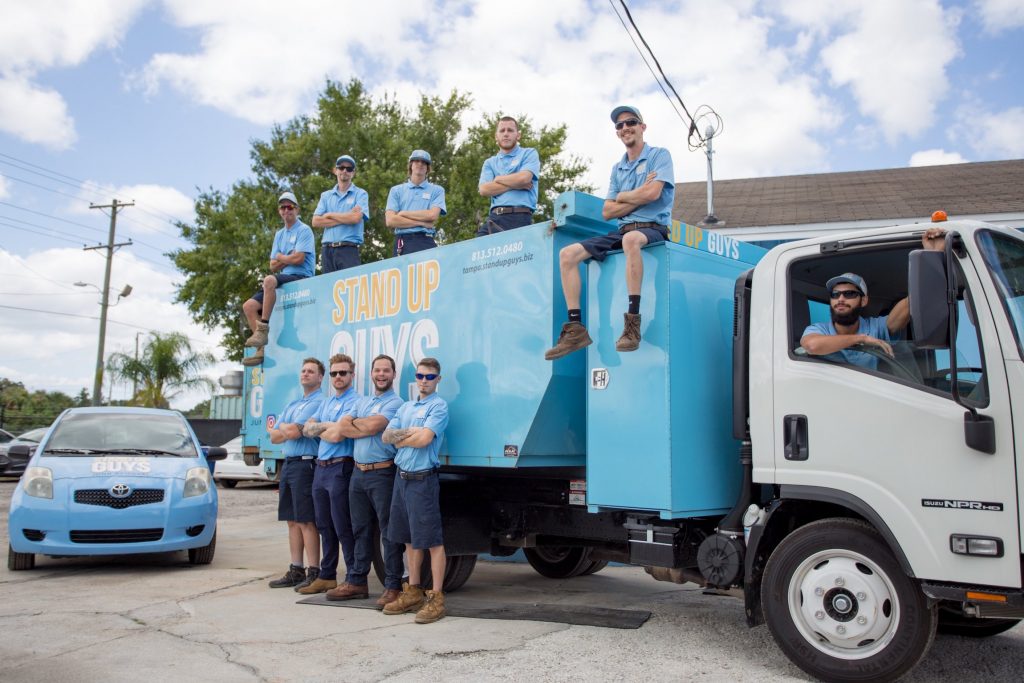 America's Most Beloved Apartment Clean Out Service
Do live in, own or manage an apartment or apartment complex? If so, then you probably understand the frustration that comes along with having more junk and clutter in an apartment than you can handle. It can get away from you fast, and take over the entire apartment/condo even faster. What do you do when you are stuck in such a sticky situation? You have to rely on great people and great services to bail you out, that's what.
Don't worry about trying to find a great apartment junk clean out company anymore, because I have the answer to that age old riddle for you now. The Stand Up Guys Junk Removal Crew! The Stand Up Guys are the number one choice for apartment clean outs, removing junk from your apartment or hauling away any other kind of debris or clutter. You name it and The Stand Up Guys will remove it.
The Stand Up Guys are second to none in both customer service and value. We make sure that all of our customers are 100% satisfied with every job. Part of making sure our customers are happy, is ensuring that they don't have to a thing. The Stand Up Guys Crew will take care of all the heavy lifting, loading, hauling, cleaning and disposal. All our customers have to do is sit back, relax and watch as the apartment junk disappears.
Other Clean Outs Stand Up Guys Junk Removal Offers
How It Works – Apartment Junk Removal

Hiring The Stand Up Guys Junk Removal Crew to assist you with your apartment junk and clutter is easy as pie. Deciding that you are finally ready and willing to get rid of the junk and clutter in your apartment is an entirely different story. Once you have made that tough decision, the rest is simple. First just pick up the phone and give us a call at 1-844-SUG-JUNK (784-5865) and we'll set up a perfect time to fit around your schedule.
At the time you requested, two uniformed Stand Up Guys professionals will come to your apartment and take care of EVERYTHING. All you have to do is sit back, relax and watch as the junk disappears.
The Stand Up Guys offer junk hauling and apartment junk clean outs all across the US. This currently includes, the following states; Florida, Georgia, North Carolina, Oregon, Tennessee, & Texas with more states being added all the time!