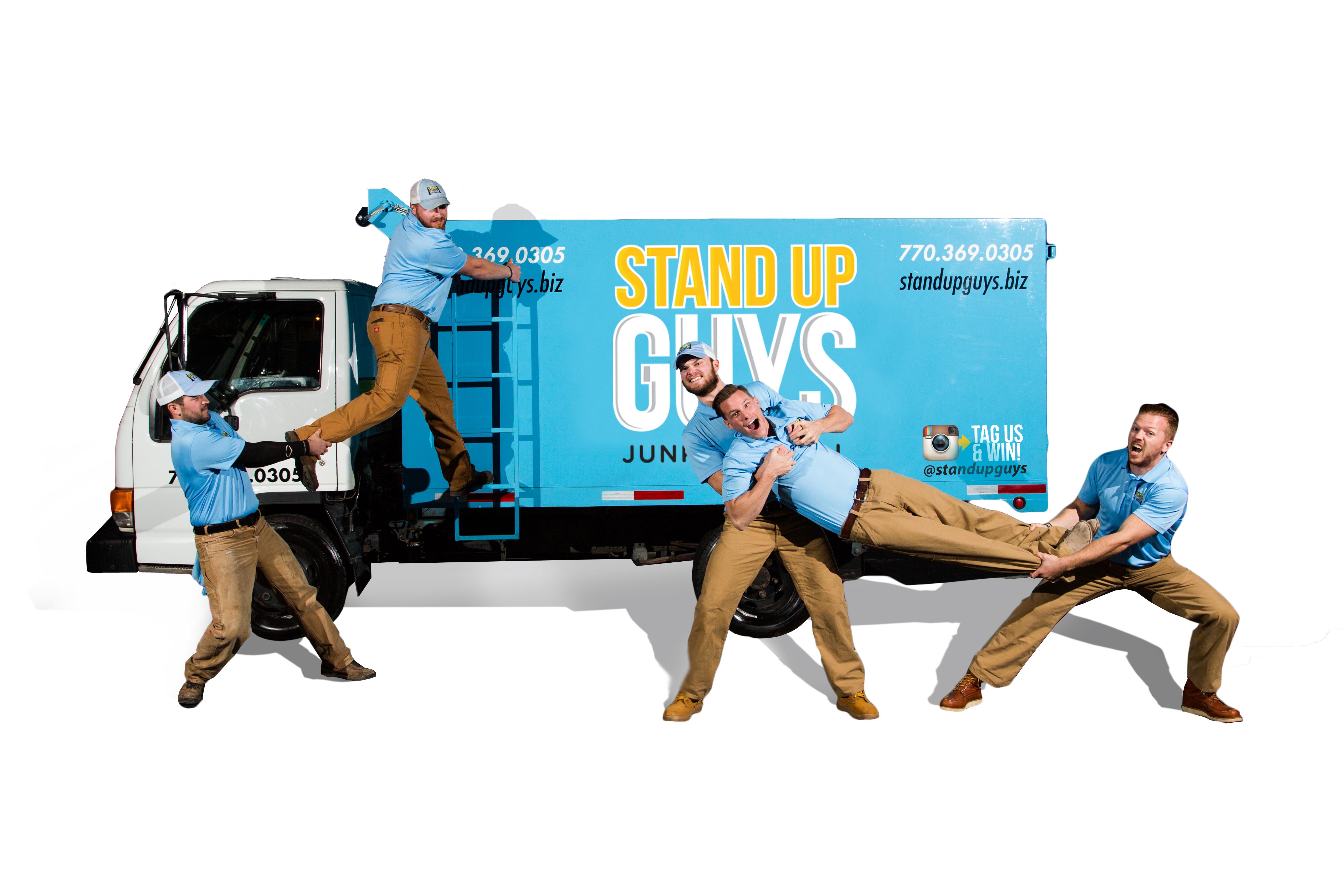 America's #1 Hoarder Clean Up Service – The Stand Up Guys
Hoarding junk can become a very serious issue if taken too far, for both the hoarder themselves and their families. When hoarding junk gets bad it can become extremely unsanitary and in many cases unlivable. Hoarding junk can become an extremely sensitive emotional issue as well, for this reason it is important to hire someone that knows what they're doing, has experience, and has your best interest in mind. This is why you hire The Stand Up Guys.
Now there are 100 different scenarios where you could find yourself in a hoarding situation that needs to be fixed. No matter what that situation may be, The Stand Up Guys Junk Removal Crew and assist you every step of the way. You could be a family member that is simply trying to help another family member that has a hoarding issue, big or small. Maybe there has been a death in the family and this person was a hoarder, or you work for a property management company and have run into a hoarding situation.
Trying to deal with most serious hoarding situations yourself can add tons of unnecessary stress to your life that you never expected. We highly discourage people to attempt things like this alone. The best option is to call in professionals to help you through the entire situation. Professionals at Stand Up Guys can not only haul away junk from the hoarding situation, but we can assist in cleaning and clearing out areas one at a time to help everyone.
Other Clean Outs Stand Up Guys Junk Removal Offers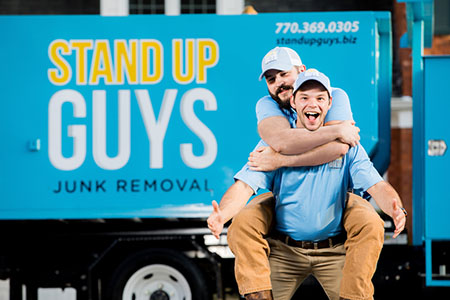 How It Works – Hoarder Clean Outs & Junk Removal
The Stand Up Guys Junk Removal Crew take care of everything from A-Z for our customers that are dealing with hoarder situations. We will come in and pick up, clean out, remove and haul away anything you need. There are many situations where the hoarder agrees to take it slow and do one room at a time. We will come in and delicately deal with that one room until it's finished and come back when we are called. Or we have dealt with numerous situations where we simply come in and remove EVERYTHING from the home. This includes all the junk, trash, furniture, and removing the carpets.
The Stand Up Guys help people and businesses with junk hoarding situations all across the US. This currently includes, the following states; Florida, Georgia, North Carolina, Oregon, Tennessee, & Texas with more states being added all the time! Just give us a call and we will do all we can to help you out with your hoarding situation. Sometimes these situations can be extremely hard and we are very aware of that and cater to our customers.