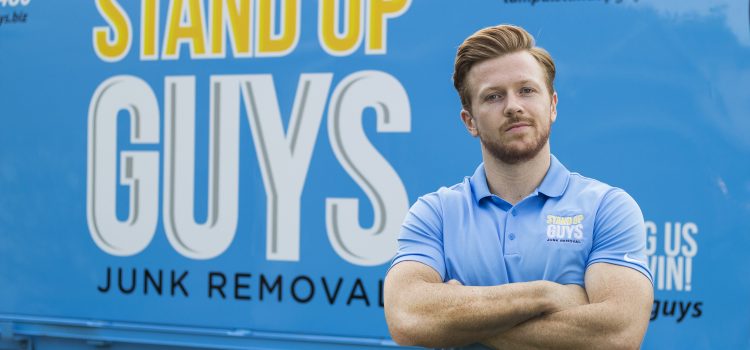 Everyone's Favorite Property Management Junk Removal Crew
Do you own property that you rent out or even multiple properties? Do you come across a common problem that most owners and property managers do, which is junk left behind from tenants? If so, don't worry any longer. I have the solution to all those junk and clutter issues, and a cure for the headaches that come along with it; The Stand Up Guys Junk Removal Crew!
Our uniformed Stand Up Guys professionals can assist Property Managers in all facets of junk removal and clean ups with their rental properties. We make the entire process of removing junk left behind from tenants as easy as pie. We're here to make your life easier! All you have to do when hiring The Stand Up Guys is pick up the phone and let us know the time and place that works best for you, and we take care of the rest.
The Stand Up Guys Junk Removal Crew will remove any type of junk left behind by tenants. From old junk furniture to appliances, or even playsets in the backyard. Whatever you need removed, we can take care of it for you. It doesn't matter if the house is completely trashed and filled with junk, or just a few items, we'll take care of it.
Other Services Stand Up Guys Junk Removal Offer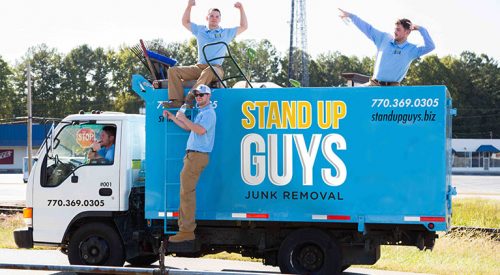 More About Property Management Junk Removal
The Stand Up Guys Junk Removal Crew will clear out, remove and haul away all the items inside you property or properties. We'll completely clean out the inside and outside. This way you can work on more important things, like finding new tenants, while we handle all the dirty work. Stand Up Guys are a Property Managers best friend.
There are a ton of option for Property Managers when it comes to hauling out junk and debris from their properties. They can rent a dumpster, or even rent a truck themselves. Both of these options take up the most valuable asset that a Property Manager has; Time. The last thing a good Property Manager wants to do is waste time. That's why it's best to go with vendors that can help you save time and lower the hassle of certain projects. That's exactly where The Stand Up Guys swoop in and save the day. Save the time, save the hassle and hire The Stand Up Guys to take care of all your junk removal needs.
When Working With Property Mangers We Always..
Look clean cut and professional
Have uniformed trucks and crews
Act respectful to both you & your clients
Clean up after ourselves
Come fully licensed and insured