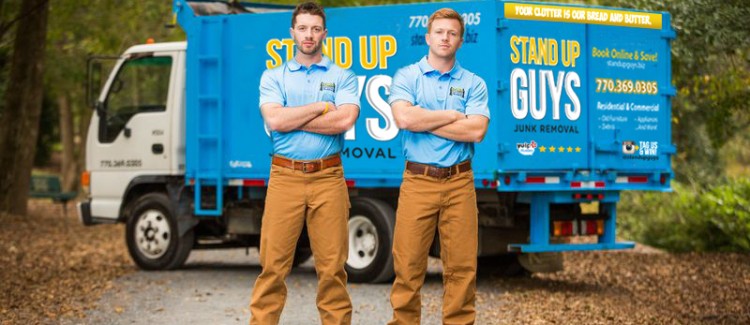 America's Favorite Barn Demolition & Removal Crew
Barns, sheds and pretty much anything that can help you with extra storage around the house is great. They are versatile and can be used to your benefit in many different ways. The problem is barns don't last forever. They all have an expiration date, and if yours is old and unusable, it just becomes an eye sore rather than an benefit. What do you do with an old junk barn?
If you have an old junk barn that you no longer want, the answer is to just get rid of it. Trying to fix it, or keep it just so that you don't have to mess with it will just cause more and more headaches. So do yourself a favor and have that old barn removed. How do you get rid of an old barn you ask?
The answer to getting rid of your old junk barn is simple. The Stand Up Guys Junk Removal Crew. The Stand Up Guys will manage all of you barn removal and demolition needs. From beginning to end, we'll take care of everything. We make sure that you don't have to lift a finger during the barn removal process, and don't worry, we can haul away any of the junk that's INSIDE the barn as well 🙂
The Stand Up Guys offer barn demolition and removal all over the the United States. No matter where you are, we'll travel to you. We service Florida, Georgia, North Carolina, Oregon, Tennessee, & Texas  and more states being added all the time. You name it, we'll be there!
Other Items The Stand Up Guys Junk Removal Crew Remove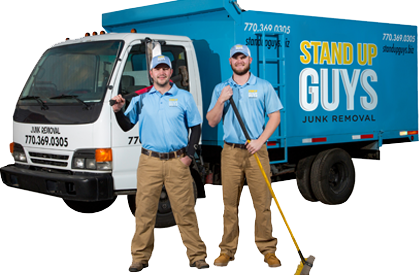 How It Works – Barn Demolition & Removal
Having your old junk barn demolished and removed by The Stand Up Guys is such a simple process. So simple that sometimes it feels like you don't do enough, but that's the point, we want our customers to enjoy every second of the process.
First step in the process of having your old barn removed from your home is to pick up the phone and give us a call at (844) SUG-JUNK. We will set up a time that works best around your schedule, for us to come out and take a look at the barn and offer you a free, up-front estimate on what it'll take have to it demolished and removed.
The Stand Up Guys Junk Removal Crew always comes prepared and ready to work as well. This way if you like the price of the free estimate you receive, The Stand Up Guys will go ahead and get to work on your barn demolition and removal right then and there.
Don't worry about lifting a finger either, The Stand Up Guys will take care of all the work. We do all the heavy lifting, loading, tearing down and removal. All you have to do is sit back, relax and watch as your old junk barn disappears.