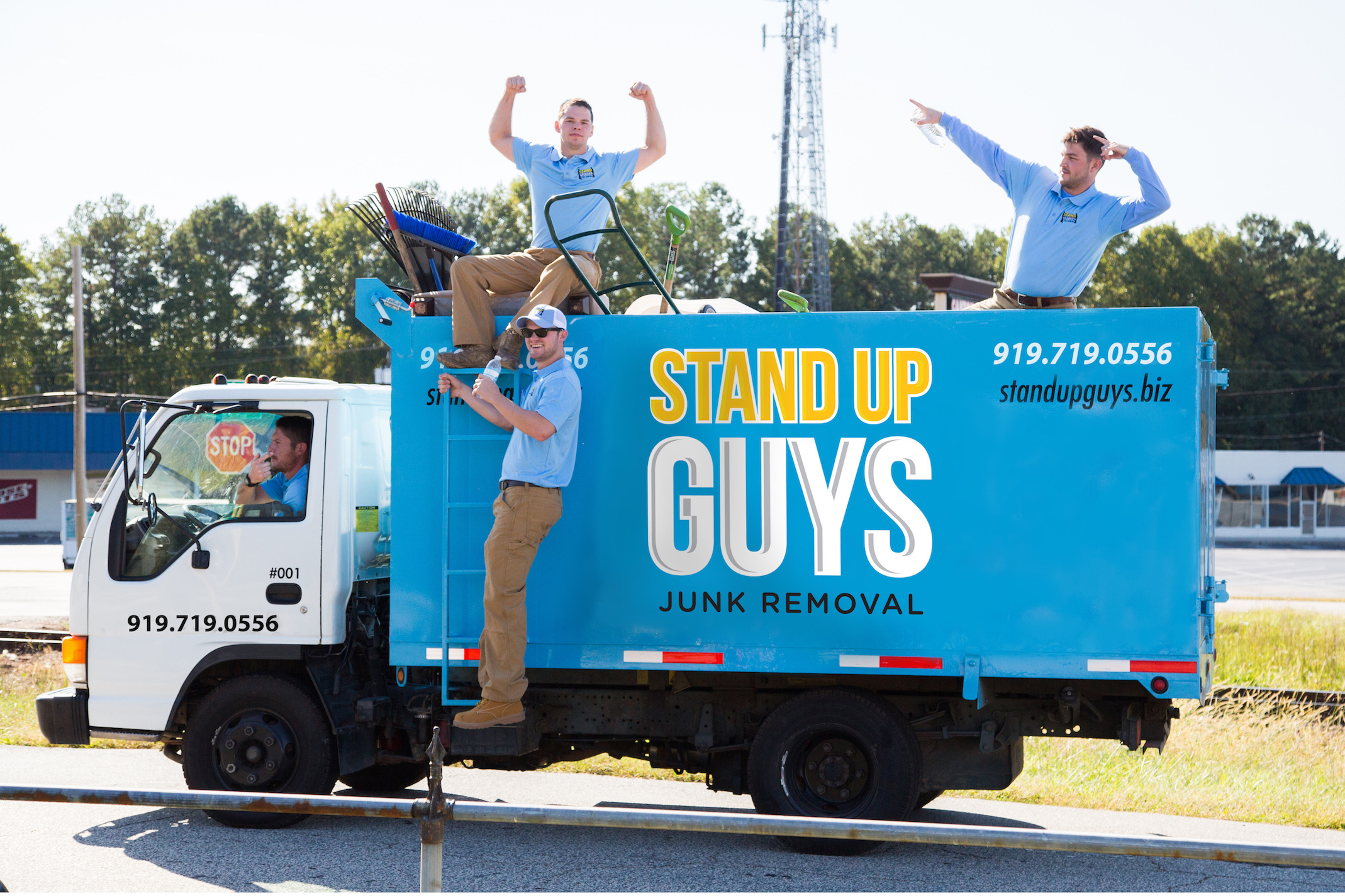 America's Finest Furniture Removal Service!
Have you just had it with the old junk furniture wasting away and wasting space in your home? Or have you had that same old couch for decades, but just never knew how to get rid of it? Well, either way, we have the answer to all your junk furniture woes. The Stand Up Guys Junk Removal Crew!
The Stand Up Guys are the bees knees in the junk furniture removal game, the best of the best. We remove ANY and all types of old furniture, junk or not, from your home or place of business. You name it and we'll remove it for you. That's not even the best part. The best part of our service is that we take care of all the heavy lifting and loading for you. This means when you hire The Stand Up Guys to help with your furniture removal needs, you don't have to lift a finger!
The Stand Up Guys are the perfect choice for getting rid of old junk furniture. We have the best value and customer service anywhere. This means you'll get the best possible price and you'll get top notch service. You can't beat that. We also cover all of The Stand Up Guys offer appliance removal and household junk removal across the US.
Junk Furniture The Stand Up Guys Remove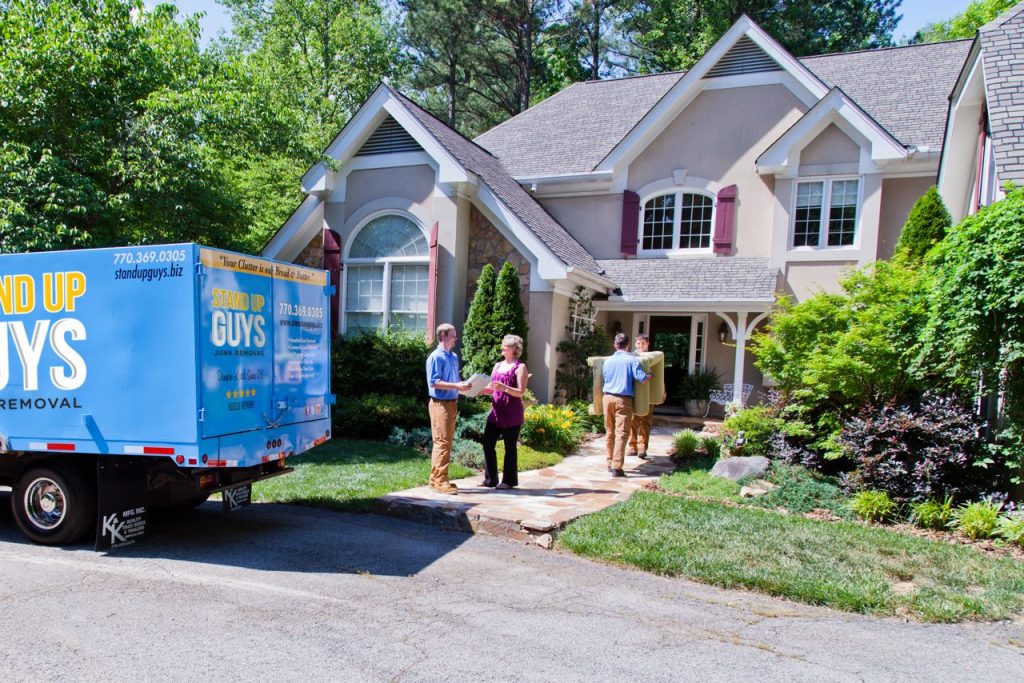 How It Works – Furniture Removal
Hiring The Stand Up Guys Crew to manager your furniture removal needs in the Florida, Georgia, North Carolina, Oregon, Tennessee, & Texas areas is as easy as duck soup. All you have to do is give us a call at 1-844-SUG-JUNK (784-5865) and set up a time that works around your schedule. You can even go at it yourself and book your time slot online through our website on our Online Booking system.
At the time that you requested, we'll send out two uniformed Stand Up Guys Professionals to your home to offer you a free estimate on removing and hauling away all your unwanted furniture. The Stand Up Guys always come prepared and ready to work as well. This way if you like the price, we'll go ahead and take care of EVERYTHING right then and there for you. All you have to do at this point, is sit back, relax and watch as all your old unwanted furniture disappears. See, easy as duck soup.