Your Number One Couch & Sofa Removal Service
Are you tired of staring at the same, 20 year old, fake leather couch that is just taking up space in the guest bedroom? Or maybe your sofa was overtaken by the house cat? Or heck, maybe you just flat out can't stand the color of the couch you use every day? Either way, if this sounds like you, then it's probably time get get rid of your old junk couch and step into a nice new model.
How do you get rid of an old couch? Simple, you count on The Stand Up Guys Junk Removal Crew! The Stand Up Guys are the number one option for removing and hauling away your old sofa. We have the most outstanding customer service in town, and a price you can't beat.
Another reason why The Stand Up Guys are America's favorite couch removal service is what we do with your old couch or sofa once we remove it. The Stand Up Guys donate over 60% of the couches that we remove. This means your old couch that did you so well for so long, wont have to go to the landfill to die just yet. We'll do whatever we can to find it a new home, to live out it's remaining good couch years.
Other Household Junk The Stand Up Guys Haul Away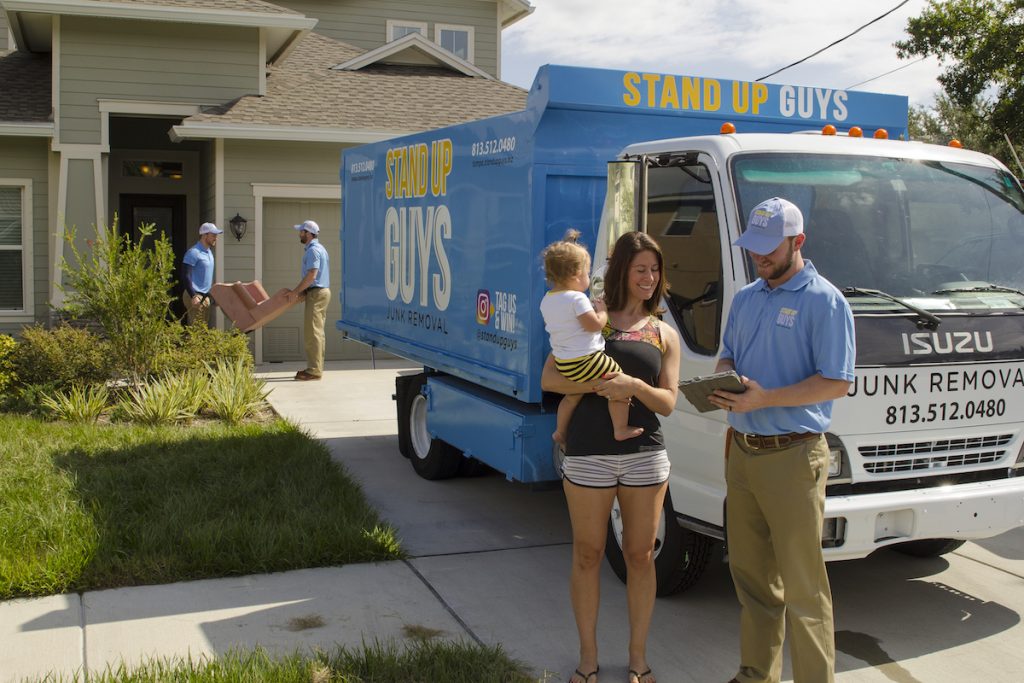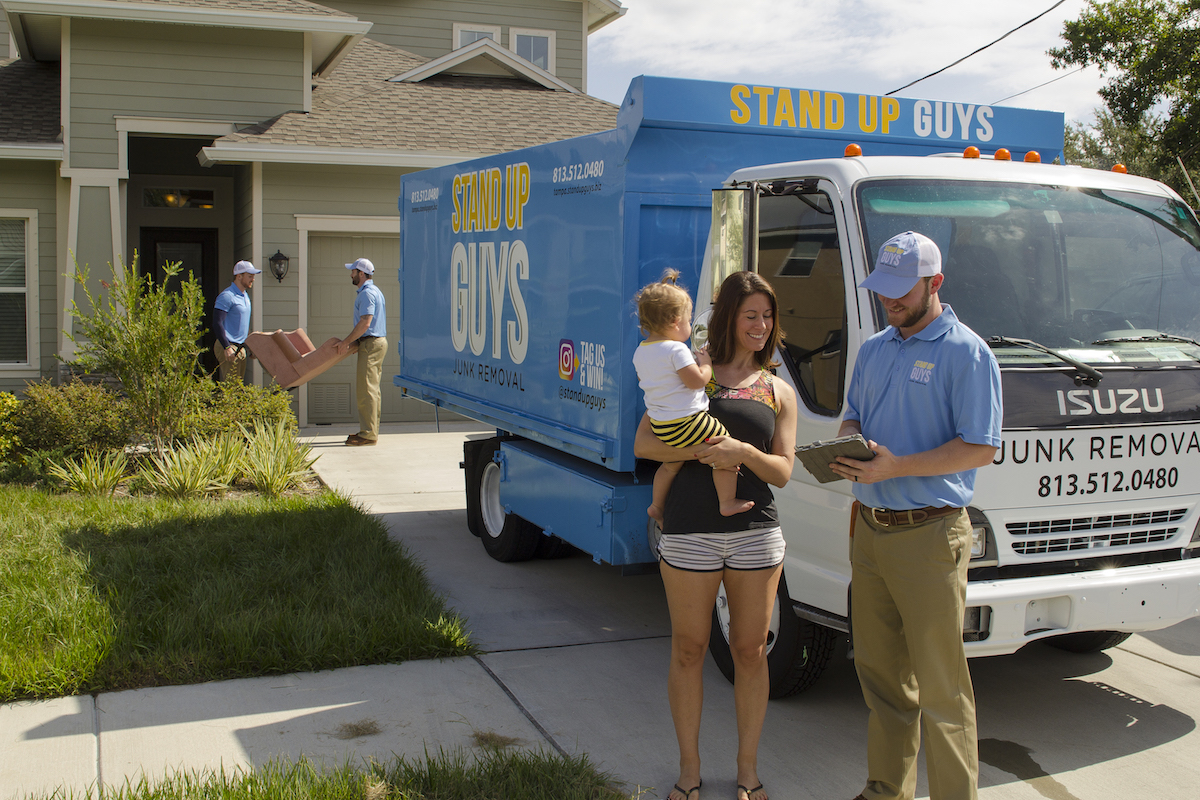 How It Works – Couch & Sofa Removal
Are you convinced? Ready to hire The Stand Up Guys to come in and remove your old couch? Great, the hard part is over. Now the easy, fun part begins. First, simply pick up the phone and give us a call at 1-844-SUG-JUNK and let us know a good time to come out and remove that old sofa. If it's easier for you, you can also take care of the entire process with our 'online booking' feature on our site.
At the time that you requested, two handsome, uniformed Stand Up Guys Professionals will come to your home to help with the couch. Once they're there, simply point out where the couch is and we'll take care of the rest. The Stand Up Guys will manage hauling it out of the house and to the truck. You don't have to lift a finger. Just sit back, relax and watch as your old junk sofa disappears! Simple as that.
Don't fret over where you are either, because The Stand Up Guys reach is as far as you can imagine. We are everywhere! The Stand Up Guys offer couch removal and other furniture and household junk removal in all our locations. We service Atlanta, GA | Tampa, FL | Raleigh, NC | Nashville, TN | Portland, OR and Dallas, TX.