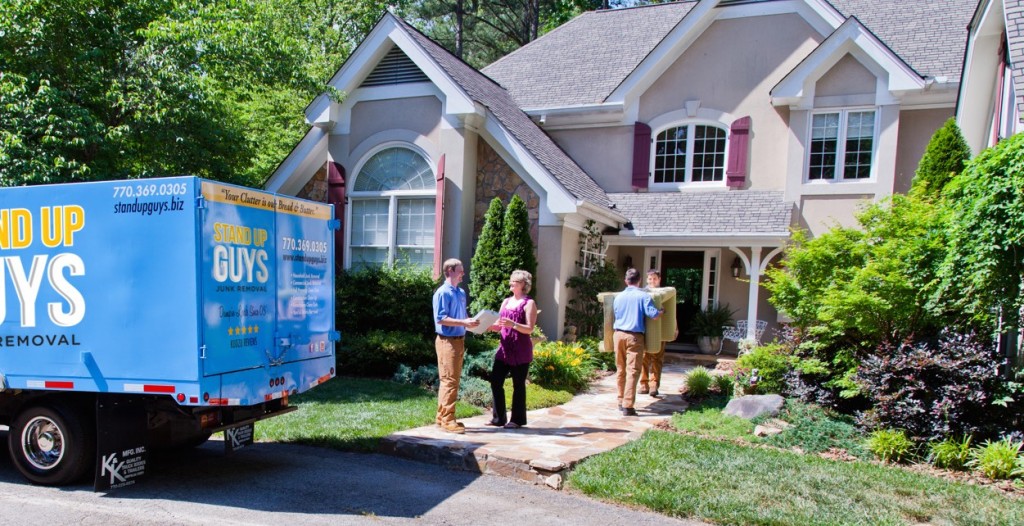 Clarkdale, Georgia's Number One Junk Removal Crew!
Clarkdale is a small, quaint community located in Cobb County, in between Powder Springs and Austell. Clarkdale was originally an industrial mill village, built back in the early parts of the 1900's. That was all to support the spinning mill of The Clark Thread Company, a big wig back in those days. The Mill helped this community to grow and prosper for over 50 years, but eventually shut its doors in the mid 1960's, but the Mill still stands today, and Clarkdale is listed on the National Register of Historic Places. Now that is pretty sweet!
Now Clarkdale might be a small community, but that doesn't mean that The Stand Up Guys Junk Removal Crew doesn't service it. Actually quite the opposite, even though it is small, we find ourselves working for their awesome residents on a regular basis, and boy do we enjoy it. Clarkdale is just such a cool, and historic part of Georgia, and Metro Atlanta, and we just love driving through there.
We also love giving back to the community of Clarkdale. After we offer our customers our awesome customer service and prices, we take their items and donate them back into the community. That is just one way we can help, other than the fact that we will help you get rid of all that unwanted junk and clutter, which is quite a bonus! Have you heard enough Clarkdale? Well, then don't waste anymore time, go right ahead and book online!
How It Works – Junk Removal