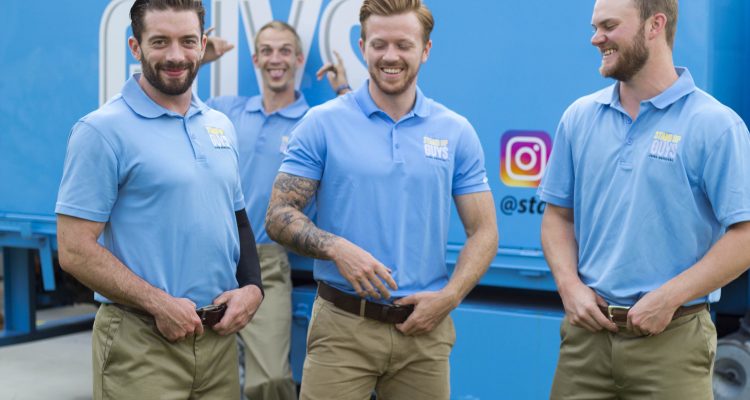 Fair Oaks Most Dapper Junk Removal Crew
Fair Oaks is a CDP in Cobb County, right outside of Marietta, even though they share some of the same addresses as Marietta. Fair Oaks is very small with only a little over 8,000 people populating the area, but what it lacks in size, Fair Oaks makes up for in beauty. Fair Oaks is one of the most beautiful parts of Georgia.
If you are looking to get rid of junk, clutter, debris or any unwanted items and you live or work in Fair Oaks, then you, my friend, are in luck. You're in luck because I have the perfect solution to your junk issues in Fair Oaks and the rest of  Cobb County. The solution is The Stand Up Guys Junk Removal Crew. The Stand Up Guys are as good as it gets, and our amazing reputation in Fair Oaks reflects that.
Fair Oaks was named for its many mature native oak trees in the area. Many of the beautiful Oak Trees are endangered though, because of the nearby air force base, which of course is Dobbins. The air force base needs more room for its "flight paths" for takeoffs, but the Georgia General Assembly passed a resolution in favor of Fair Oaks, so they are safe for now.
Fair Oaks and the wonderful people there, are much like their neighbors to the north in Marietta. The landscape is similar, and the people of Fair Oaks are just as nice, if not nicer than those of Marietta, and that is just one of the many reasons that The Stand Up Guys Junk Removal Crew enjoys working in the Fair Oaks community. Not to mention, one of the best transfer stations in the state is right outside of Fair Oaks, so needless to say we are there quite often.
The Stand Up Guys offer the people of Fair Oaks wonderful pricing, and customer service on all their junk removal and clean out needs. So if you live in the Fair Oaks community, and you need some junk to be removed from your home, or business, just give us a call and let us do all the work for you. The Stand Up Guys do all the loading and lifting of the junk, so that our customers don't have to even lift a finger.
From our central location at 1749 Canton Road Marietta, Ga 30066. The Stand Up Guys cover all of Fair Oaks, and all it's zip codes, including: 30008, 30060, 30080.