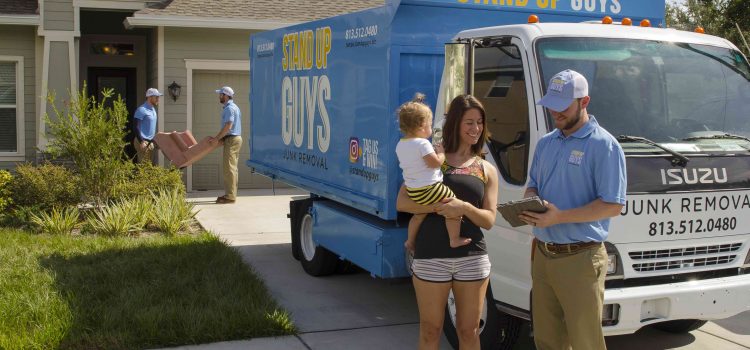 Suwanee's Most Coveted Junk Removal Crew!
Suwanee is one of the largest and nicest cities in all of Gwinnett County. Suwanee has a population well over 15,000 peeps and was actually voted one of the 'Top 10 Places to Live' by Money Magazine in 2007. Sounds like my kind of place. Suwanee was even the home of the Atlanta Falcons practice facilities for more than 25 years, up until 2001 that is.
There is one more awesome thing about living in Suwanee & that is the fact that you have access to the best junk removal company Atlanta has to offer. Yeah, you guessed it, The Stand Up Guys.
The Stand Up Guys Junk Removal Crew covers all of Suwanee from one end to the other. We offer quality customer service and wonderful prices for all your junk removal needs. Whatever it is you need to get rid of, the Stand Up Guys can help. We take all kinds of appliances, furniture, yard debris and more. You name it, we'll remove it.
We not only offer a great junk removal service at an awesome price, but we also look out for the environment and the community as well. We do this by donating and or recycling more that 60% of the items we receive from our customers
So if you live in Suwanee and are looking to get rid of some junk or debris, then make the right decision and call the Stand Up Guys today!
Junk Removal Services The Stand Up Guys Offer In Suwanee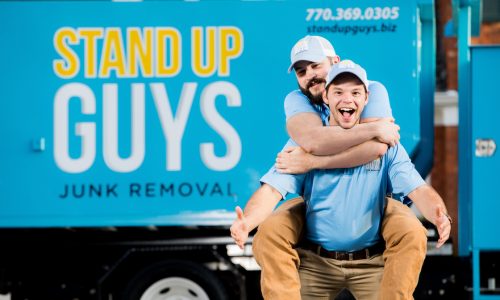 More About Suwanee Junk Removal
Suwanee, just like most other towns in Georgia, started out as quite little Indian village. The village was centered around the Chattahoochee River. The actual city of Suwanee was established in 1837. In 1871 and 1880, the Georgia Air Line Railroad was built through Suwanee.
Then later one in the 1930's the popular Buford Highway was constructed running right through Suwanee. Then again in the 1960's they extended HWY 85 all the way to Suwanee. This gave way to massive population and education growth all through out the Suwanee area.
More About Your City.
Fun Fact: The population of Suwanee has almost doubled in the past decade. Makes Suwanee one of the fastest growing cities in Georgia.
Check out your areas Stand Up Guys Regional Manager
Find out ALL of 'What We Haul' in Suwanee