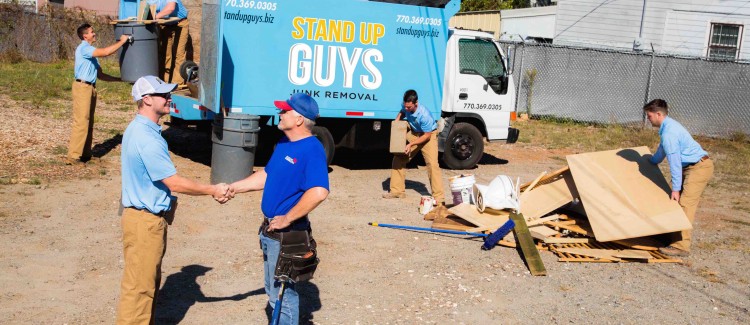 Cumberland's Number One Junk Removal Service – The Stand Up Guys
The Beautiful Cumberland community is what they call, an "Edge City" to Metro Atlanta, and it is inside Cobb County. Much like Midtown, Cumberland is a huge hub for business and retail, and it is quite populated as well. There are approximately 103,000 people who actually reside in the Cumberland area, and over 120,000 that work in the area as well (that's a ton!). So you can imagine, it gets pretty hectic during the work week with all those people. Cumberland is also Atlanta's fourth largest commercial district, and just to give you a size comparison, Cumberland has more office space than all of downtown Miami!
Cumberland is most entirely unincorporated, and uses Atlanta addresses, but parts of it are actually inside of Smyrna, and parts in Vinnings. Here at Stand Up Guys Junk Removal, our favorite part of Cumberland, other than the awesome mall, is the sky scrapers that you see while passing it, driving south bound into the city. It's a great visual start, for newcomers to the city coming in from up north.
The Stand Up Guys Junk Removal Crew has been working for and helping the residents, and a ton of the businesses in the Cumberland area for years, heck, since the company first got off the ground. The Stand Up Guys Junk Removal Crew have been in Cumberland since our beginning, which means we have a special place for it in our hearts. Just another reason why we offer such great prices, and wonderful customer service.
We provide our clean out services to many of the office buildings, and retail stores in Cumberland, and we also offer our junk removal services to the home owners, and renters in the area as well. With of course, a large portion of the items we pick up, going back into the community through donations and recycling. The Stand Up Guys love Cumberland, and we plan on staying here and helping with all its junk, for years!
Junk Removal Services The Stand Up Guys Offer Cumberland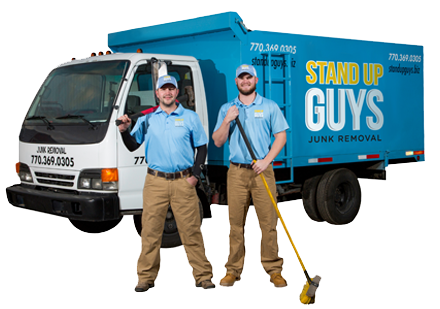 Communities In/Around Cumberland
The Stand Up Guys Junk Removal Crew covers all of Cumberland and all the surrounding areas. We provide a top notch junk removal and hauling service to all residents and businesses in the area. Listed below are some other areas near by that we cover as well. All just a days work in the life of a Stand Up Guy!
Cumberland Fun Fact. Home Depot and The Weather Channel are headquartered right in Cumberland.
Check Out Your Regional Manager for Cumberland
Find out all of What We Haul in Cumberland
From our central location at 821 Ralph McGill Blvd, Atlanta, Ga 30306 We service all of Cumberland