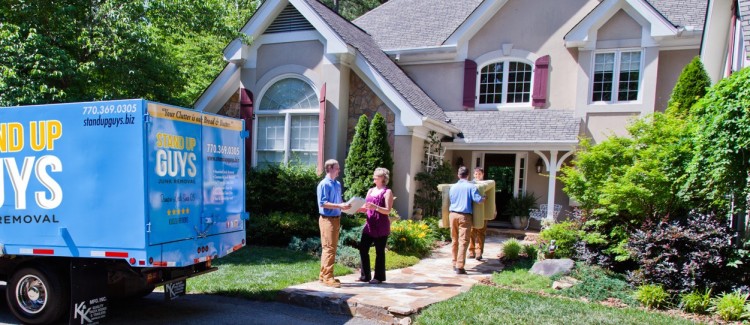 Bloomingdale's Most Outstanding Junk Removal Crew
If you live in Bloomingdale, or any of the surrounding cities and are looking to get rid of some old household junk, remove some unwanted clutter, or even have all the debris in your yard hauled away than I have the perfect solution for you. The Stand Up Guys Junk Removal Crew.
The Stand Up Guys have been well known as Bloomingdale's Favorite Junk Removal Company for quite some time, and for good reason. The Stand Up Guys offer the residents and businesses of Bloomingdale amazing value on their junk removal needs, along with outstanding customer service. We make sure that every customer is 100% satisfied with their overall experience with Stand Up Guys from beginning to end. Our customers happiness is our number one goal.
Another reason why The Stand Up Guys are known as the best in Bloomingdale is because of our efforts to give back to the community that has done so much for us too. We do all we can to donate and/or recycle as much as we can. After every junk pick up, the uniformed Stand Up Guys on site will filter through all the items removed and take out whatever they can that can be donated and/or recycled. This way we can donate things that are still of good use, and recycle the rest so that we don't overfill the landfills in Florida with unnecessary junk. What's good for the environment is good for the community.
Services We Offer In Bloomingdale, FL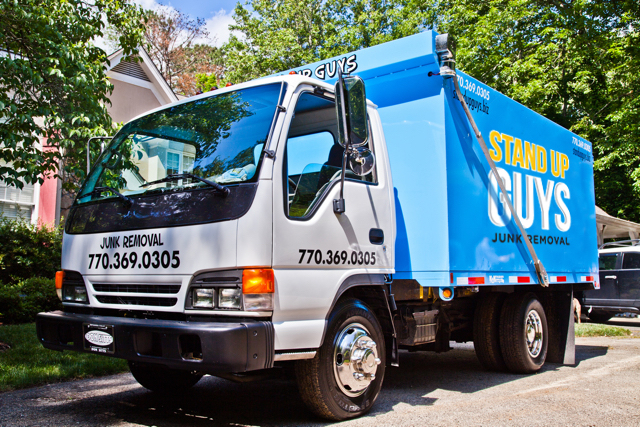 More About Bloomingdale, FL
Bloomingdale is another popular and populated city in Hillsborough County, with well over 22,000 residents. The city itself is pretty decent in size as well, with a total area of 7.9 square miles, all of which The Stand Up Guys Junk Removal Crew cover.
Bloomingdale has some history behind it as well. People have been settled in the area since way back in the 1850's. The city was on the rise back in those days, until the big railroad was built in the late 1800's in west Florida. The railroad went straight through Brandon and with it left many of the people of Bloomingdale. The city didn't recover until the boom of Tampa in the 1960's and ever since Bloomingdale has been on the rise.
All that information is just more proof that Bloomingdale is not only a cool place to visit with a lot of awesome history, but it's also a GREAT place to live, work and play.