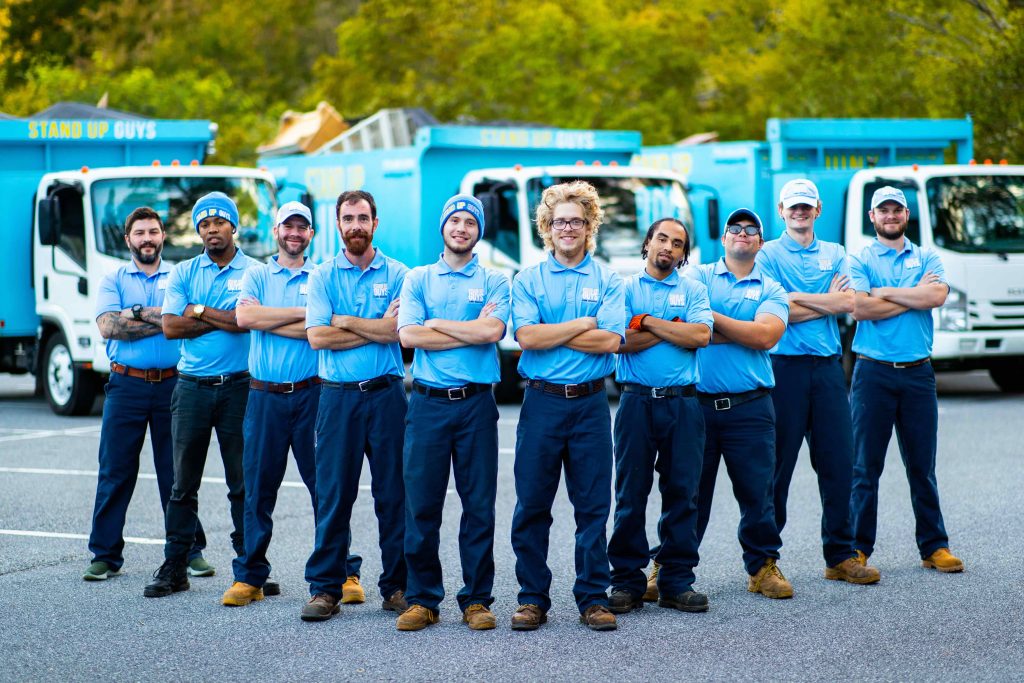 Bradenton's Favorite Junk Removal Crew
Do you live or work in Bradenton, Florida? Are you looking to get rid of junk or debris cluttering up your home or place of business? Or just get rid of anything for that matter? Well if this sounds anything like you, then I have the perfect remedy for your junk woes. The Stand Up Guys Junk Removal Crew!
Stand Up Guys are the number one junk removal service in all of Bradenton. We're widely considered the #1 Junk Removal Company of Bradenton for a few reasons. One of the many reasons is our awesome customer service, customer care and value. You can't beat what The Stand Up Guys offer in Bradenton!
The Stand Up Guys do all we can to cater to the people and businesses of Bradenton. We haul basically any kind of junk or debris. We do all types of different light demolition jobs and remove what junk is left behind. The Stand Up Guys also help out with labor as well, if there is something that requires a few extra hands, just let us know and we will be there to help. So basically, The Stand Up Guys will do it all. Anything you need, we're here to help!
Along with removing any type of junk, the Stand Up Guys try and give back as much as we can as well to the Bradenton community. We donate and or recycle more that 60% of the items we remove from Bradenton. This way you know that your junk will find a good home once it leave you in the hands of The Stand Up Guys.
Services We Offer In Bradenton
Bradenton is one of the most popular, populated and beautiful cities in Manatee County. Or as some would like to call it Bradenton-Sarasota-Venice Area. The entire area has over 680 thousand residents and Bradenton takes up 50 thousand of that all by itself. People first explored the area now known as Bradenton way way back in the late 1530's. It took a while, but the city was incorporated later in the early stages of the 20th century. It has been fast growing in popularity and resident's since that time.
Now the Stand Up Guys Junk Removal Crew have not been in the Bradenton area since its inception, but we have been here long enough to earn the respect and trust of all the residents and businesses of the Bradenton area.
If you live or own a business in Bradenton, FL and have junk or debris that you need hauled away, look no further than The Stand Up Guys Junk Removal Crew. We've got your back! The Stand Up Guys Junk Removal Crew cover all of Bradenton and the surrounding areas from our centrally located branch at 677 N Washington Blvd., #84 Sarasota, Florida 34236.
Cities Near Bradenton We Cover
How It Works – Bradenton Junk Removal