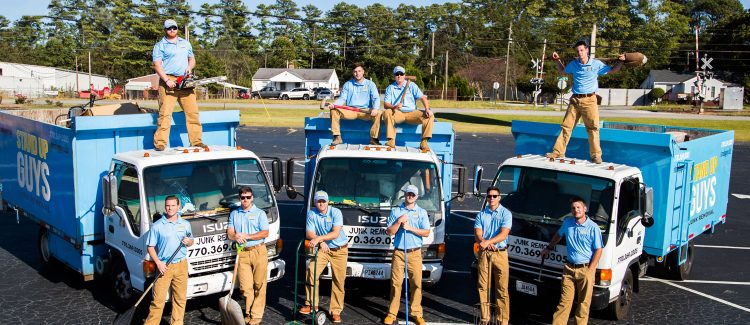 The Number One Junk Removal Crew In St. Pete Beach
If you live or work in or around the St. Pete Beach Area or anywhere in Pinellas County and you have junk or debris you are looking to get rid of, then there is only one name in the game that you need to know. The Stand Up Guys Junk Removal Crew.
The Stand Up Guys have been well known as St. Pete Beach's Favorite Junk Removal Company for quite some time and are the number one choice among residents and business owners in St. Pete Beach. We have earned this title for a few reasons like, outstanding customer service, great value and the fact that we will take any and everything for our customers. Just to name a few.
The Stand Up Guys Junk Removal Crew in St. Pete Beach will take any and everything. You name it and we'll remove it for you, no matter how big or small. We can come out and remove something as simple as an old junk refrigerator, or we could clean out all the junk out of you garage. Either way The Stand Up Guys will do all the heavy lifting and loading so that you don't have to lift a finger.
There are more than 9,000 lucky people and well over 5,000 beautiful homes in St. Pete Beach. All of which The Stand Up Guys cover and offer our services to.
Service We Offer In St. Pete Beach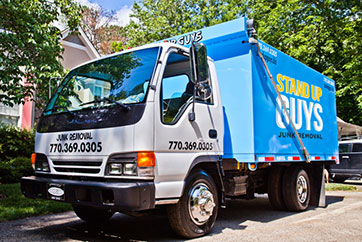 More About St. Pete Beach Junk Removal
St. Pete Beach is a large coastal city in the southern part of Pinellas County. The area is made up of a few different small towns like Pass-a-Grille, Belle Vista and more. The area was formally known as St. Petersburg Beach until the name officially changed in 1994. The locals of St. Pete Beach voted to have the name changed in order to separate themselves from the city of St. Petersburg, since it is two completely different places.
St. Pete Beach is known as "The Sunset Capital of Florida" and people from all over the country come to St. Pete Beach for vacation and R&R time. The area is one of the most popular spots in all of Florida and beaches are top notch and second to known in the state of Florida.