The #1 Junk Removal Crew in Kannapolis, NC – The Stand Up Guys!
The great residents and businesses of Kannapolis, just like the rest of America, are not immune to the issues of junk and clutter filling up our homes and our lives. The people of Kannapolis have learned a trick though, that is saving not only their sanity but their clutter too. That little trick that Kannapolis people have picked up on is none other than the world famous Stand Up Guys Junk Removal Crew!
The Stand Up Guys are the number one source for getting rid of unwanted junk and clutter in Kannapolis. The people of Kannapolis have long since fallen in love with the Stand Up Guys and our amazing customer service and customer care. This great city knows that when they have too much junk piling up, or even just an item or two that they need to have disposed of, that they can count on The Stand Up Guys Junk Removal Crew to help them with everything.
The Stand Up Guys in Kannapolis, North Caronlina will take any and everything people need. This means that our customers don't have to fret or stress over whether everything can go or not. You name it and we'll remove it! What we do with your items AFTER we leave you is part of the allure as well. Our uniformed, professional Stand Up Guys will filter through the items that you have removed and find out what can be donated and recycled. Then those items get exactly that; donated and recycled. We do this to help our Kannapolis community and our precious environment. That's what being a Stand Up Guy is all about.
Junk Removal Services The Stand Up Guys Offer in Kannapolis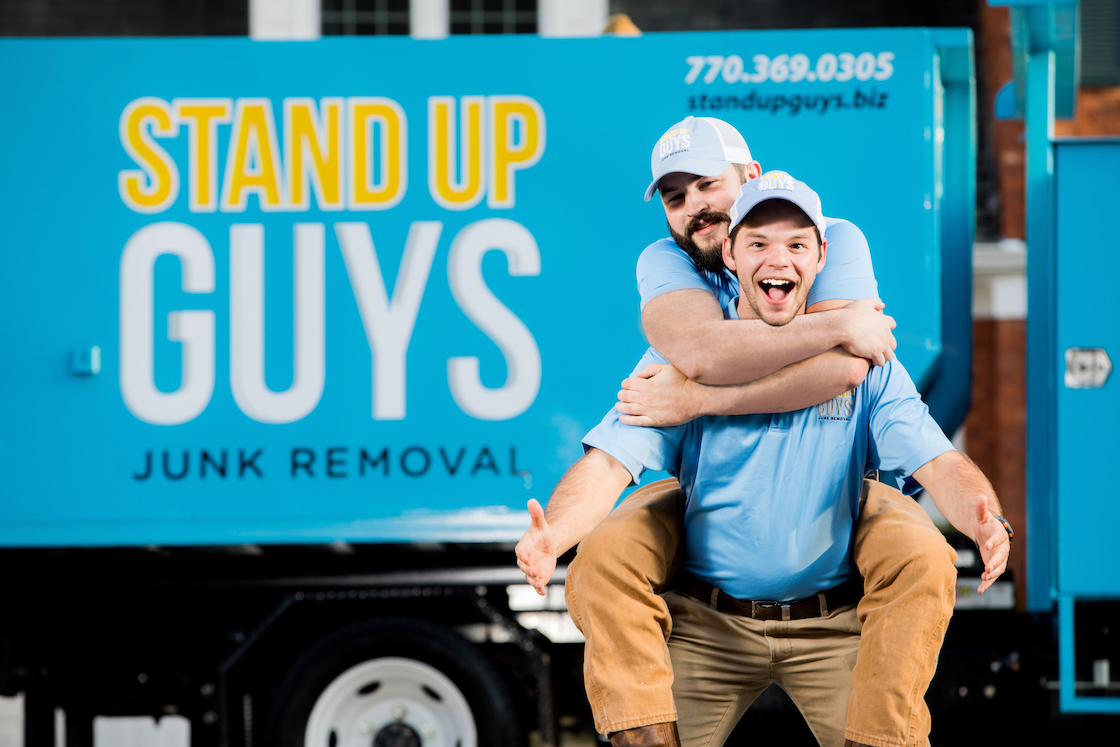 The #1 Junk Removal Crew in Kannapolis, NC – The Stand Up Guys!
Kannapolis is more than just a great city with an awesome junk removal company that calls it home. Kannapolis has got so much going for it and that's one of the main reasons that it's been growing at an incredible rate over the last few decades. Kannapolis is a big city and one of Charlotte Metro's finest. It spans over two counties. Both Cabarrus and Rowan counties. The population of Kannapolis has ballooned over the last few years as well with over 40,000 people calling it home. Oh yea, and Kannapolis is home to one of the best Class A Baseball Affiliates in the country; The Kannapolis Cannon Ballers (affiliate of the Chicago White Sox).
The rockin' sockin' Cannon Ballers bring plenty of people to Kannapolis during the season, but the one thing that really makes Kannapolis shine is being home to the one and only Stand Up Guys Junk Removal Crew! The Stand Up Guys love to be able to call Kannapolis home and we do whatever we can to make our Kannapolis customers happy!